True Wireless Earbuds technology has just evolved under the Sony Flagship and the products featured are just beyond comparison. Such a product is the new Sony WF-1000XM3, and let's just get to talking about the product.
Highlights:
Tri-Hold Structure.
Noise cancellation.
24+ hours of Playback.
Bluetooth 5.0
Sony WF-1000XM3 Features:
Design:
Sony WF-1000XM3 sports a classy yet modern design. The Earbuds are pill-shaped and the ergonomic tri-hold structure comfortably distributes the pressure along with the outer ear via three contact points.
A high-friction rubber surface keeps the earbuds secure in your ear with no chance of them dropping off.
3-different sized comfort buds and 4-long hybrid silicon rubber buds come along to help you find your perfect fit.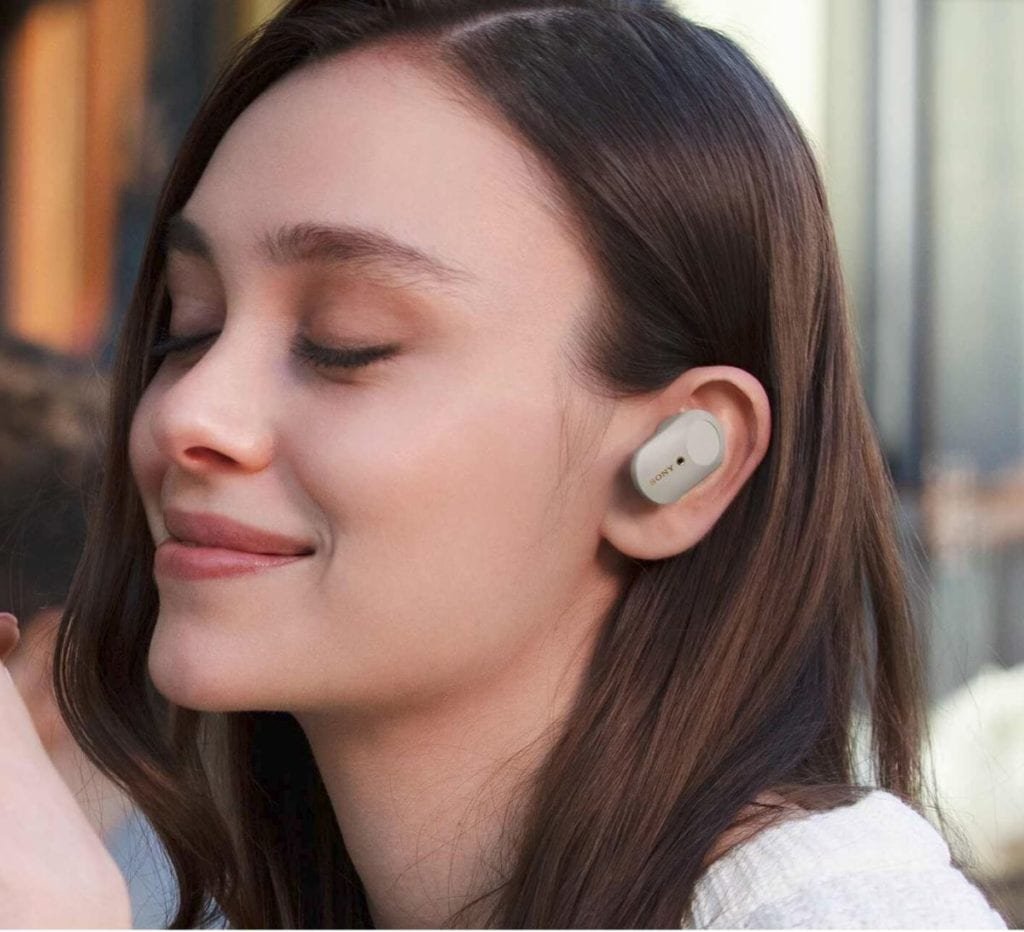 Noise Cancellation:
WF-1000XM3 features the latest HD Noise Cancellation Processor QN1e, which not only cancels a significant amount of outer noise but also uses lesser power.
It has a dual microphone on the surface of each bud that catches only the required ambient sound from the surroundings.
Driver Size Unit:
With Sony WF-1000XM3 you get a stunning sound performance. A 6mm driver along with the multi-purpose QN1e processor delivers rich and expansive sound.
The Digital Sound Enhancement Engine HX upscales any audio you hear through these Earbuds.
Read Also:
10 Essential Features of TWS (True Wireless Earbuds)
Battery & Playtime:
Earbuds allow 6+ hours of constant playback and additional 18+ hours with the case. The Earbuds also support quick charging i.e., a 10-minute charge gives 1.5 hours of music playback.
It takes 1.5 hours for the Earbuds to fully charge from empty and 3.5 hours to fully charge the case.
The case can be charged via the USB Type-C cable.
Read Also: Oppo Enco X2
Connectivity:
SonyWF-1000XM3 features a newer Bluetooth 5.0 chip that comes along with an optimized antenna that transmits sound to both the left and right antenna simultaneously ensuring a stable connection for long hours.
It supports a dynamic 10-meter wireless range.
Controls & Smart Features:
Touch controls on the WF-1000XM3 come in handy too. A tap on the left Earbud switches between Noise Cancelling and Ambient Sound modes.
A double-tap on the right Earbud allows you to skip tracks.
You can also customize your controls according to your preference.
It comes with a proximity sensor in each earbud and if you remove the earbuds the music automatically pauses and starts playing once you put them back in.
You can also connect to the Voice-over Assistant via the touch controls. Google Assistant, Amazon Alexa, or Apple's Siri are all supported.
Colors:
It comes in two color options: Silver & Black
Price:
Conclusion:
Sony WF-1000XM3 boasts all the best-in-class features.
The QN1e processor, the DSE Engine HX, the newer Bluetooth chip, and the optimized Antenna all combine together to give you an ultimate sound experience.
And with a 24+ hour battery life to back, it becomes one of the more obvious choices.