Bose SoundSport Free TWS is a perfect combination of comfort and stability. These come with great features, sound quality, and performance.
The True Wireless Earbuds have come a long way offering great build quality, reliability, and battery life.
Such is the convenience and compact size offered that you can recommend to anyone. And no exception is the Bose SoundSport Free TWS which is exclusively designed for your comfort and comes with a great list of features.
Let's talk about them:
Highlights:
Stay Hear+ Tips
Optimised EQ
15+ hours Playback
IPX4 Rating
Bose SoundSport Free is a perfect combination of comfort and stability. They are engineered in such a way that the contact is spread evenly around the inside of your ear.
Read Also:
10 Essential Features of TWS (True Wireless Earbuds)
Bose SoundSport Free TWS Features:
Design:
They sport Stay Hear+ Sports Tips for the ultimate fit. The Tips running along take the shape of the upper ridge of your ear and the Earbuds just never fall out.
Also, the tips come in 3 sizes: S/M/L for maximum grip and comfort.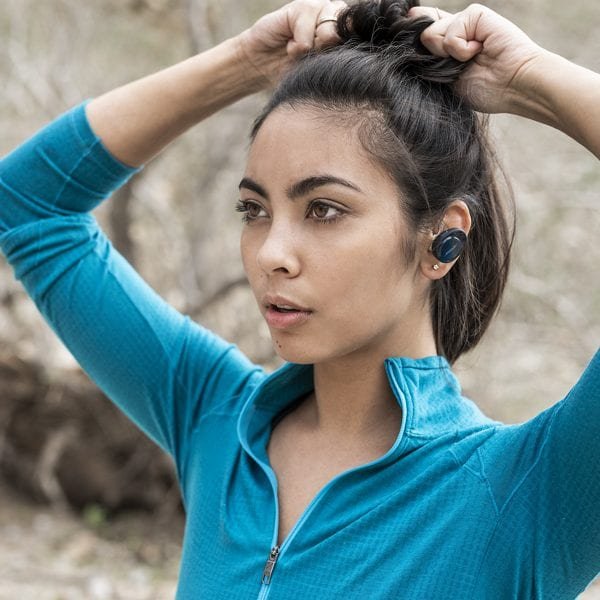 Audio Quality:
The sound quality on your Bose SoundSport Free is excellent. The low-end performance is amazingly well with almost no bleeding in the mid-end.
The high-end performance is very impactful too. You will appreciate the quality and detailing of the sound you hear.
Also, the EQ can be optimized and the inherited Bose digital signal processing makes the music balanced at any volume.
Call quality and connectivity are excellent too. The audio comes in loud and clear.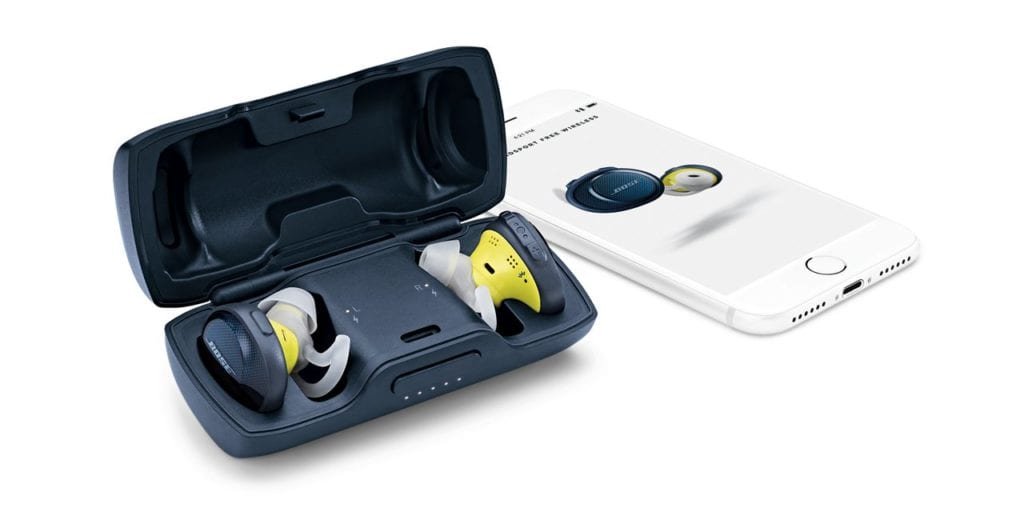 Battery & Playtime:
Bose SoundSport Free can play for 5+ hours on a single charge. And the charging case along with offering protection allows for two additional full charges i.e., 10+ hours of battery life. It charges through USB Cable. A 15-minute charge is enough for 45 minutes of playback.
The charging case has magnets inside so that the earbuds stay secure in the case. You can also check the battery of the charging case by pressing the release button.
Connectivity:
SoundSport Free comes with the latest Bluetooth technology.
Attention has been given to every little detail in order to improve the sound quality and maximize Bluetooth signal strength. You will encounter zero lag.
It also gets an IPX4 rating which means it is water-resistant.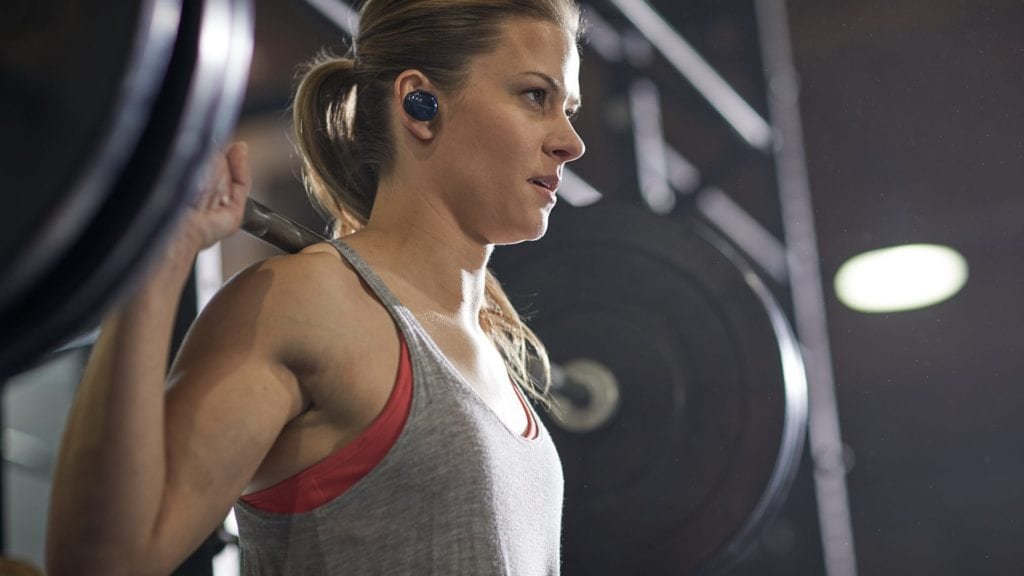 Controls & Smart features:
The Bose Connect app gives access to every control on the Earbuds.
You can unlock all the features, optimize sound and personalize settings through the app.
You can also locate the Earbuds through this app via the Find My Buds feature, in case you lose sight of them.
Price:
Conclusion:
Bose SoundSport Free comes loaded with great features and is one of the best when comes to sound quality and performance.
The Call and Bluetooth connectivity are absolutely amazing. Also, the IPX4 rating makes it suitable for any condition.
In short, Bose SoundSport Free makes up for a great choice.