Bengaluru-based start-up company Ultraviolette has introduced an electric bike Ultraviolette F77, which is the first performance-based bike launched in India.
F77 is a powerful electric motorcycle. It has so many specifications that make it an advanced bike.
Alternatives to oil are being searched for running vehicles for a long time, so electric vehicles are considered to be the vehicles of the future. But right now electric vehicles are in their new era.
It is believed that the speed of electric vehicles is lower than the oil-driven vehicles and their charging also takes time. Even after getting fully charged, they cannot go for long distances. But Ultraviolette's F77 dispels all these doubts.
This bike can get fully charged in just 90 minutes and once getting fully charged it can cover a distance of 140 kilometers.
Apart from this, a lot of advanced features have also been given to it which makes it a smart bike.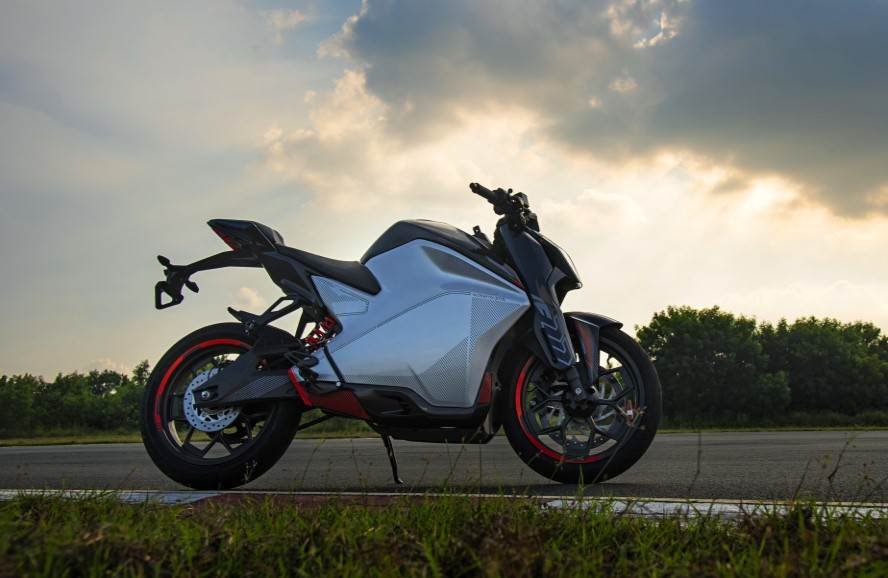 The specifications of Ultraviolette F77 are as under:
Variants:
The F77 is available in three variants-
Lighting, shadow, and laser.
Motor:
F77 is powered by an air-cooled brushless motor that has an output of 25KW(33.5 bhp).
Riding modes:
F77 has three riding modes-
Eco, sport, and insane.
Speed:
The can get a top speed of 147 Kmph.
Acceleration:
The bike can get the speed from 0-60 kmph in just 2.9 seconds while from 0-100 kmph in only 7.5 seconds.
Battery:
The bike is packed with three slim and modular lithium-ion batteries.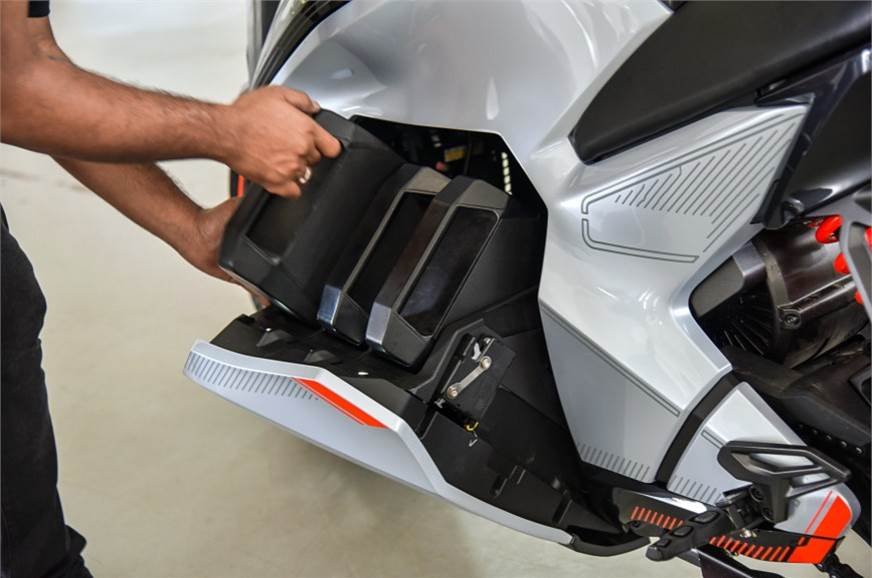 Charging time:
The bike can get a full charge in 5 hours with a standard charger while with the portable fast charger it can get an 80 percent charge in just 50 minutes and a full charge in 90 minutes.
The standard charger works with a 5-ampere socket while the portable fast charger works with the 15-ampere socket.
As an option, the charging pod may also be installed at home to charge the bike overnight.
Brake system:
The braking system of F77 is handled with a 320 mm front disc brake gripped by a four-piston clipper and a 230 mm rear disc brake with a single-piston clipper.
It has a dual-channel ABS system.
Wheels:
F77 runs on 17-inch alloyed wheels.
Smart bike:
F77 has many features that make it a smart bike. Some of the main advanced features are as under:
It has a full-color TFT screen.
It has blue tooth connectivity.
It has a dedicated app with over-the-air updates.
It has remote diagnostics.
It has a bike locator.
It has ride analysis features.
It has a maximum speed limiter.
Expected Price:
Rs 3 lac to 3.25 lac (On-Road)
Conclusion:
The alternative to oil fuel is the need for time.
In such a time Ultraviolette has presented a fantastic electric bike that is powerful and smart as well.
Since the F77 is an electric bike, it will not only reduce the cost of petrol, but it is also eco-friendly, so it will also protect the environment.