Overcome the hassle of wired earphones with the New JBL Tune 220 TWS True Wireless Earbuds. Ergonomically designed to fit neatly inside your ears, these Earbuds account for more than just a sporty look.
KEY FEATURES:
JBL Pure Bass; 12.5 mm driver.
Sleek; Ergonomic Design.
19 hours of music playtime.
Voice-over Assistant.
JBL Tune 220 TWS Features:
Design
The sleek metallic finish and soft paint touch add a big wow factor to the design of these Earbuds.
Not only the Earbuds have an attractive design but also the charging case is designed in a very sleek way.
The shape of the charging case is inspired by a Riverstone, having a soft body and a curved lid that pops out the Earbuds with a single touch.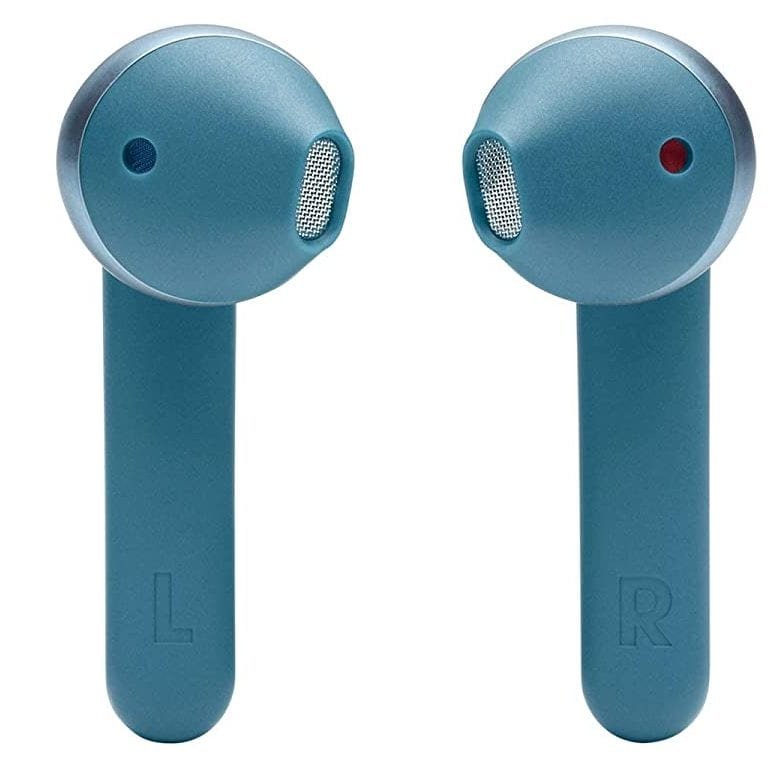 Read Also
Best Earbuds Under 10,000 (True Wireless)
Driver Size:
JBL TUNE 220TWS are built up for standout audio performance. With a 12.5mm driver and the promise of JBL Pure Bass Sound, get ready to grove to a very high quality of sound experience.
Battery & Playtime:
And the experience in no way lives short, as the JBL Tune 220 TWS boasts up to 19 hours of music playtime (3 hours via Earbuds and additional 16 hours with a charging case).
On top of it, it just takes 2 hours to fully charge from empty.
Smart Features:
Another feature of JBL Tune 220 TWS is Hands-free Stereo Calling that pans the sound, driving different audio signals through the left and right speakers.
With this technique, the more accurate sound is perceived by listeners.
And it too comes good, when it comes to listening to live music.
You can easily tune into an Android or an iPhone device with your JBL TUNE 220TWS Earbuds.
Controls:
The convenience with which you can switch between calls, music, and your voice assistant is no match.
Buttons are there on both left & right Earbuds that help you control any task without having to touch your phone.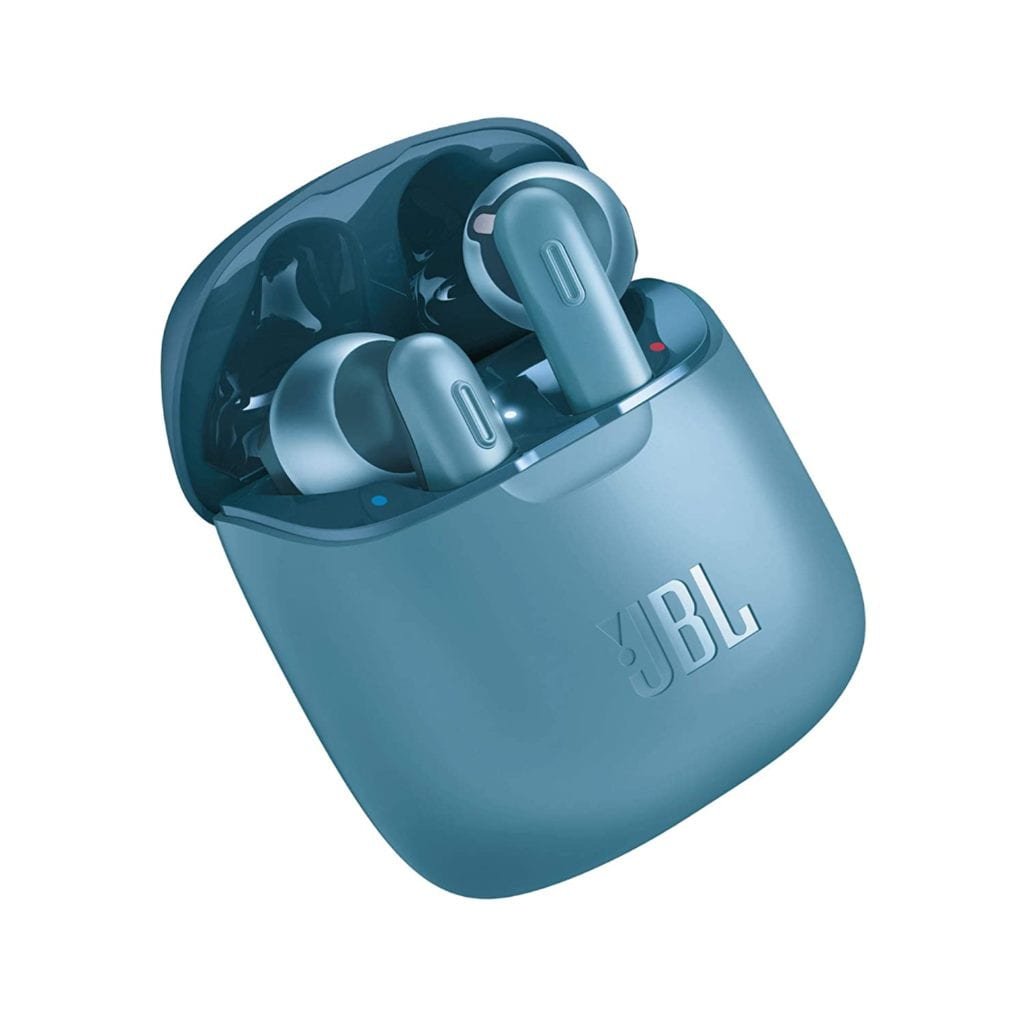 Connectivity:
JBL Tune 220 TWS uses the latest Bluetooth technology and comes with a 1-year warranty.
Colors:
Also, it is available in 5 color options for you to choose from:
Price:
OUR VERDICT:
With all the latest features in its pocket, the JBL Tune 220 TWS comes out to be a good option when it comes to providing power-packed music entertainment over a much longer period of 19+ hours. Plus, the design of the Earbuds and Case is so sleek, that it gets hard to say them no.