Apple Event 2022: Apple's first launch event of the year 2022. The event was titled 'Peek Performance'.
This Apple's spring event was scheduled to reveal a slew of the latest products and updates. You can get a complete rundown of the event specifics right in this news article.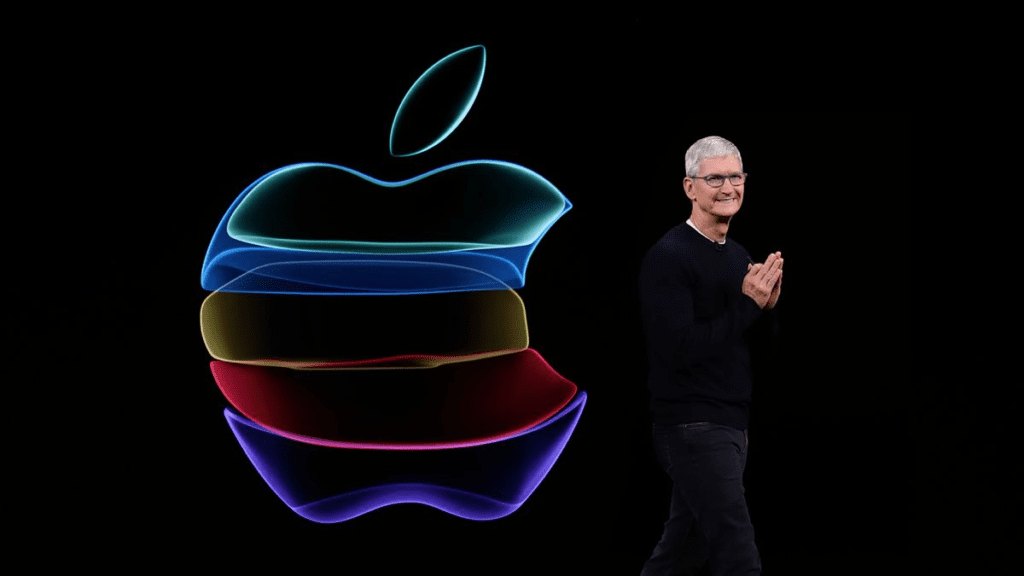 Apple Event 2022 News Highlights:
The first launch event of Apple of 2022 was scheduled for 08 Mar 2022 at 11:30 pm (Indian Standard Time).
There were the launches & announcements of several products & upgrades including Apple iPhone SE 3, iPad Air 5th Gen Launch, Mac Studio, etc.
People were able to watch live-streaming on the Apple Website & TV App. If you missed that you can watch it on YouTube as well.
Date & Time of Apple 'Peek Performance' Event
As Per Pacific Standard Time (PST)
Apple's event took place on March 8, 2022, to coincide with International Women's Day. The event started at 10:00 am PST. As expected the event lasts for approx one hour.
Online Live-Streaming of The Apple Event
Apple's online event was streamed live on two Apple platforms. You could watch the event on –
Apple's Website – Click Here
Apple TV App on your iPhone.
But if you have missed the chance of live-streaming, you can still watch this on YouTube. Here is Apple's official page link: Click Here
List of Launches, Updates, Announcements & Rumors in Apple Event 2022
1) Studio Display
Apple's Studio Display is available in the market with lots of exciting features such as –
12 MP Ultra-Wide camera
Center Stage for FaceTime calls
High-fidelity 6-speaker sound system
Spatial Audio with Dolby Atmos
5K Retina 27.5-inch Display
A15 Bionic chipset
3 USB-C ports with a Thunderbolt port & many more.
The Studio Display may also be used to charge the MacBook Pro at 96W when connected to it. You can wall-mount the display in portrait as well as landscape mode.
2) Mac Studio
Apple has unveiled the Mac Studio, a new desktop computer. This will be available with the M1 Ultra chipsets & M1 Max.
This is a professional desktop for designers, artists, musicians, 3D creators, researchers, etc.
3) M1 Ultra Chipset for Desktops
Apple has released the M1 Ultra chipsets for desktop computers. Apple can connect two M1 Max CPUs with the M1 Ultra, which builds on the M1 Max.
Apple is able to do this because the M1 Max has a unique design that allows it to communicate with some other M1 Max.
Apple states that the M1 Ultra has 114 billion transistors, the largest ever seen in a personal computer.
The M1 Ultra contains a 32-core Neural Engine, 20-core CPU, and 64-core GPU. It outperforms the M1 chipset by almost 8 times.
4) iPad Air
Apple's iPad Air 5G will hit the market after 18th March 2022. It's available for pre-orders at a price of ₨45,500 ($599), later the price will go up to ₨54,990.
Here are the main features of the new iPad Air:
12MP ultra-wide front camera
8-core CPU
M1 chipset with a 16-core neural engine
Support for 2nd Gen Apple Pencil
Built with 100% recycled aluminum
2 Variants – 64GB & 256 GB
Supports both WiFi & Cellular.
5) iPhone SE:
The affordable iPhone SE will be available for pre-orders from 18th March 2022 at a price of ₹3,750 ($49).
This phone is water-resistant & likely to improve your experience with its exclusive features like –
12MP rear camera
A15 bionic
6-core CPU
4-core GPU
16-core neural engine
Live Text &
4.7″ Retina Display.
6) Friday Night Baseball Streaming On Apple TV +
As Tim Cook disclosed, "Friday Night Baseball" will begin airing on Apple TV+.
On Friday nights, viewers can watch two games that are only available on Apple TV+, which can be watched on an iMac, iPhone, iPad, or wherever Apple TV can be accessed.
7) iPhone SE 5G
The iPhone 2020's sequel is rumored to include an improved Apple A15 chipset as well as connectivity for 5G networks.
It's expected to cost approximately ₹30,700. A 4.7-inch display could be included in the phone.
8) 5th Gen iPad Air
The 5th Generation iPad Air is expected to be unveiled with an M1 processor, 5G, Center Stage support for audio calls, and a few other functions.
According to rumors, it will have a camera module identical to that of the iPhone 13.
9) New Mac-mini:
During Apple's spring event, a new Mac-mini with M1 Pro & M1 Max Chipsets is expected to be unveiled. There was speculation that this largely aluminum device would look like a taller Mac Mini.
10) Green Variant of iPhone 13:
According to reports, the iPhone 13 would be available in a new color: green. Last year's spring event saw Apple unveil a new color variation of the iPhone 12.
Red, black, white, blue, and pink is the current color options for the iPhone 13.