Twitter Suicide Prevention Feature: Twitter had removed its suicide-prevention helpline feature.
The company clarified that the removal was temporary, after getting complaints from consumer safety groups.
Twitter Inc. has reinstated a feature that recommends suicide prevention helplines and other safety options to users searching for specific material in response to demand from some account holders and consumer safety organizations.
According to two people who knew the situation, the feature removal was mandated by the social media platform's new owner Elon Musk.
Hindustan Times and Reuters reported on Friday that the Twitter suicide prevention feature had been removed a few days before.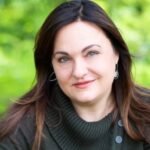 Twitter's head of trust and safety Ella Irwin verified the removal after the article was published and described it as temporary.
According to Irwin in an email to Reuters, Twitter was "improving relevancy, optimizing the length of the message prompts, and removing outdated prompts."
"We are aware of their value, and we never intended to take them down forever," she stated.
Musk, who first ignored calls for comment, tweeted "False, it is still there" about 15 hours after the first allegation. He also posted, "Twitter doesn't prevent suicide," in response to Twitter users' criticism.
A banner is displayed at the forefront of search results for specific topics using the #ThereIsHelp feature.
There are phone numbers given for support groups for mental health, HIV, vaccinations, child sexual abuse, COVID-19, gender-based harassment, natural catastrophes, and freedom of expression in many different nations.
On Saturday, the banner reappeared in international searches for domestic violence and suicide using abbreviations like "shtwt," which stands for "self-harm Twitter."
It was unclear if the feature had been reinstated for other categories. Some search terms that Twitter had previously claimed to have activated the functionality—such as "#HIV"—were not returning the feature.
On Saturday, Irwin failed to reply promptly to a request for comment. Although consumer safety organizations have criticized the firm for allowing tweets that they claim violate the guidelines, Twitter prohibits users from promoting self-harm.
On Saturday, tweets depicting horrific images of people cutting their arms emerged under banners for searches relating to self-harm.
Some consumer safety organizations and Twitter users expressed concern for the safety of the network's most vulnerable users after #ThereIsHelp vanished from the platform.
Internet companies like Twitter, Alphabet's Google, and Meta's Facebook have sought for years to point users to reputable resource providers for safety issues, partly due to pressure from these organizations.
"Google does incredibly effectively with these in their search results," Twitter's Irwin wrote in a Friday email, "and (we) are actually replicating some of their approach with the improvements we are making."
Google offers highly relevant message alerts based on search phrases, she continued, and they are always up to date and properly optimized for both mobile and the browser.
Read Also – New Instagram Feature