If you're in the market for a great pair of budget-friendly true wireless earbuds, in this post, we'll take a look at some of the Best True Wireless Earbuds Under ₹15000 in India.
So whether you're looking for something budget-friendly or high-end, we've got you covered. Read on to find the perfect pair of earbuds for your needs.
How do you choose good earbuds?
Budget-friendly true wireless earbuds are a great option for those who want the freedom of true wireless listening without breaking the bank.
While there are a few different features to consider when choosing budget-friendly true wireless earbuds, the most essential feature is Bluetooth compatibility.
Bluetooth allows you to connect your earbuds to your device wirelessly, so you can listen to your music or make hands-free phone calls without having to worry about tangled cords.
Another important feature to look for in budget-friendly true wireless earbuds is battery life.
Most earbuds will provide around 4-5 hours of listening time on a single charge, but some may offer more or less depending on the brand and model.
If you're looking for truly wireless earbuds that won't break the bank, be sure to consider all of these features before making your final purchase.
Read Also:
Best Earbuds Under ₹10000 in India
Best Earbuds Under ₹20000 in India
Best Earbuds Under ₹25000 (TWS)
Here is the list of Best True Wireless Earbuds Under ₹15000
Sony WF-1000XM3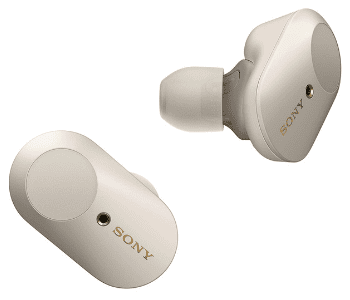 If you're looking for truly wireless earbuds with industry-leading noise cancellation, look no further than the Sony Wf-1000XM3.
These earbuds use 5.0 Bluetooth to deliver clear, powerful sound and feature 32 hours of battery life so you can keep listening all day long.
With Alexa voice control, you can easily make phone calls or control your music while working out or working from home.
The wearing detection and location recognizer make it easy to keep track of your earbuds, and the touch controls allow you to manage your music with ease.
Whether you're looking for an immersive listening experience or want to be able to block out the world around you, the Sony WF-1000XM3 is the best option for you.
Marshall Minor III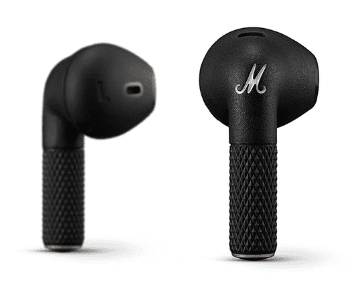 Pair and Play.
Bluetooth 5.2.
25 Hours of Wireless Playtime.
Powerful Custom-Tuned Drivers.
Intuitive Touch Controls.
Looking for an interruption-free listening experience? Say hello to the Marshall Minor III earbuds.
These earbuds are designed to give you the signature Marshall sound without any extra clutter.
With Bluetooth 5.2, the Minor III earbuds are truly wireless, giving you the freedom to listen without wires.
And thanks to the 25 hours of wireless playtime, you can enjoy your music all day long.
Plus, the powerful custom-tuned drivers deliver enhanced bass, smooth mids, and clear highs. And with the intuitive touch controls, you can easily control your music and phone calls.
So go ahead and indulge in your favorite tunes with the Marshall Minor III earbuds.
Sennheiser CX Plus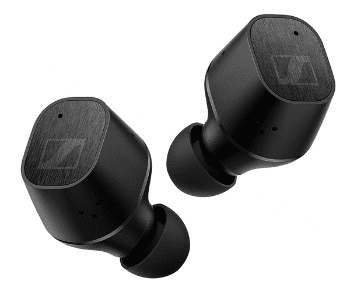 If you're looking for a top-of-the-line listening experience, the Sennheiser CX Plus is the perfect earbud for you.
Powered by Sennheiser's TrueResponse transducer, it delivers superior sound quality with a wide range of Bluetooth codec support (AAC, aptX, aptX Adaptive, SBC).
You'll enjoy up to 24 hours of music playtime with on-the-go charging, and the ergonomic design offers a comfortable and secure fit with 4 ear adapter sizes for excellent Active Noise Cancellation.
With full digital control via our Smart Control App for iOS and Android, you can customize the earbud functionalities to suit your needs, and pair them with it.
JBL Live Pro 2 TWS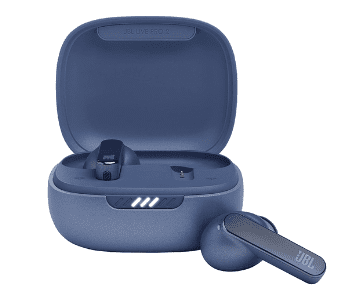 Introducing the JBL Live Pro 2 TWS earbuds with smart adaptive noise cancellation. These earbuds provide upto 40 hours of playtime, so you can keep your music going all day long.
They also feature adjust EQ for extra bass, 6 mics for crystal clear calls, dual pairing, and Qi compatibility. Plus, they have built-in Alexa for voice control.
So Whether you're working out, commuting, or just relaxing at home, the JBL Live Pro 2 TWS earbuds are perfect for any occasion.
Jabra Elite 7 Active TWS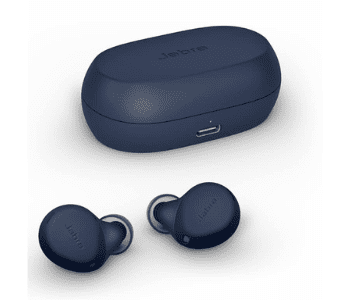 The Jabra Elite 7 Active TWS earbuds with advanced noise canceling technology. These earbuds are perfect for anyone who wants to enjoy their music without being disturbed by outside noise.
With 6mm drivers, they deliver rich, powerful sound, and with the Jabra Sound+ app, you can personalize your listening experience.
The ANC (Active Noise Cancelling) kicks in with a tap of the button, and the HearThrough technology allows you to hear sounds around you while still enjoying your music.
The battery life is up to 8 hours in the buds and up to 30 hours with the case, so you can keep listening all day long. And with the built-in voice assistant, you can easily access every little information about anything.
Apple AirPods (2nd Generation)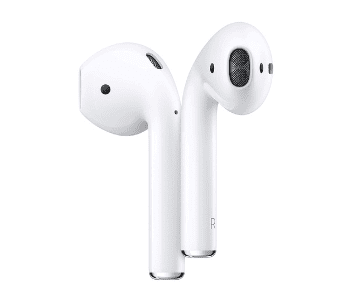 A revolution in sound. The new Apple AirPods (2nd Generation) is automatically on and always connected.
Featuring an easy setup for all your Apple devices, quick access to Siri, and a double-tap to play or skip forward, they are the perfect wireless headphone solution.
The new Apple H1 headphone chip delivers a faster wireless connection to your devices, and they charge quickly in the case. The case can be charged using the Lightning connector.
Jabra Elite Active 75t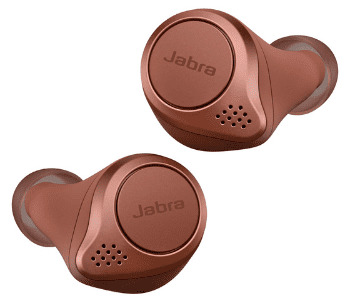 The Jabra Elite Active 75t earbuds are designed for a secure and comfortable fit with amazing durability.
These earphones feature an ergonomic shape for exceptional comfort and an IP57 rating for waterproof and sweatproof performance.
With up to 24 hours of battery life and true wireless stability, the Jabra Elite Active 75t earphones are perfect for staying connected on the go.
Active Noise Cancellation lets you filter out the world and focus on your music, while the MySound and MyControls features allow you to personalize your sound and program the buttons to your specific needs.
Experience superior sound quality and seamless call performance with the Jabra Elite Active 75t earphones.
Conclusion
In this article, we told you about the Best Earbuds Under ₹15000 in India.
We've confidently recommended a few models that will help you buy your favorite earbuds.
Tell us in the comments below which earbuds you decided to go with and why you like them. Thanks for reading.
FAQs
Which company is best for earbuds under 15000?
There are a few different companies that make True Wireless Earbuds under 15000 in India.
Some of the better-known brands are JBL, Jabra, Sennheiser, and boAt.
However, there are also a number of smaller, lesser-known brands that make quality earbuds as well.
When looking for True Wireless Earbuds under 15000 in India, it's important to consider the sound quality, battery life, and comfort of the earbuds.
It's also important to find earbuds that fit well and stay in your ears securely.
Are wireless earbuds safe?
There is no definitive answer when it comes to the safety of wireless earbuds.
However, there are a few things to keep in mind when it comes to using them.
First and foremost, always make sure your earbuds are properly fitted in your ears. If they're not, they may not be providing the best level of audio quality or sound isolation.
Additionally, if they're not fitted correctly, they may not be as safe as you think.
It's also important to remember that since earbuds don't have a cable, you may be more likely to lose them.
Are JBL earbuds good?
Yes, JBL earbuds are good! They have a great sound quality and are very comfortable to wear. I highly recommend them.