Sony has once again entered the fray of the True Wireless Earbuds market with the launch of its brand-new series. Today, we would be talking about an all-rounder in its own way, the Sony WF-SP800N.
Highlights:
3D Curve Design
360 Reality Audio
Active Noise Cancellation
18+ hours Playtime
IP55 rating
Let's start knowing about the pair more.
Read Also
10 Essential Features of TWS (True Wireless Earbuds)
Sony WF-SP800N Features:
Design:
What directly attracts you to this pair of Earbuds is the 3D Curve Design on a soft cushioned arc support.
The design doesn't just look sporty but also offers a comfortable and secure fit around your ears making them ideal for your active lifestyle.
You get along 2-different sizes of arcs and 5-different sizes of long hybrid silicone rubber earbuds, to help you choose your perfect fit.

Sony EXTRA BASS:
WF-SP800N features 360 Reality Audio which makes you immerse in the music you listen to and get a concert-like experience.
You enjoy a powerful and impactful music delivery, thanks to the EXTRA BASS enabled in these Earbuds.
Your music experience elevates with the bass-centric sound output of the Earbuds.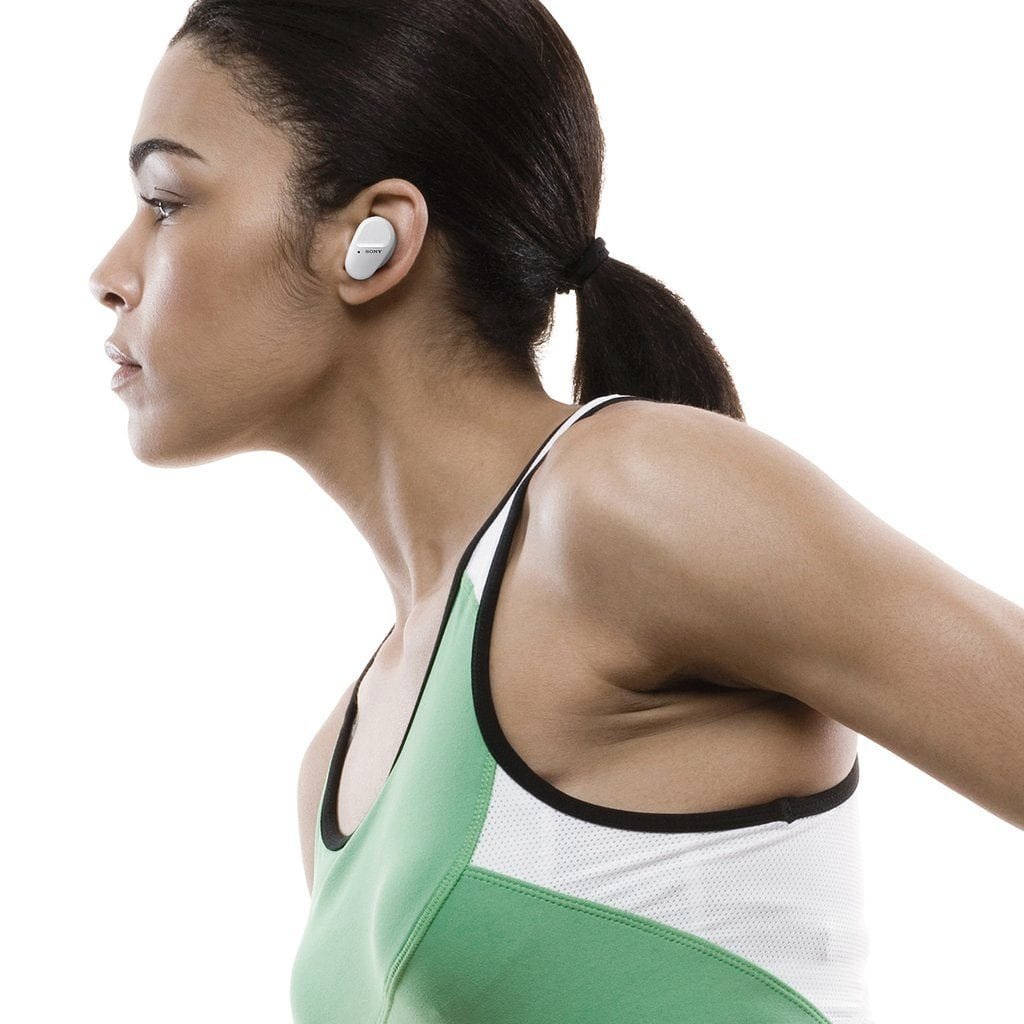 Active Noise Cancellation:
With Active Noise cancellation enabled, you can keep yourself hooked to your music. You can also keep a check on the surroundings via the Ambient Sound Mode.
What makes it even better is the Adaptive Sound Control, which changes in accordance to match up with the surroundings.
Placing the finger over the earbud reduces the volume and lets the ambient noise coming in.
Battery & Playtime:
Sony WF-SP800N offers 9+ hours of battery life with the Earbuds, and an additional battery life of 9 hours using the charging case.
It supports fast charging via USB Type-C. A 10-minute charge is enough for an hour of music playtime.
Controls & Smart Features:
The Earbuds come with intuitive touch controls to control just anything.
Making/Receiving Calls, Adjusting Volume, and Skipping Tracks can all be done via a series of touches.
You can activate your Voice-over Assistant with just a touch. No need of taking out your phones from your pocket.
All the controls can also be customized using the Headphones Connect App.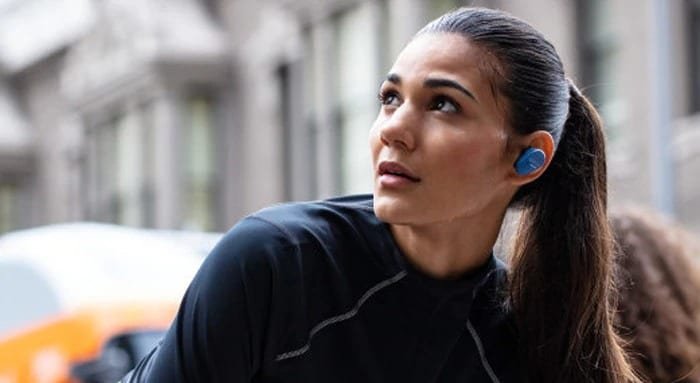 Connectivity:
Sony WF-SP800N comes with an advanced Bluetooth 5.0 chip with a 10 m range.
It also features an optimized antenna which adds to stable connectivity and outstanding listening experience.
Water Resistant:
The Earbuds are resistant to sweat, water splashes, and dust, thanks to the IP55 rating.
Colors:
You can choose from 3-colour options: Black, Blue & White.
Price:
Conclusion:
Sony has made its intentions clear with the launch of its new series.
The all-new Sony WF-SP800N offers Sony 360 Reality Audio & EXTRA BASS output, Active Noise Cancellation & Ambient Sound Modes, Long-lasting battery life, and an IP55 Water & Dust resistance.
A lengthy and useful list of features you would likely want to have on your pair of Earbuds.