Sony WF-H800 TWS is the new presentation of Sony.
Sony is a world-class tech company known for manufacturing high-quality gadgets.
Its audio appliances are reliable in terms of quality.
Now Sony has presented the WF- H800 TWS which are truly wireless earbuds.
It has various quality features, as mentioned under, that make it a quality device.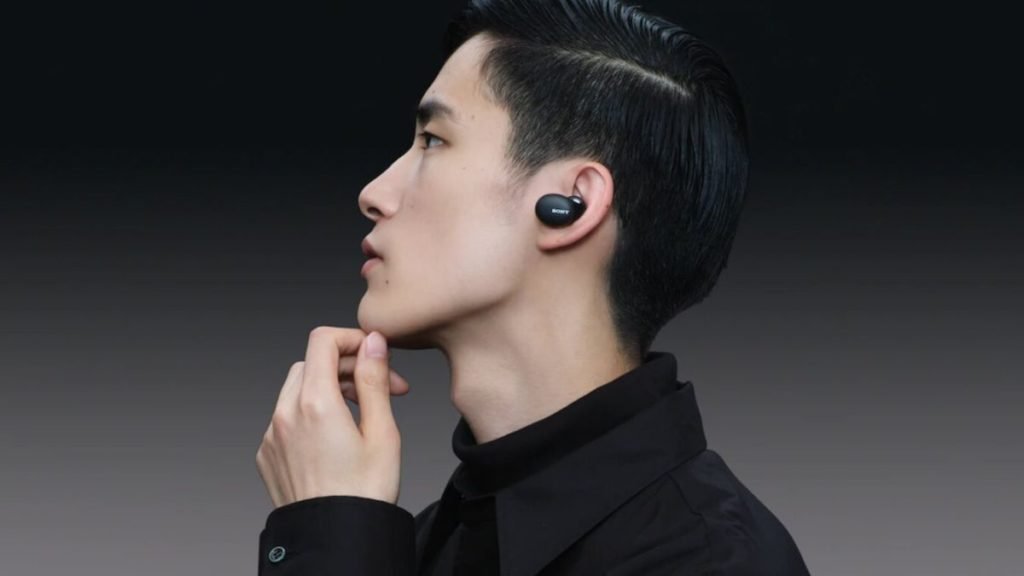 Read Also
Best Earbuds Under 3000 (True Wireless)
Best Earbuds Under 10000 (True Wireless)
Sony WF-H800 Features:
Dynamic drivers:
Sony WF- H800 TWS earbuds are equipped with dynamic 6mm dome-type Neodymium drivers.
They are perfect to deliver clear sound by reproducing a range of frequencies from low beats to high vocals.
DSEE technology:
The earbuds are equipped with Digital Sound Enhancement Engine HX (DSEE HX) technology.
It works to restore the high-range sound lost during the process of compression and reproduces the digital music files by adding rich and natural sound.
Thus it enhances the quality of audio.
Real sound with Special Audio Technology:
Sony has used the special audio technology in WF-800 which enables you to enjoy 360-degree audio sound. You will feel the sound as real as you are sitting in a live concert.
Simultaneous delivery of sound to both ears:
The Sony WF-H800 is based on a newly developed Bluetooth chip that sends sound waves directly to both ears instead of sending them from one ear to another.
It allows you to enjoy music better than before.
Pause and Play:
The device is equipped with a pause and play feature. If you take out one earpiece from your ear, the music pauses automatically on both sides. When you place it back in the ear the music automatically resumes playing.
So if you want to pause the music due to any reason, you can do so by just removing an earpiece from your ear.
you can resume music by placing that earpiece back in your ear.
Low latency gives real-time delivery:
FW-800 has a low latency rate which means it delivers the audio as quickly as it is produced.
When you are watching a movie on your smartphone or TV the low latency rate of the device syncs what you see on screen with what you hear on your earphones.
Tri-hold structure for the perfect fit:
The earbuds are designed in such a way that they have a tri-hold structure which makes them able to comfortably fit in your ears.
Voice Command Support:
You can give your voice command to your Google Assistant via this earphone.
By simply asking your Google Assistant, you can manage your day.
For example, you can enjoy music, set reminders, get connected with your friends, and much more.
Apart from it, the earphones can be attached to Amazon Alexa via one touch.
Sony Headphones Connect app can also be used with this device to control the audio and adjust the bass levels etc.
You can find the missing pair of earphones:
If your Sony WF- H800 earphone is lost somewhere then you need not worry. Your earphone supports Google's Fast Pair feature.
Through this, your missing earphone will tell you its location by tone sound.  Apart from this, through Google's Find My Device App, you can also know about its last location, and where you left it last time.
Battery backup:
FW-800 is able to deliver 16 hours of playtime after a single charge.
It can be fully charged in 1.5 hours.
It can get one additional charge of 8 hours by its case.
In case you are in a hurry, charge it for just 10-minutes and you will get 75-minute playtime.
You can understand it as under:
Full Charging in 1.5 hours = 16-hour Playtime
10-minute Charging = 75-minute playtime.
Price:
Conclusion:
Sony FW- H800 is a True wireless earphone having quality features.
It is based on artificial intelligence and ultra-modern audio technology.
If you buy it, It is able to give you the full return on your investment.