Sony has announced the launch of a new series of gaming products by the name of Sony INZONE keeping the gamers in mind.
Currently, three headphones named INZONE H3, H7, and H9 and two monitors named INZONE M3, and M9 are going to be launched in this gaming series.
But we hope that more products will be launched in this gaming series in the future.
Sony INZONE Gaming Series: Compatible with PlayStation 5 and PC.
These gaming products will be able to give a better gaming experience to the gamers due to their high performance.
The special thing is that they will meet the needs of both PlayStation 5 players and PC gamers.
Read Also:
Razer BlackShark v2 X: Powerful Gaming Headset
Yukihiro Kitajima, Head of Game Business and Marketing Office at Sony, said,
"With Sony's strong history of high-end audio and visual technology products, we believe this new line will offer even more options for those looking to upgrade their current gaming systems. We are committed to contributing to the growth of gaming culture by providing PC and PlayStation gamers with a wider range of options to enrich lives through gaming".

Yukihiro Kitajima, Head of Game Business and Marketing Office at Sony
If we talk about INZONE headphones, the three models H3, H7, and H9 are going to be launched in this series.
Of these three, the H3 headphones will come with wired connectivity. Their cost will also be the lowest.
Both the H7 and H9 models will be wireless.
A significant difference between these two will also be that H9 headphones will be equipped with noise cancellation features also.
That's why H9 is going to be the most expensive out of them.
Though H7 and H9 will be wireless, however, both will have the wired connectivity option. They will be connected to computers using a USB Type-C cable and USB dongle.
Similarly, M3 and M9 both will be high-performing monitors. There is a difference between them in that M9 will be having 4K display while M3 will have full HD.
Specifications of INZONE Gaming Products are as under:
Sony INZONE H3: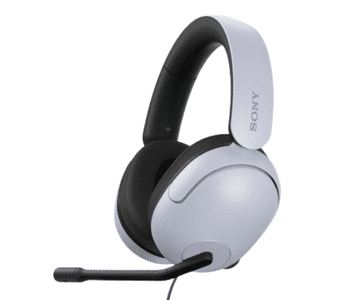 Introducing the Sony INZONE H3 gaming headset. This comfortable, closed-back headset features 40mm drivers and a boom microphone for clear, focused sound.
The headphones have a wide frequency response of 10 Hz – 20 kHz, allowing you to hear all the details in your game audio.
The earcups are padded with soft cushioning, and the headband is adjustable for a perfect fit.
The INZONE H3 also features ambient sound mode, which lets you hear your surroundings while you're gaming.
And when you're done playing, the headphones fold up for easy storage.
So if you're looking for a great gaming headset that delivers clear sound and comfort, check out the Sony INZONE H3.
Sony INZONE H7: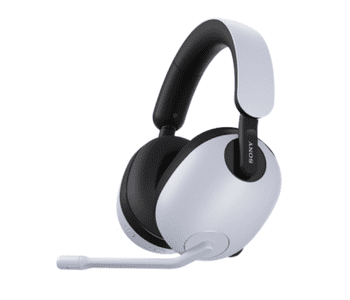 Introducing the Sony INZONE H7 headset, designed for an immersive gaming experience.
The INZONE H7 features 360 Spatial Sound for Gaming, which provides precise rival detection.
The soft headband cushion and smooth nylon ear pads are comfortable to wear, even for long gaming sessions. And with up to 40 hours of battery life, you can game all day and night.
The headset also has convenient controls on the right earcup for game/chat balance, power, and Bluetooth. On the left earcup are the main operation controls, including the volume dial and mic mute.
Simply flip the microphone up to mute it. With a closed, dynamic design and 40mm driver unit, Sony INZONE H7 Headset is your key to enjoying a great gaming experience.
Sony INZONE H9: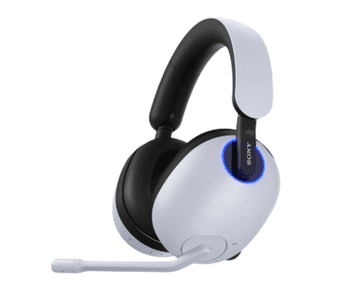 The Sony INZONE H9 is a high-quality headphone that offers great features and performance. It has a closed, dynamic design that helps to block out external noise.
The drivers are 40mm in size and dome-shaped for excellent sound quality.
The headphones also feature neodymium magnets and PET film diaphragms for superior sound reproduction.
The frequency response of the headphones is 5Hz-20,000Hz, making them ideal for gaming or listening to music. The headphones also have built-in volume control and can be worn in a circumaural style.
For added convenience, the headphones come with an ambient sound mode and ECM (bi-directional) support. The batteries on the headphones can last up to 32 hours.
Noise-canceling: The Sony INZONE H9 is a pair of premium wireless noise-canceling headphones that offer superior sound quality and a comfortable, ergonomic design.
The headphones use advanced noise-canceling technology to effectively block out ambient noise, making them ideal for use in noisy environments.
Sony INZONE M3 Monitor: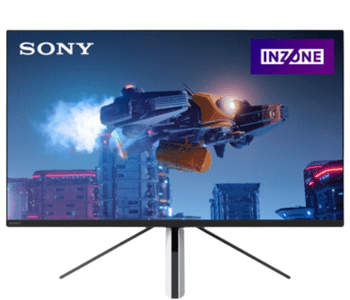 Looking for a gaming monitor that can give you the edge you need to take your game to the next level? Check out the Sony INZONE M3 Monitor.
With its lightning-fast 240Hz refresh rate and compatibility for Nvidia G-SYNC and HDMI 2.1 VRR, you'll virtually eliminate screen tearing and stuttering, while the DisplayHDR 400 certification ensures vivid HDR contrast with a peak brightness of 400 nits.
Plus, with over 99% coverage of the sRGB spectrum, you'll enjoy rich, vibrant colors for an immersive gaming experience.
And with its 1ms GtG response time, you can be sure you won't miss a beat. Plus, the unique height and tilt adjustable tripod provide total gaming comfort.
Sony INZONE M9 Monitor: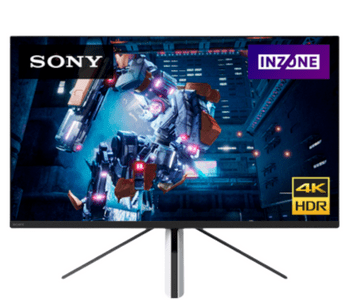 The Sony INZONE M9 Monitor is the perfect display for gamers who demand the best. With a high contrast ratio and DisplayHDR™ 600 certification, this monitor delivers true visual immersion, allowing you to see every detail clearly.
The IPS panel provides vibrant and realistic colors with over 95% DCI-P3 coverage, while the 144Hz refresh rate and 1ms GtG response time eliminate tearing and artifacts for a smooth gaming experience.
And with NVIDIA® G-SYNC® compatibility, you can enjoy butter-smooth gameplay with no screen tearing or stuttering. Plus, the easy-to-use controls and ergonomic design make it a breeze to set up and use.
So if you're looking for the best gaming monitor you can go with this.
Price:
The INZONE Series from Sony is a new line of high-end Headphones and Monitors that are designed to deliver studio-quality sound and the best display experience.
The series includes three models of headphonrs, the INZONE H3, INZONE H7, INZONE H9, and two models of monitors INZONE M3, and INZONE M9.
The expected price of these headphones and monitors is as under:
Headphones:
INZONE H3 – $99
INZONE H7 – $229
INZONE H9 – $299
Monitors:
INZONE M3 – $530
INZONE M9 – $899