The whole world was surprised when Sony company introduced its high-tech electric car Sony Vision S in Las Vegas, USA
The first largest consumer electronics show (CES) of the year 2020 is currently running in Las Vegas, USA. In this show, all the tech companies in the world are displaying gadgets to be launched in the future.
Sony company is also participating in this show. When Sony was going to introduce its futuristic product, the attendees were anticipating that Sony would introduce a new electronic gadget but the whole world was surprised when Sony introduced an electric car.
Actually, because of the high price of oil and pollution problems, big car manufacturer companies are emphasizing electric power-driven cars. In the future, we are going to see the electric cars of different companies like Audi e-Tron, Ford's 2021 Mustang Mach E, etc. Mercedes-Benz has also shown its vision by presenting its VISION AVTR.
Now, Sony has also shown its vision by presenting VISION S.
Sony Vision S:
Sony has named its concept car Vision S.
Everyone knows that the future belongs to electric cars only. It seems that Sony has presented its visionary car keeping in mind the future, that is why its car has been named Vision S.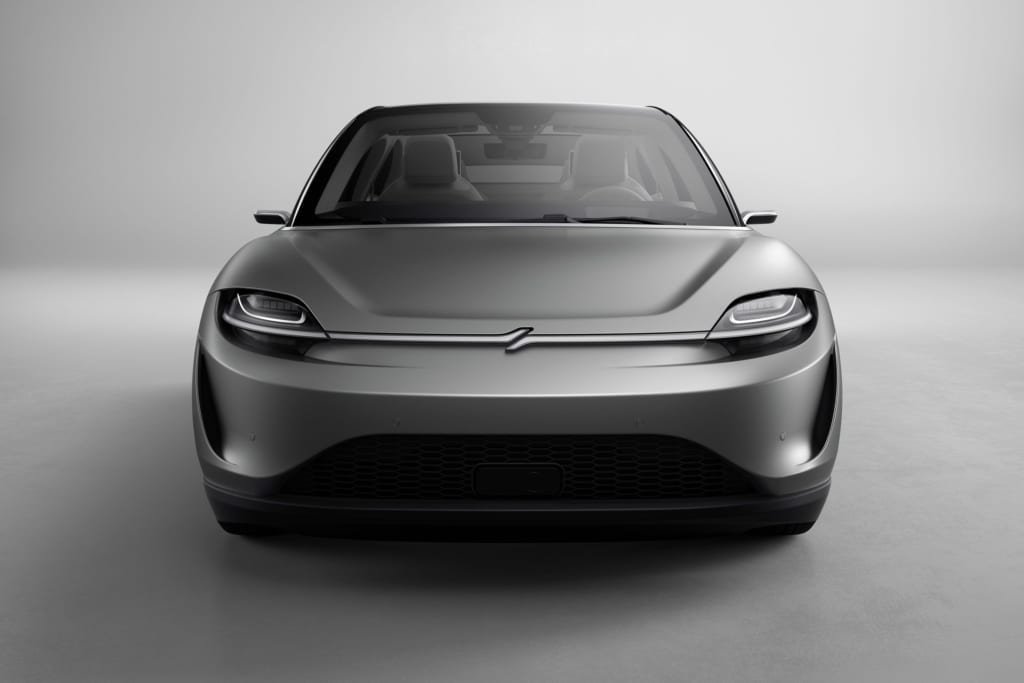 Vision S is a high-tech car:
The giant tech company Sony is always known for making sophisticated gadgets equipped with high technology.
Though the company has come into automobiles for the first time, here too it has maintained its tradition. Sony's electric car is equipped with superb high technology for which it has collaborated with tech companies like Bosch, Blackberry, Qualcomm, Nvidia.
33 sensors:
Sony Vision S is equipped with 33 types of sensors including CMOS imaging sensor, 360-degree reality audio, multiple widescreen displays, etc.
Sony has used artificial intelligence, telecommunication, and cloud technology in its new car.
Time of Flight sensor:
The car also has a time of flight (TOF) sensor that can identify people and things sitting inside the car, as well as outside the car.
Comfortable sedan car:
Vision S is a comfortable sedan car having four seats. Display screens have been placed behind the headrest of the front seat for those sitting on the back seat. A 360-degree reality audio system gives a different experience of people sitting in the car.
The dashboard of the car has a panoramic screen that will give entertainment along with driving information.
Powerful Car:
Vision S is a powerful car having 2 electric motors of 200 KW. It is capable to get the speed of 100 kmph in just 4.8 seconds. The car can get a top speed of 240 km per hour.
Future of mobility:
The company has not shared many details about the technology of the car however its CEO Kenichiro Yoshida, describes it as the car of the future, saying,
"We will accelerate our efforts to contribute to the future of mobility".
Conclusion:
By making the high-tech electric car, Sony has set the new parameters in the world of automobiles
Undoubtedly, this car is the car of the future.