Technology is advancing at a tremendous pace, ushering in a time of incredible connectivity and comfort. The development of smart home technology is one of the most intriguing parts of this technological advancement.
In addition to improving our daily lives by making them more convenient, smart home technology is essential for sustainability and energy efficiency.
This article will go deeply into the field of smart home technology and examine how these innovations are revolutionizing our houses by improving both their efficiency and our quality of life.
10 Best Smart Home Devices for Energy Efficiency
Below are the 10 best Smart Devices For Energy Efficiency And Convenience:
Smart Thermostats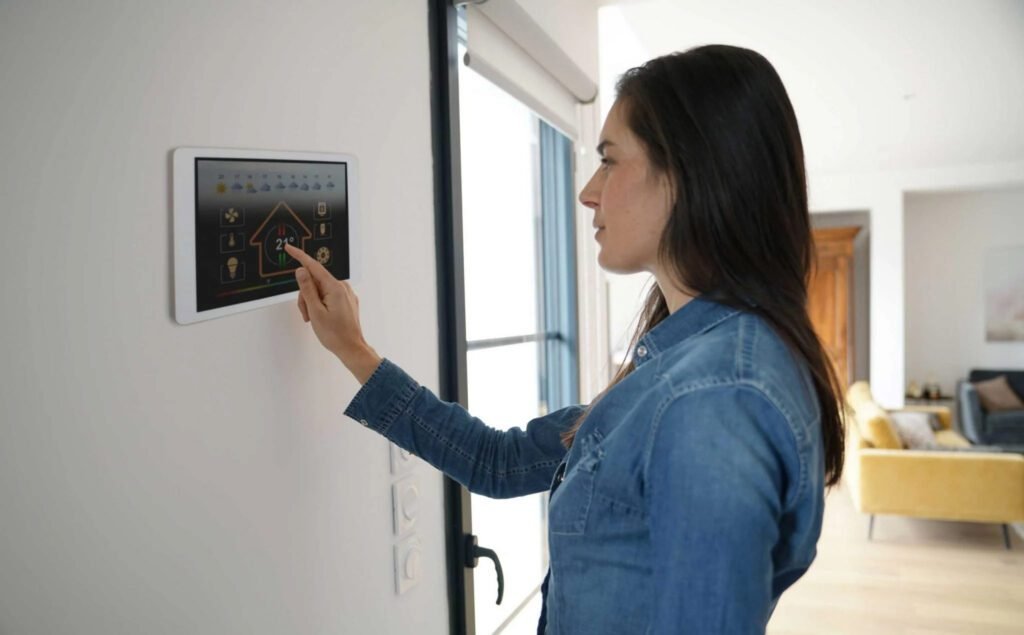 Energy-saving champions include smart thermostats like the Nest Learning Thermostat. These gadgets don't just control the temperature in your house.
They become accustomed to your schedule and learn your preferences for heating and cooling, ensuring that your house is constantly at the perfect temperature while using the least amount of energy possible.
Additionally, these thermostats are remote-controlled by a smartphone, so you'll never have to heat or cool an empty house again.
Smart Plugs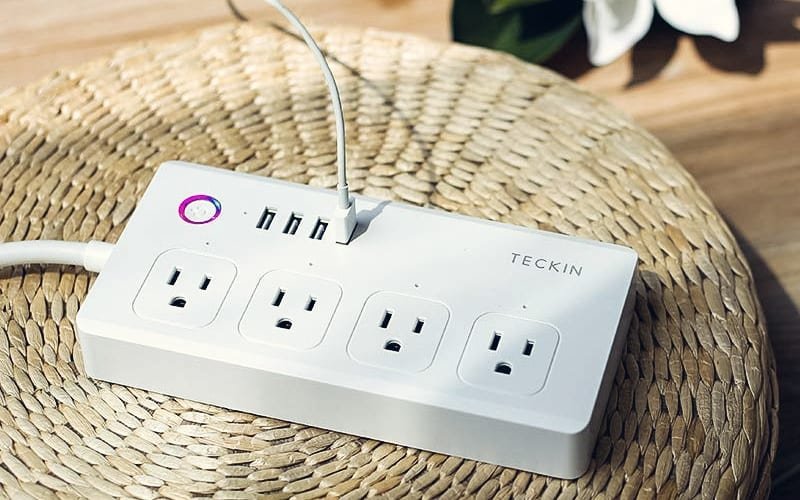 Small but strong gadgets called smart plugs, like the TP-Link Kasa Smart Plug, may turn your standard appliances into intelligent ones. You only need to plug your appliance into the smart socket for remote control functionality using a smartphone app.
It follows that you can either arrange your devices to function during off-peak energy hours or turn off the energy-guzzling coffee maker you forgot to turn off on the way to work.
Smart Appliances
Appliances today are becoming more intelligent. Nowadays, energy-saving appliances like refrigerators, dryers, and dishwashers may be remotely operated and scheduled to operate during cheaper times of the day.
A variety of smart appliances from companies like Samsung and LG can help you save time and energy.
Smart Blinds and Shades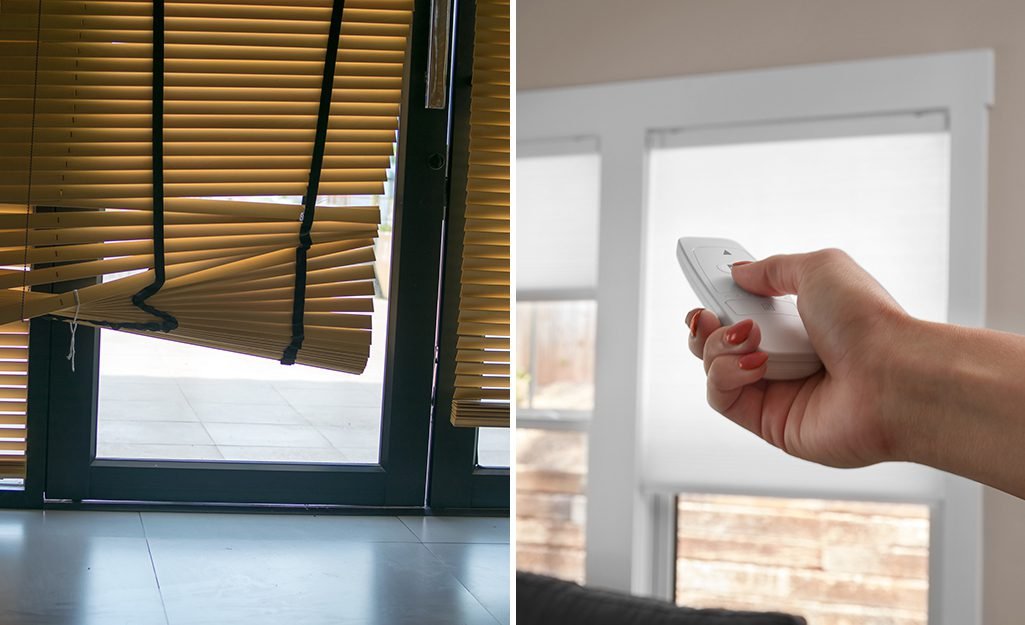 You can regulate how much natural light enters your home by using smart blinds and shades, such as those made by Lutron and Hunter Douglas.
On the basis of your schedule or in reaction to shifting weather conditions, they can be set to open and close. This improves comfort while using less artificial cooling and lighting.
Smart HVAC Systems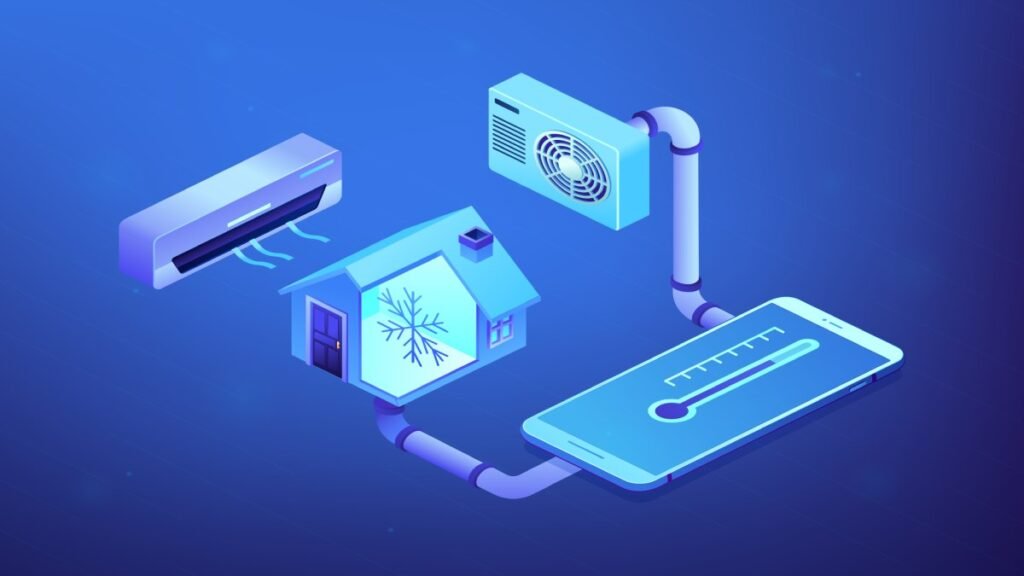 HVAC (heating, ventilation, and air conditioning) systems are necessary for indoor comfort but can use a lot of energy. You may customize the climate control in your home with the help of smart HVAC systems, such as those provided by Ecobee.
They are manageable from your smartphone and can adjust to your tastes, detect occupancy, and optimize energy use.
LED Lighting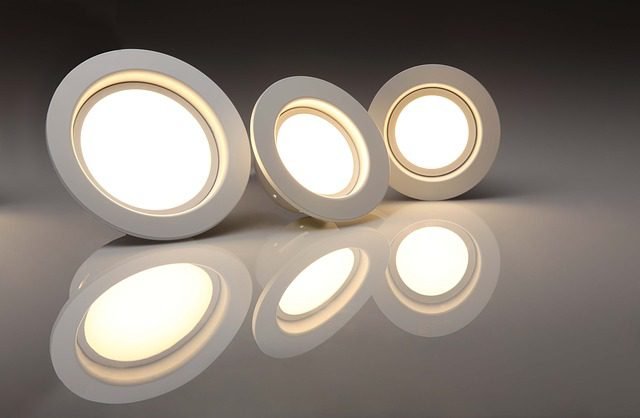 Smart LED lighting is different from conventional incandescent lighting in that it consumes less energy. LED bulbs not only use a lot less energy, but they also include intelligent capabilities that let you adjust the brightness and colour temperature.
To further optimize energy use, you can plan them to turn on or off at particular times. A variety of choices are available from companies like LIFX and Philips Hue to effectively light your home.
Smart Energy Monitoring Systems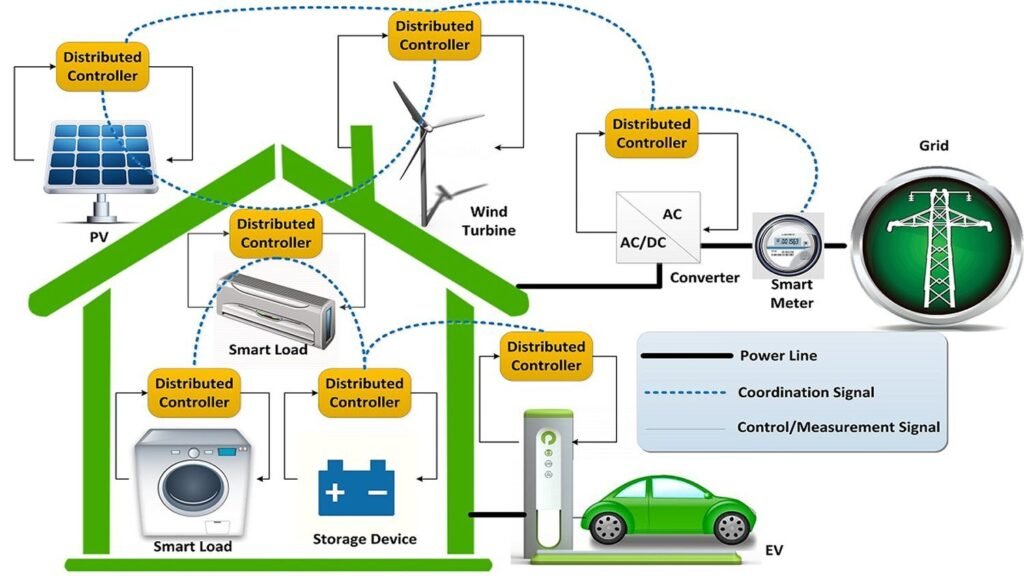 Consider installing a smart energy monitoring system like Sense for a complete picture of your home's energy usage. These devices offer real-time information on the energy usage of each of your appliances.
With this knowledge, you can spot energy-guzzlers and make wise choices to cut down on your overall energy waste.
Solar Panels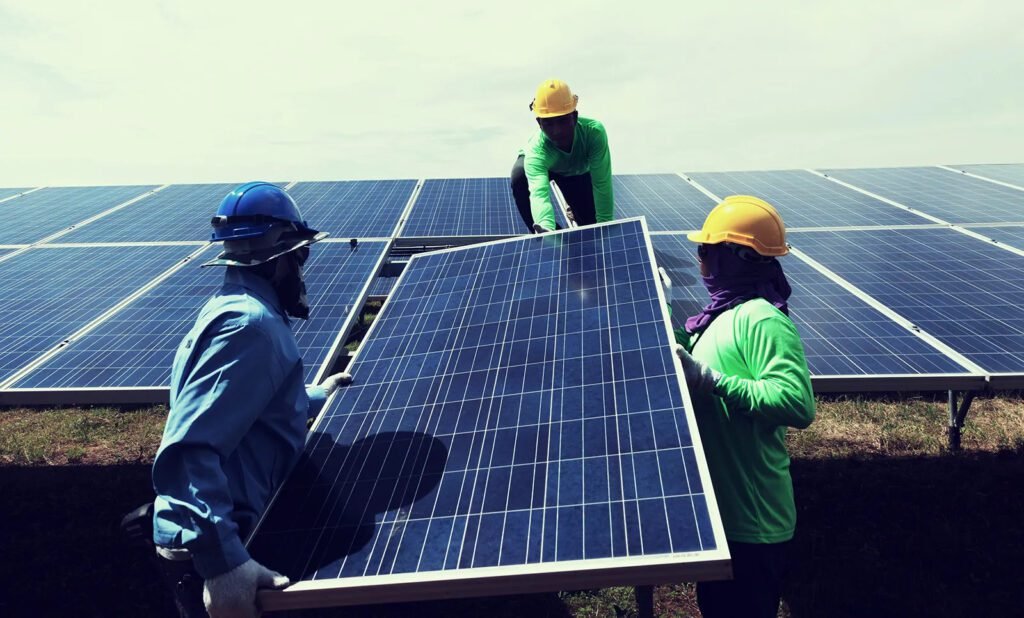 Solar panels are a crucial component of the smart home's energy efficiency equation, despite not being a "device" in the conventional sense.
Your dependency on the grid is reduced, and your energy costs are reduced, thanks to solar panel's ability to convert sunshine into power.
You can store excess energy for use on overcast days or at night when coupled with energy storage devices like the Tesla Powerwall.
Smart Water Heaters
One of the major energy consumers in the home is water heating. You can create your own heating schedules and even remotely adjust the water temperature with smart water heaters like the Rheem EcoNet.
Using these tools, you may minimize energy waste while ensuring that you always have hot water when needed.
Smart Home Energy Management Systems
Consider a smart home energy management system like the Google Nest Hub or the Amazon Echo with Alexa for the utmost comfort and energy economy.
These gadgets act as hubs that are used to operate different smart home appliances all around your house.
You can control your lights, thermostat, and other gadgets with straightforward speech commands thanks to their voice-activated controls.
The Future of Smart Homes
As technology continues to advance, the possibilities for smart homes are limitless. Here are some exciting developments on the horizon:
Artificial intelligence (AI): will make smart homes even smarter by continuously learning about and adjusting to your preferences. They will proactively make your life simpler by anticipating your demands.
5G Connectivity: The launch of 5G networks will improve the responsiveness and connectivity of smart home appliances, making them even more effective and practical.
Monitoring of health and wellness: Smart homes will increasingly include monitoring tools, such as sensors that check vital signs or assess air quality.
Environmental Sustainability: Smart homes will be essential to maintaining the environment. They will incorporate waste reduction, water management, and renewable energy sources.
Enhanced Security: With more sophisticated features like facial recognition, advanced analytics, and predictive threat identification, security will continue to be a primary emphasis.
Conclusion
Smart home devices are revolutionizing the way we live, offering a perfect blend of energy efficiency and convenience.
Whether it's optimizing your home's temperature, monitoring energy usage, or controlling appliances remotely, these devices empower homeowners to make their homes more efficient and comfortable.
As technology continues to advance, the possibilities for smart home devices are limitless. The future holds the promise of even greater integration, intelligence, and innovation in the world of smart homes.
By embracing these advancements, you can create a more energy-efficient and convenient home that not only enhances your quality of life but also contributes to a sustainable and eco-friendly future.
To stay up-to-date with the latest technology updates, follow us on Instagram, Facebook & Twitter, or join our Telegram Group.