Samsung has launched the new Samsung Galaxy Buds Live (True Wireless). The new earbuds are suitable for Samsung's newly launched smartphone Samsung Galaxy Note 20.
Features of Samsung Galaxy Buds Live
Designed for your ears:
These are designed to shape like a kidney or bean. So it is being said that is better to say them ear-beans in place of earbuds.
The new earbuds are shaped like a bean so that they may comfortably be placed in the ears.
They are packed in a jewelry box inspired case which fits in your hand.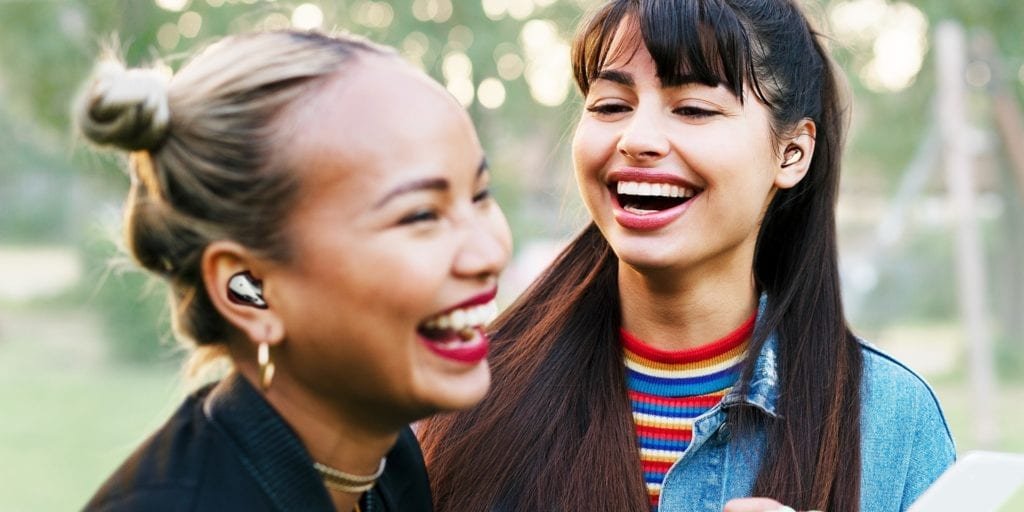 True Wireless:
In the last few years, there has been rapid technological development in the field of earphones.
With the advancement of technology, earphone makers have started making earphones in which both earphones are fitted in both ears like two buttons.
These two are connected to each other without wires. Hence these are called True Wireless.
Samsung Galaxy Earbuds Live also has two bean-shaped buds that are free of wire. So these are True Wireless earbuds.
Read Also:
Realme Buds Q: Full Specifications and Price
Realme Buds Air Neo: Price in India & Full Review
Best Earbuds Under 10000 (True Wireless)
Colors:
The buds are available in three variants of colors with a glossy finish.
Mystic Black, Mystic White, and Mystic bronze.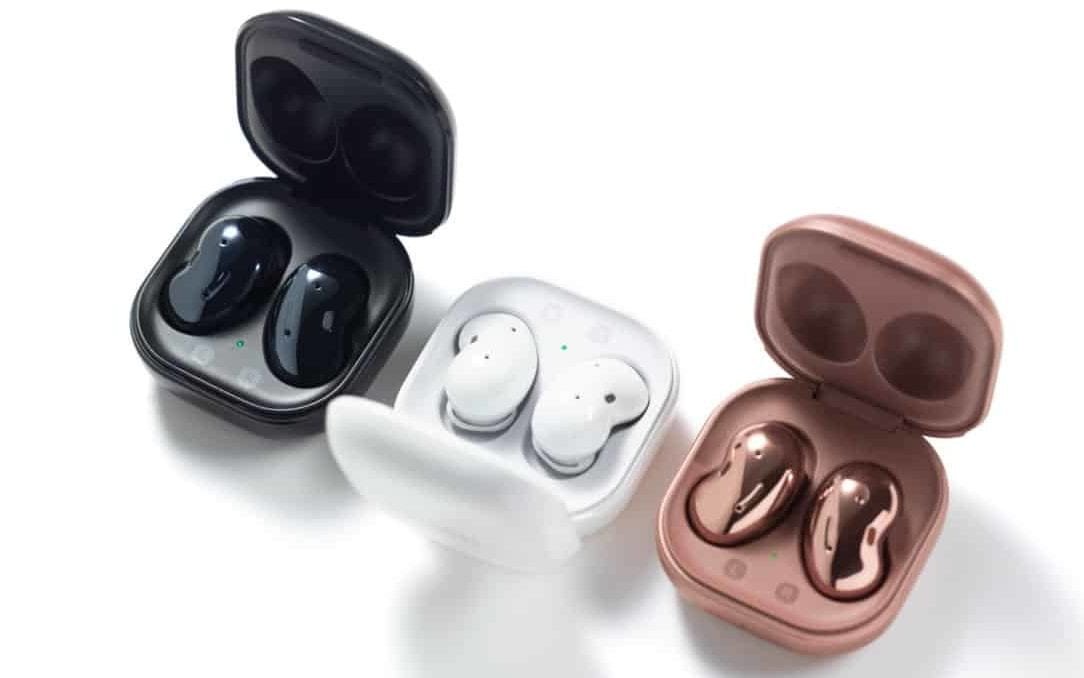 Sound Quality:
The Earbuds Live is equipped with a 12mm speaker.
The large drivers allow you to feel the spacious sound while the bass duct helps to enjoy the deep bass.
Battery backup:
Galaxy Buds Live to have a sufficient battery backup. You can continuously use them for 8 hours after charged once. Only 5 minutes of charging enables them to work for one hour.
The case holds up to an additional two charges.
Apart from this, you can even use your smartphone to wirelessly charge your Galaxy buds Live.
Enjoy music with your friend:
Samsung Galaxy Earbuds Live allows you to enjoy the music with your friend without sharing the earbuds.
Both of you and your friend have just to connect your Galaxy Buds Live to your smartphone. Thus you can enjoy music with your friend.
Read Also:
Noise Cancellation:
If I talk about noise cancellation, then my experience has been that most earbuds cannot perform like overhead phones.
The reason for this is that overheard phones cover the ears completely, while earbuds are unable to do so. Therefore noise leakage occurs while using earbuds.
Samsung Galaxy Earbuds Live also cannot be said to be very good in terms of noise cancellation.
Conclusion:
Samsung Galaxy Buds Live are well designed to be fit in the user's ears. They have a beautiful look with a glossy finish. The battery backs up and charging support is satisfactory. They are true wireless with many smart features.
On the basis of the features, the earbuds can be said well.