Snippet: Are you looking for a headset with unique features that provides you with a new experience when playing a game or listening to music? If yes, Razer Nari Essential is an exciting choice.
Good audio quality can take the players' gaming experience to the next level. The company Razer is aware of this fact, and that's why it is now standing firm in the market with its exciting products. In this sequence, its new presentation is – Razer Nari Essential.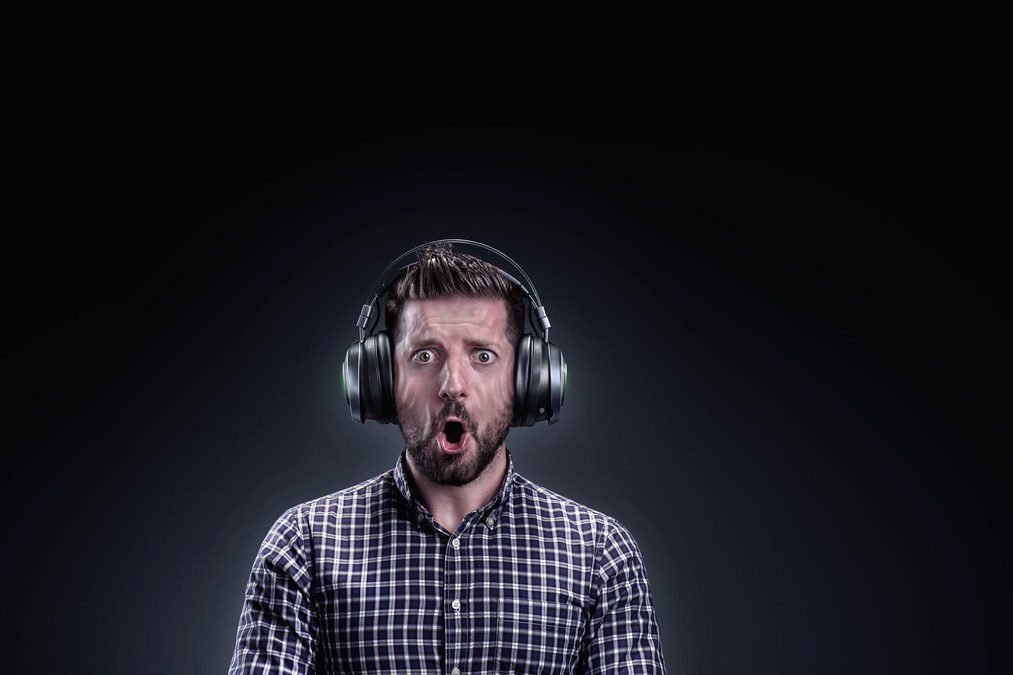 Now, one question will undoubtedly pop into your mind:
Is this product good or just gimmick? 
To know more about it, read on.
| | |
| --- | --- |
| Reason to Buy | Reason Not to Buy |
| Well-built, comfortable design | Quite bulky |
| Outstanding mic | Lacks stability – Sometimes, it can feel surprisingly loose on your head. |
| Powerful sound | |
| Battery life is good for long sessions | |
| Various customization features | |
| Outstanding audio and microphone | |
Razer Nari Essential Key Specifications:
| | |
| --- | --- |
| Price | $100 |
| Battery Life | 24-hour battery life |
| Connectivity | Wireless and wired PS4/PC support |
| Drivers | 50mm audio drivers |
| Weight | 431 gram |
| Pick-Up Pattern | Undirectional |
Read Also
Razer BlackShark V2 Pro -Premium Wireless Gaming Headset
Razer Hammerhead Earbuds (True Wireless) Full Review
Let's Unbox It:
When you unbox this amazing product, inside the box, you will see:
The Razer Nari Essential Headset
USB Receiver
3.5mm cable
Micro-USB Charging Cable
Now, let's check out a few features of this product.
Design:
When you first unbox this product, you will notice big, bulky earcups of the headset.
The headset's earcups are made using large and circular plastic along with Razer logos on the back panel.
Its headband has a two-piece design.
The upper section consists of two thin, black aluminum bands, and the lower section contains padding mounted on a wire suspension.
Thus, it allows you to get a secure, comfortable fit. The fabric on the earpads does not let the cups too warm. And, it let you listen for a long time comfortably without any problem.
Audio:
Sometimes connectivity-related issues arise in wireless devices. That's why while in audible devices users want both options – wireless as well as wired. So that they can use the device as per situation at a time.
In the new headset, Razer has made efforts to fulfill the need of users.
You can use Razer Nari Essential in both ways – wired and wireless. Also, a Bluetooth dongle is securely stored in the headset.
The general audio quality you will get when you use this product is solid. You will get an audio profile heavy on the bass, but its tonal balance distributes evenly throughout the design.
This product's THX Spatial Audio is simply a cherry on top of a remarkable audio feature set that offers an additional sense of practicality to most gamers.
When you simulate 360 degrees of audio around the player, it is relatively easy to determine the footsteps of players in an online game.
Wireless Audio:
Even while gaming, if you use the device in wireless mode, you will get the 2.4 GHz high-quality audio smoothly within the range of 12 meters.
Wired Audio:
Though your device is able to work comfortably at wireless mode, yet if you find yourself more comfortable with a wired connection, you can use it.
Get seamless compatibility with the 3.5 mm jack in wired mode and enjoy stereo sound.
The product works wirelessly with PCs and PlayStation 4 Console. However, it does not work with the Xbox One X.
Battery Backup:
According to Razer, the headset can last up to 16 hours. After that, you need to recharge it.
To charge it, all you need to do is plug in the incorporated micro USB cable into the bottom of the earcups
Microphone:
This headset's microphone is excellent for the price.
When you wear it, you will hear a clear and warm sound without any fuzziness or sibilance.
For PC gamers, this headset is a powerful pick.
Build Quality:
The Razer Nari Essential is a well-built gaming headset.
The headset is completely made of plastic, but the good thing about it is that it keeps the weight down a little.
The only metal that is used in this headset is in its headband, and it is needed for these heavy wrecking ball-like earcups.
Due to the metal headband, the product feels durable.
The ear cushions of this product are removable, which means you can easily replace them if any damage occurs.
The outside material of the ear cushions is a soft leatherette that is finely weaved, so it offers greater longevity.
Price:
Should I Buy the Razer Nari Essential?
Razer Nari Essential is a smartly designed and budget-friendly headset. Also, it is able to provide powerful audio performance to PC gamers.
Along with a smart look and strong build, it contains all the elements people usually expect from any gaming peripheral.  
Overall, Razer Nari Essential is a worth buying headset in its class.