Snippet: Is Razer Kaira Pro the must-have next-generation gaming headset? Stay tuned and read this blog to find out about this fact.
Don't you think when you are investing your hard-earned money in headsets, you should get the one that is versatile enough to work as both your gaming headphones and regular daily headphones?
Of course, Audiophiles prefer to purchase dedicated headphones for a particular situation, but according to us, you should buy headphones that tick both boxes well.
When you want to play the game at home, it should provide you with a great experience, and when you want to listen to music on the go, it should let you enjoy that too. 
Well, Razer is now standing firm in the market with its fantastic product Kaira Pro headset. This amazing product has everything in it that an all-around headset should have.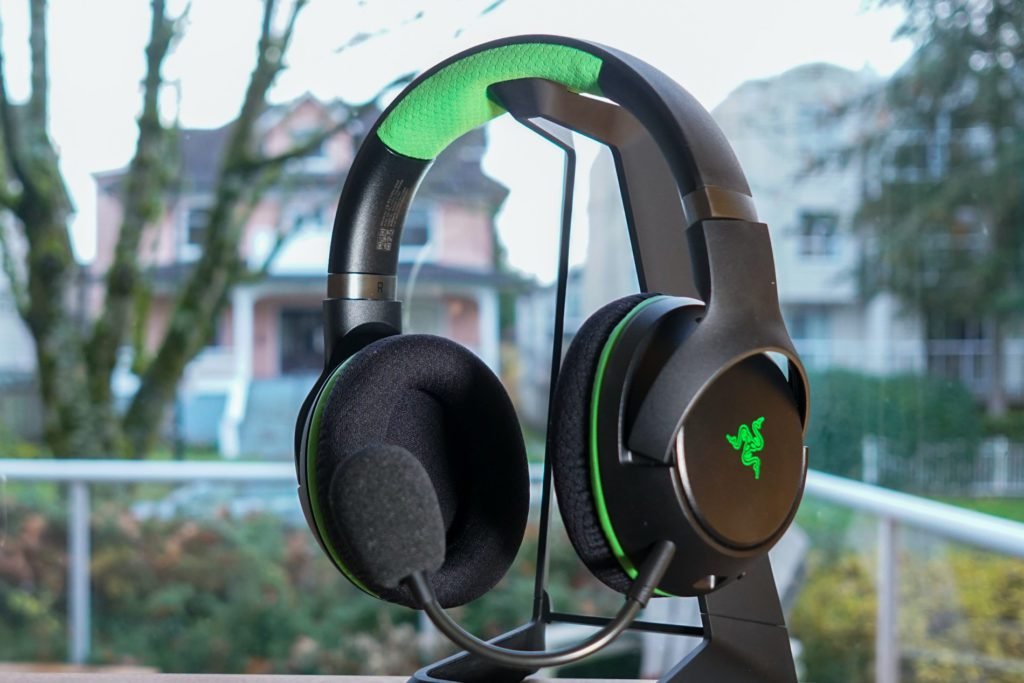 Let's learn some good and bad stuff about this gaming headset before diving deep into its features and specifications.
| | |
| --- | --- |
| The Good Stuff | The Bad Stuff |
| It offers excellent surround sound. | A few customization options |
| It comes with an adjustable profile. | Bulky design |
| RGB lighting | Plastic construction |
| Great microphone | |
| The Perfect pick for Xbox consoles | |
| Sleek design | |
| Bluetooth 5.0 | |
| Both a removable and in-built mic | |
Now, let us go through some of its key specifications.
Key Specifications:
| | |
| --- | --- |
| Price | $149.99 |
| Connectivity | Wireless, Bluetooth 5.0 |
| Weight | 330 gram |
| Noise Cancellation | No |
| Battery Life | Up to 15 hrs |
| Compatibility | Xbox One, mobile, Xbox Series, X/S |
| Drivers | 50 mm |
| Frequency Response | 20Hz – 20kHz |
| Impedance | 32 Ω at 1kHz |
Read Also
Razer Nommo Pro – Best Speaker for Hardcore Gamers
Razer Nari Essential – An Outstanding Headset For Gamers
Now, let us go through some of its features.
Design & Build:
Generally, Razer is known for producing huge and bulky models, but Razer Kaira Pro is relatively lightweight, sleek, and attractive in looks.
With a green and black color schemes and RGB lighting on the sides of the earcups definitely, it provides you with an appealing gamer aesthetic. 
You will see the Razer logo on each side of the device, making the headset look both unique and elegant.
When it comes to construction, the Razer Kaira is made of using plastic. However, its top band is made of metal which makes it sturdy.
Comfort:
As the Razer Kaira Pro has soft, breathable earcups and a cushioned headband, the Kaira Pro is exceptionally comfortable to wear for a more extended period.
Talking about fit, you can adjust numbered notches on its steel headband. It will give you an old-school feel, but it is also reasonably foolproof.
Performance:
The Razer Kaira Pro works well with various games on the Xbox series X and S. It works perfectly on both systems.
The second most important thing in terms of performance is that it provides you with excellent sound quality.
This headset does a fair job when it comes to music, but according to us, the bass could have been stronger.
Features:
As this gaming headset is designed to offer its users every tier of the Xbox experience, the Razer Kaira Pro provides great portability.
You can easily swap between devices. You can quickly switch from your Xbox to your cell.
It offers you a detachable mic and RGB lighting.
Connectivity:
The headset runs on the latest version of Bluetooth 5.0.
Price:
Razer Kaira Pro was released in November 2020.
You can buy this product by paying approximately $149 which supports both the Xbox wireless connection and Bluetooth.
Overall, Razer Kaira Pro is a good buy in this price range. However, here are a few reasons to consider when you are planning to invest in this product.
It's a Green Signal From Us…
If you are looking for a comfortable headset for Xbox Series X
If you want a headset that comes with an excellent microphone.
It's a Red Signal From Us...
You should not buy this headset if you are searching for background sound or exact location cues.
Do not buy this product if you are looking for a wired headset or connecting to another system.
Conclusion:
Razer Kaisa Pro is a good product. It has attracted design, tough built, smart look along with various advanced features. Also, it is available at an attractive price. All these things make it a worth buying device.