Some humans are highly engaged in developing OpenAI ChatGPT & others AI. At the same time, other human beings are extremely worried about losing their jobs. So, what is the future?
Introduction: ChatGPT & Its Impact On Jobs
In recent times, the world has been in awe of OpenAI's invention of ChatGPT, a language processing tool that has the potential to replace human intelligence in certain tasks.
While some have expressed concerns about its impact on jobs, others have downplayed its influence. NR Narayana Murthy, the founder of Infosys, belongs to the latter group.
Infosys Founder Admires OpenAI ChatGPT & Its Potential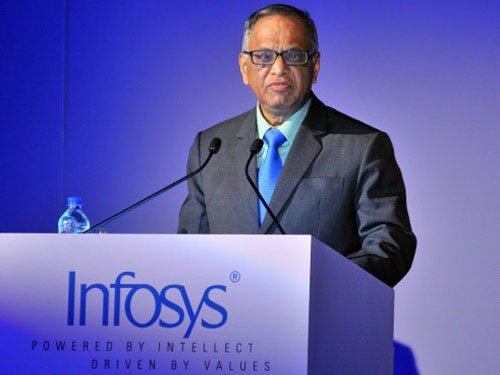 In a recent interview with CNBC, Infosys founder NR Narayana Murthy expressed his admiration for ChatGPT and similar technology.
He opined that ChatGPT is an excellent addition to knowledge generation and certain tasks, such as writing an essay.
He also noted that ChatGPT is available to those who want to use it and can produce better quality work.
Read Also:
Can the Indian version of ChatGPT Revolutionize AI With Cultural Sensitivity?
AutoGPT: An AI That Can Upgrade Itself.
Human Intelligence To Use ChatGPT
However, Murthy also emphasized that human intelligence will still matter in the grand scheme of things.
He asserted that the output from ChatGPT will serve as the base, and then humans will add their own differentiation, smartness, and tweaking to create a more refined result.
According to him, only intelligent people will be able to achieve the desired outcome, while the lazy ones will fail.
ChatGPT: An Instrument Or Replacement
Murthy also stated that he is not worried about ChatGPT, as it is only an "instrument" that will help humans produce better quality work, but not replace them.
He believes the human mind is the most powerful machine and nothing can beat it. Murthy's views align with the belief that humans should not feel too threatened by the advancements in AI technology.
AI Race & Its Impact On Employment
The AI race has been heating up, with companies like Microsoft and Google investing heavily in the development and implementation of ChatGPT-like technology.
However, according to Murthy, humans need not worry about losing their jobs to ChatGPT, as the tool is merely an aid to help them produce better quality work.
Conclusion: The Perspective On ChatGPT & AI
Narayana Murthy, the founder of Infosys, is optimistic about the potential of ChatGPT and similar technology.
He believes that it will help humans produce better quality work and should not be seen as a threat to jobs.
Murthy's views provide a fresh perspective on the ongoing debate surrounding the impact of AI technology on employment.
How do you feel about the impact of ChatGPT & other AI technology on human jobs? Feel free to share in the comments!
To stay up-to-date with the latest technology updates, follow us on Instagram, Facebook & Twitter, or join our Telegram Group.