Nothing Ear 1 Earbuds is a new presentation of UK-based tech company Nothing Technology.
The company has been established by Carl Pei, the former co-founder of renowned tech company OnePlus.
The goal of Carl Pei's Nothing Technology is to provide its customers with the best technology at a reasonable price.
The stated goal of the company is to remove barriers between people and technology.
These are the first earbuds from Nothing Technology. But since Carl Pei already has vast experience with OnePlus, his company benefits from them. Therefore, the company has made a successful attempt to make a good device in the first place itself.
Let's go through the specifications of the earbuds.
Nothing Ear 1 Earbud: Specifications
I often suggest that at the time of buying the earbuds you should mainly look at the following specifications.
Design
Drivers Size
Active Noise Cancellation
Battery Power
Water and sweat resistance power
Other advanced features
Now let us test these earbuds by looking at the above features.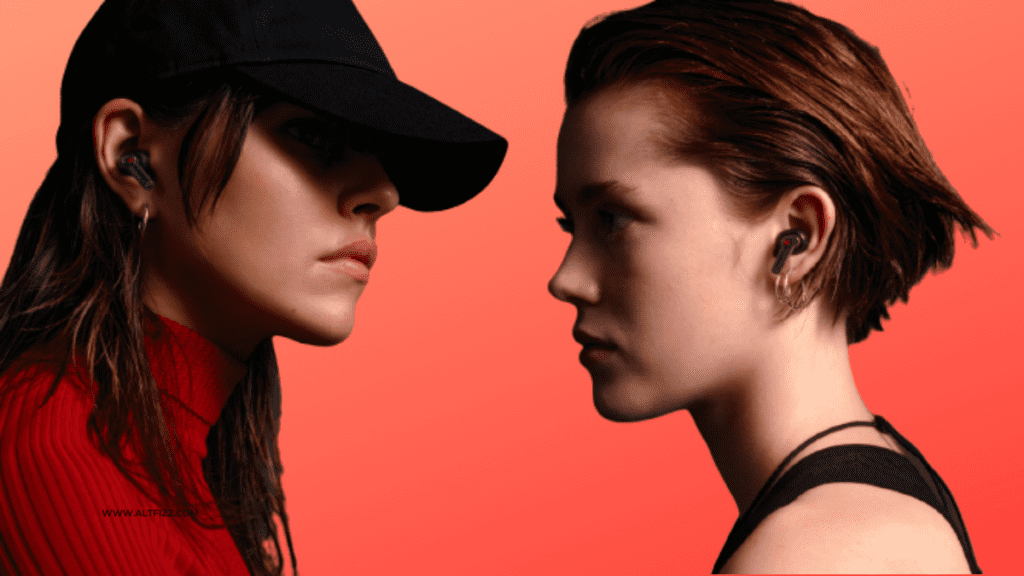 Read Also:
OnePlus Buds Z2 Noise Cancellation TWS
Design:
When you buy a device, you want it to have a good design, it should be beautiful to look at.
In terms of design, the Nothing Ear 1 seems to compete with the Airpods. In fact, they look exactly like Airpods.
These are beautiful to look at.
Now if we talk about fittings, then they are convenient to wear.
In the case of earbuds, their size is also a considerable issue. Actually, many times the size of the earbuds do not suit the ears of the user. In such a situation, wearing them feels painful.
Of course, Nothing Ear 1 has taken this issue into consideration. Hence three sets of liquid silicone ear tips have also been provided with the earbuds. These are very comfortable to wear.
Users can choose the ear tips of the most suitable size for themselves.
The very lightweight earbuds at 4.7 gm, their pressure-relieving vents, and liquid silicone ear tips make them very comfortable to wear.
Drivers Size:
Drivers are the main components of an audio device. These are drivers that convert the electric current into sound. Thus drivers are the primary component that is responsible for generating the sound.
The larger drivers are able to generate a greater amount of sound.
Generally, the size of drivers in audio devices varies from 6mm to 12mm.
If we talk about the Nothing Ear 1 Earbuds, they have speaker drivers of 11.6mm. It is a good size.
Of course, the drivers are large enough to deliver an adequate amount of sound.
That's why the sound quality of the earbuds is good.
Their bass, mid and treble performance is well.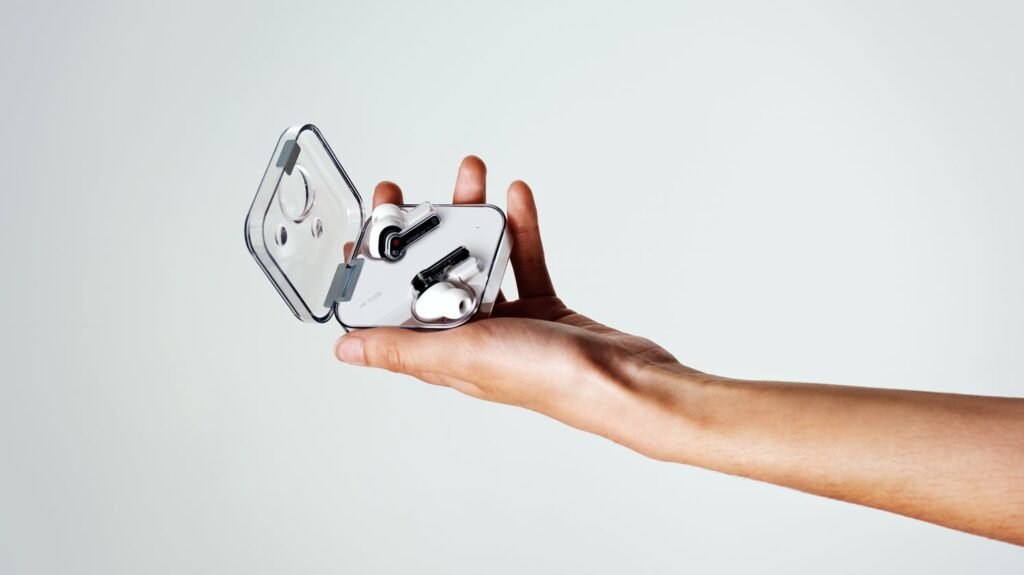 Active Noise Cancellation:
When you are making calls or listening to music if unwanted extraneous noise bothers you, you want to get rid of this noise by any means.
That's why nowadays quality earbuds are coming with active noise cancellation technology.
In this technology, extra microphones are fitted in earbuds that recognize the frequency of the sound of ambient noise and generate the sound of equal frequency.
Thus most of the ambient noise is canceled out before it enters your ears.
Now it depends on the quality of the microphones provided in the earbuds and how much ambient noise-canceling capability they have.
Talking about Nothing Ear 1, it is equipped with an active noise cancellation feature.
In my opinion, their active noise cancellation capability is largely satisfactory.
Battery Backup:
Battery backup is of great importance in the case of battery-operated devices.
Nothing Ear 1's battery is capable of giving 5 hours of backup.
Since the earbuds also get charged from their case, there is a system of charging from the case in Nothing Ear 1 as well.
If these earbuds are also charged from the case, then their total battery backup is 34 hours.
Of course, this would be called a very good backup.
Water and sweat resistance power:
Nowadays the craze for earbuds has increased a lot. Users want to wear them most of the time. They wear them during jogging or even during gym work out.
Because of this, there is a possibility of the earbuds getting drenched in sweat and getting spoiled. Sometimes there is also the possibility of getting wet in water.
Keeping this problem in mind, all the big brands are nowadays offering earbuds with water and sweat resistance features.
Nothing Ear 1 has an IPX4 rating.
I think it has a good rating in this price range i.e. the water and sweat resistance power of these earbuds is quite good.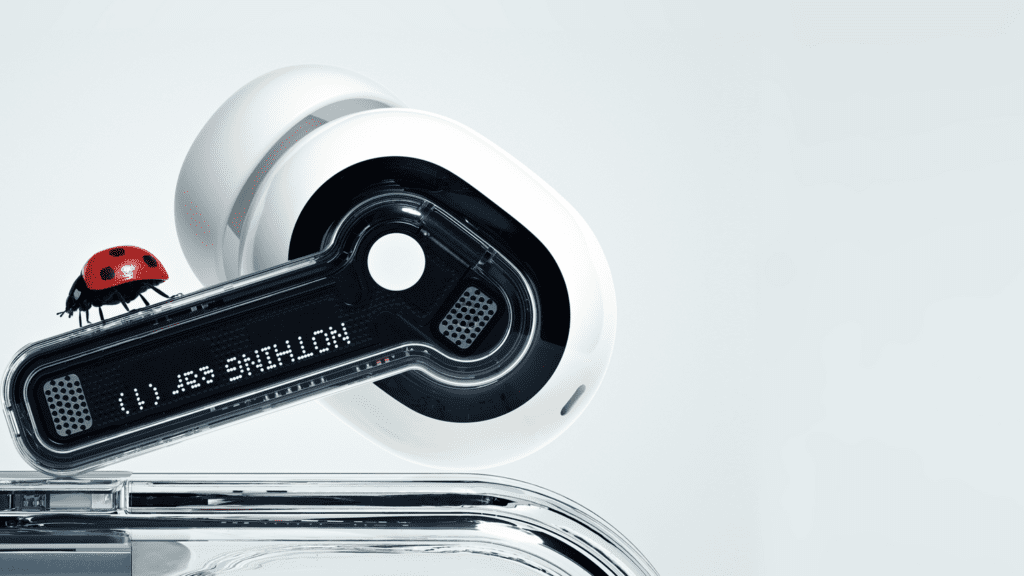 Other advanced features:
Ear detection feature:
If you want to pause music or video, all you have to do is take the earbud out of the ear. When you want to play them again, put the earbud back in the ear. And the play will start again.
Pair and play feature:
The earbuds are able to pair with Google Fast Pair compatible devices.
Eco friendly:
Nothing Technology says that its earbuds are eco-friendly as well. The company claims that it has worked towards carbon neutrality. Not only this, but the company has also availed the benefit of carbon credits.
Of course, this is admirable.
Price:
Conclusion:
Even though these earbuds are the first earbuds made by the company, they are great. After all, every company has to start somewhere. The company's effort to make a good device has been successful. The 11.6mm dynamic drivers, active noise cancellation system, and comfortable design make the earbuds praiseworthy.
The company has also taken care of carbon neutrality during the manufacture of earbuds, this shows its good thinking.
Overall Nothing Ear 1 Earbuds are worth buying in this price range.