HMD global is soon going to launch Nokia X71, which is a reinvented version of Nokia 6.2. The Finnish multinational company is planning to launch it an event which is to happen in India and Italy on 6th June.
While it is confirmed that Nokia will launch Nokia 6.2 in Italy, it is yet under speculation whether the company will only opt for Nokia 9 Pure View and Nokia 1 plus or also include Nokia 6.2 aka NokiaX71.
With the launch of Nokia 6.2, the company has entered into the market of the phone with punch hole camera. Other features of this new Nokia phone are premium glass design, good looking hardware, the processor of Snapdragon 660, a clear update from last HMD 6 series phone.
Features of Nokia X71 aka Nokia 6.2
Along with sturdy metal hardware, another feature that sets it apart from end to end display is that unlike Samsung, it will be notch less placing camera on the top left the corner.
Going on with further expectations in design and features, this phone may include a Triple Camera with a Primary Camera of 48 MP. Another feature of the camera that we may expect to include is Night Mode, to make your low light photography easy and feasible.
Going into technical details such as a battery which is of 3500 mAh and processor paired with 6 GB of RAM. It is a storage of 128 GB which is expandable up to 256 GB, seems good on this front too. Nokia X71 is to have an Octa-core processor and powered by Android version 9 which is Android Pie.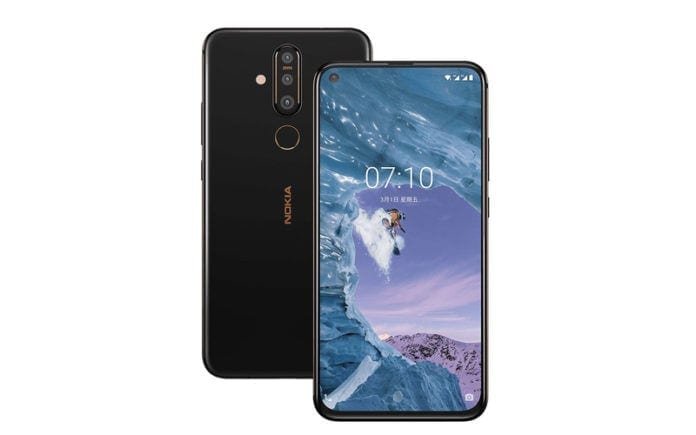 Price of Nokia X71
As the phone is expected to be reinvented version of Nokia 6.2 for markets outside, most of featured of Nokia X71 are expected to align with Nokia 6.2. Its price is rather supposed to be more competitive for the Indian market.
Though its counterpart Nokia 6.2 is little expensive from mobiles in India with the same features, it may have a lower price the same as around Nokia 6.1 that is around 16,999. With Nokia entering into punch hole camera display it may be worthy to see what it holds for us.
Conclusion
HMD global have already started teasing on social media about the upcoming launch event, which seems like a phone with a sleek design and sturdy body but it yet to see how it performs in the Indian market.