Noise ColorFit Pro 2 Oxy is a smartwatch presented by Noise, a well-known tech company.
Smartwatch is not just a time clock like an old-fashioned analog clock. It is a new age smartwatch that has made us smart.
As we know that smartwatches are connected to our smart mobile phones. With its support, we stay connected on social media and keep getting information. Through this call can be received, music can be enjoyed.
In fact, it acts as our personal assistant. It performs many functions that our smartphone does.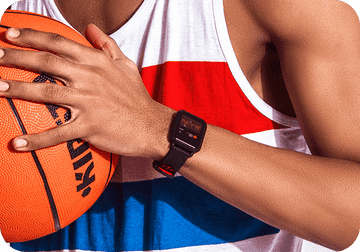 Read Also:
SmartWatch: Our Health Watchdog
However, a smartwatch does a lot of work. But most of those works are related to smartphones.
But smartwatches do a special job, that is to monitor our health.
This feature of theirs makes them different from smartphones.
Some of the main health monitoring features a good smartwatch can have are:
When you are jogging, it can tell you how much distance you have covered.
Being tied to the wrist, it not only stays in touch with your body but also keeps a hold on your pulse. It informs you about your pulse rate and heartbeats
It also monitors your sleep. That is, it tells you how long you have slept deeply. It helps to keep you stress-free.
It also informs you about the amount of oxygen in your blood.
Smartwatches keep giving you important information related to your health so that you do not do any carelessness in the matter of health.
After all, health is wealth.
Overall, it can be said that smartwatches are your all-time smart companion. They not only act as your personal assistant while connected to your smartphone but also take care of your health.
If you need a good smartwatch at a reasonable price, Noise ColorFit Pro 2 Oxy may be an option for you.
Let us look at the specifications of it.
Noise ColorFit Pro 2 Oxy Specification:
Display Size – 1.3"
Display Resolution – 240×240 pixels
Sensor – SpO2
Battery power – 210 mAh
Connectivity – 5.0v Bluetooth
Water-Resistant – 5ATM
Features:
Blood Oxygen Monitor:
Noise ColorFit Pro 2 Oxy has the SpO2 sensor. The sensor can successfully measure the oxygen level in blood. This is very important to observe the daily oxygen level. If it seems low, then it will carry the risk of any kind of virus attack.
The SpO2 detector or sensor has a LED light and double photo bodies on the posterior portion of the watch. The LED light helps to run through the surface and the blood veins. From the amount of light, the photo bodies easily evaluate the oxygen level.
Monitoring Heart Rate:
Maintaining the record of heart beat's rate is very important. And the people who are in sports or other heavy physical work. This watch is just perfect for you as it can deliver the heart rate measure 24×7 hours.
Monitoring Stress Level:
Stress is very bad for our health. Excessive stress can summon various diseases. And our mind becomes distracted by stress. To retain the report of your stress level with the aid of Noise ColorFit Pro 2 Oxy and stay relaxed.
Breathing Support:
Have you forgotten to take a long breath in a hurry and under pressure? Then take a breath in a smart habit with your Noise ColorFit Pro 2 Oxy watch. It has a reminder system of breathing.
Monitoring Sleep:
A sound sleep is very important for your health.
Noise ColorFit Pro 2 Oxy tells you how sound sleep you have taken.
Female Health:
For the female sportsperson, keeping the right record of the menstrual cycle is very much vital. Don't worry. This watch can also keep this record well for a female.
Endless Sports:
There is a vast option of sports. You can choose your favorite one. You can even depend on your watch too. It will pick out the favorable one for you. And set a proper routine for the exercise. So be relaxed.
Display:
The 13'3 inch wide display is enough to execute all reports. And it has a screen of 240×240 pixels. So you have no issue seeing anything on the screen. You can customize your style with the diverse colors of straps.
Battery:
If you are too busy and have no time to set your watch to be charged. Then Noise ColorFit Pro 2 Oxy is for you only.
It has 10-day long battery life. So your watch can run with you consistently. The capability of the battery is 210 mAh.
Water Resistant:
If you have to run in the rain or go swimming, your watch will support you because it can resist the water.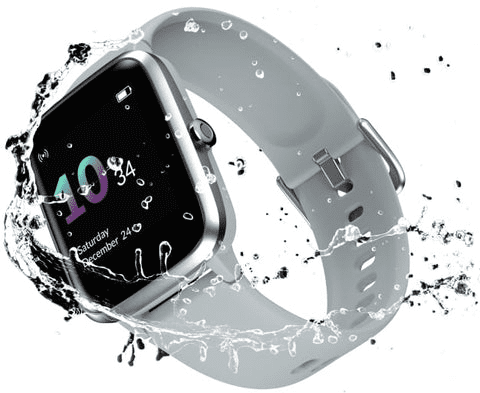 Connectivity:
Noise ColorFit Pro 2 Oxy has version 5.0 of Bluetooth support.
Compatibility with Android and iOS:
It doesn't matter whether you have an Android-supported smartphone or an iPhone.
Noise ColorFit Pro 2 Oxy is acceptable for both Android and iOS.
Conclusion:
Is Noise Colorfit Pro 2 Oxy Worth Buying?
It is reasonable for the price. It has more than 14 sports modes. It can count our steps, heart rate, oxygen level and also keep a record of female health.
Ultimately, we can say that it can be said to be a smartwatch worth buying considering its reasonable price along with various advanced features.
Noise ColorFit Pro 2 Oxy Price: