Noise is the company to provides super-competitive products and this is the newly launched Gurgaon-based brand. It has designed the best Noise ColorFit 2 fitness band that will help you keep your rhythm and your style.
Noise ColorFit 2 has a Bluetooth syncing feature along with a large 90mAh built-in Polymer Lithium-Ion battery that can be used for up to 7 days.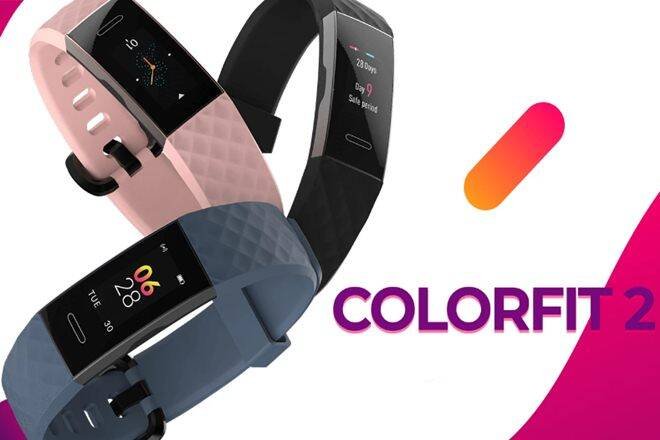 ---
---
Read Also
NOISE FIT FUSION: FEATURES & SPECIFICATIONS
Noise ColorFit 2 Full Specifications:
Display:
Noise ColorFit 2 Band provides a sleek design with beautiful 3D glass and an AMOLED color display.
Health:
It offers perfect workout tracking with full accuracy. It tracks your heart rate, calories burned and maintains a safe workout.
Smart Features:
It can feature Bluetooth v4.0 and is compatible with NoiseFit App for IOS iOS 8.0+ and Android 4.4+ phones only.
It band is very helpful to keep track of your notification alert like phone calls, normal texts, WhatsApp messages, among other alerts.
In addition to these, this band also has a stopwatch, alarm clock mode, target completion reminder, and low battery warning.
Colors Available:
This band is available in three stylish and understated colors, pink, blue, and black, it is easy to find the ColorFit 2 that fits your style.
Sports Mode:
Noise Fit 2 comes with 6 sports modes including a Rowing machine, jump rope, indoor cycling, yoga, and more.
Battery Life:
This Noise version of the fitness band has decent battery life. It is said to last for 7 days with typical usage on a single charge.
App:
This also favors improved sleep tracking.
The fitness tracker can also identify various problems such as irregular and sporadic sleep patterns and the users will also get suggestions on how to improve their kip time.
Later you can also get an intuitive overall score which you can check right from the GoNoise app.
You can also connect with Google Fit and track all your activities in one place.
Price:
---
---
Conclusion:
Noise ColorFit 2 is built for your best of your choice of an active lifestyle.
It is truly the ultimate fitness tracker that is ready to perfectly fit into your pockets at such an affordable price and take your comfort and style to a new level.