Mercedes Benz presents a powerful luxury-class electric car – Mercedes Benz EQS.
If you are planning to buy a high-performing luxury electric car Mercedes Benz EQS may be a good option for you.
In this article, we will provide you with all the information in detail about this car.
Mercedes Benz has always been a brand that is synonymous with luxury, class, and innovation.
Mercedes Benz is a German multinational corporation that produces luxury vehicles. The company is headquartered in Stuttgart, and it is a subsidiary of Daimler AG.
They have just announced their newest electric car, the EQS from its Mercedes-EQ segment, and it is sure to impress even the most discerning of drivers.
Mercedes Benz EQS Highlights:
This amazing new vehicle is sleek, stylish, and perfect for anyone who wants to make a statement on the road. But what's even more impressive about this car is its performance.
The EQS can go from 0 to 60 mph in just 4.5 seconds, making it one of the fastest electric cars on the market today. Keep reading to learn more about the Mercedes Benz EQS.
First, let us know about the EQ Segment of Mercedes Benz.
Read Also:
Ford Mustang Mach E: Smart and Luxurious Electric Car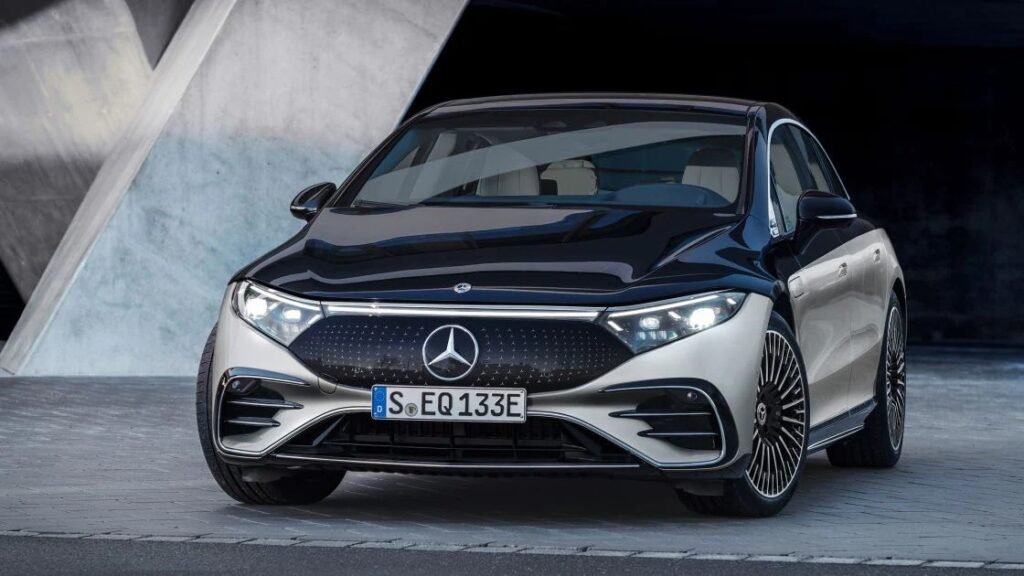 What is the EQ Segment of Mercedes Benz?
Mercedes Benz EQ is the name of Mercedes Benz's electric vehicle segment.
The first Mercedes Benz EQ vehicle was launched in 2019, and the range now includes the EQC SUV, the EQV van, and the EQS sedan.
All Mercedes Benz EQ vehicles are powered by lithium-ion batteries and have a range of over 200 miles.
Mercedes Benz is committed to electrification, and it plans to launch 10 new EQ models by 2025.
The company is also working on autonomous driving technology, and all EQ vehicles will be equipped with semi-autonomous features by 2022.
Mercedes Benz EQS Models:
Mercedes Benz EQS models are the first all-electric luxury sedans from the German automaker. The EQS range includes the EQS 450+ and the EQS 580 4MATIC, both of which are powered by electricity.
The EQS 450+ has a maximum power output of 245 kW, while the EQS 580 4MATIC produces 385 kW. Both models have a range of up to 700 km on a single charge.
The EQS 450+ is capable of reaching 100 km/h in 6.2 seconds, while the EQS 580 4MATIC can do so in 4.3 seconds.
Both models come with standard features such as LED headlights, 19-inch alloy wheels, and a leather interior.
Optional features include a panoramic sunroof, massaging seats, and a Burmester sound system. Mercedes Benz is currently taking orders for the EQS 450+ and the EQS 580 4MATIC, with delivery expected to begin in late 2021.
Mercedes Benz EQS Design:
The EQS is Mercedes-Benz's first all-electric luxury sedan, and it's a looker. The design is based on the Vision EQS concept, and it's quite sleek and futuristic.
The production version has a few more curves and angles than the concept, but it's still one of the most aerodynamic cars on the market.
It has a drag coefficient of just 0.20, which is impressive for a vehicle of its size. The car has a long wheelbase and short overhangs, which gives it a sporty yet elegant look.
The 19-inch AMG wheels are another nice touch. Overall, the EQS is a very good-looking car, and it's sure to turn heads when it hits the road.
Mercedes Benz EQS Batteries:
Mercedes EQS batteries are high-performance, long-range batteries that power the latest generation of Mercedes vehicles.
The EQS is available with two different battery options: a 385 kW battery that offers a range of up to 560 km, and a 770 km range with 4MATIC.
The EQS batteries are designed to offer optimal performance in all weather conditions and can be recharged quickly and easily using either standard or fast-charging stations.
With a comprehensive network of charging stations now available across Europe, it is easy to keep your EQS battery topped up and ready to go. Whether you are looking for everyday efficiency or weekend adventures, the Mercedes EQS has the power and range to get you there.
Intelligent Charging:
Looking for a fast, convenient way to charge your Mercedes Benz EQS?
Look no further than our DC fast-charging stations! With our 500 amp charging stations, you can get your EQS charged up in no time – perfect for those long trips.
And if you're worried about range, our stations can give you up to 300 kilometers of charge in just 15 minutes – more than enough to get you where you need to go.
Plus, our intelligent charging programs make sure that your EQS is always charged efficiently, so you can keep moving without worry.
So come and experience the future of electric vehicle charging – with our Mercedes Benz EQS charging stations.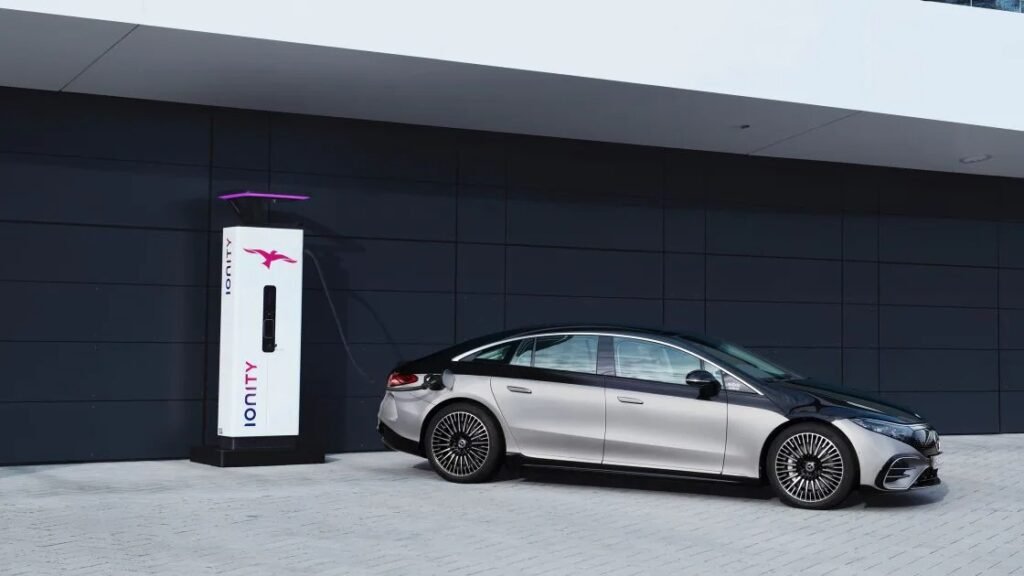 The Mercedes-Benz EQS is a state-of-the-art electric vehicle that offers the ultimate in luxury and performance.
With its advanced navigation system, the EQS can plan the quickest and most convenient route to your destination, taking into account traffic conditions and charging stops.
The new visualization feature in the MBUX infotainment system shows you at a glance whether there's enough battery power to get back to your starting point without recharging.
And if you need to recharge, the EQS will automatically suggest the best-charging stations along your route, taking into account cost and convenience.
So whether you're driving across town or across the country, the Mercedes-Benz EQS has you covered.
MBUX Hyperscreen:
The Mercedes Benz EQS is a work of art. From the MBUX Hyperscreen to the 12.3-inch OLED display, this car is packed with amazing features.
The three screens under the cover glass give the driver and front passenger their own display and control area.
The entertainment functions are only available while the car is being driven, but they are automatically dimmed if the camera detects that the driver is looking at the front passenger display.
This car is sure to turn heads and make driving a breeze.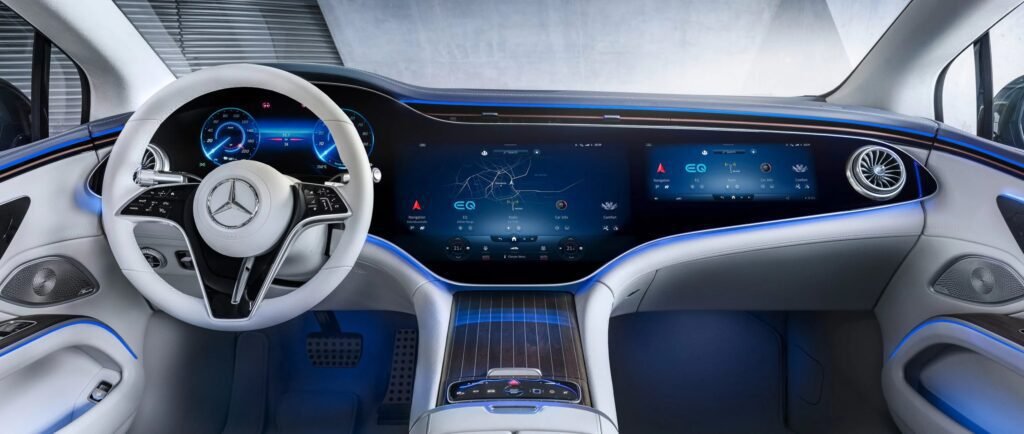 Black Panel Radiator Grille:
The EQS front is combined into a Black Panel unit, with innovative headlights connected by a light band.
The deep black radiator grille gives the car an exclusive look that can be enhanced even further with the optional three-dimensional star pattern.
This beautiful car also features the AMG Line Exterior or Electric Art Exterior as an added bonus.
With its design picking up on the original star of the Daimler-Motoren Gesellschaft, this car is sure to turn heads everywhere it goes.
350 sensors:
The new Mercedes Benz EQS is an exceptionally intelligent vehicle, with up to 350 sensors that record a wealth of information.
These include distances, speeds, accelerations, lighting conditions, precipitation, and temperature. The EQS can also learn and expand its capabilities thanks to artificial intelligence (AI).
This makes it one of the most advanced and sophisticated vehicles on the market today. If you're looking for a luxury vehicle with all the bells and whistles, the EQS is a perfect choice.
Rear-Axle Steering
Discover the new Mercedes Benz EQS, a car that combines luxury, performance, and cutting-edge technology.
The standard rear-axle steering contributes to the handy and dynamic feel of the EQS, and with the optional rear-axle steering with a steering angle of up to ten degrees, you can enjoy a 10.9-meter turning circle – making maneuvering in tight spaces a breeze.
The driving mode menu in the central display shows the respective rear-axle angles and trajectories, so you can always be in control.
With so many advanced features, the Mercedes Benz EQS is the perfect car for anyone who wants the best of everything. Come experience the future of automotive luxury today.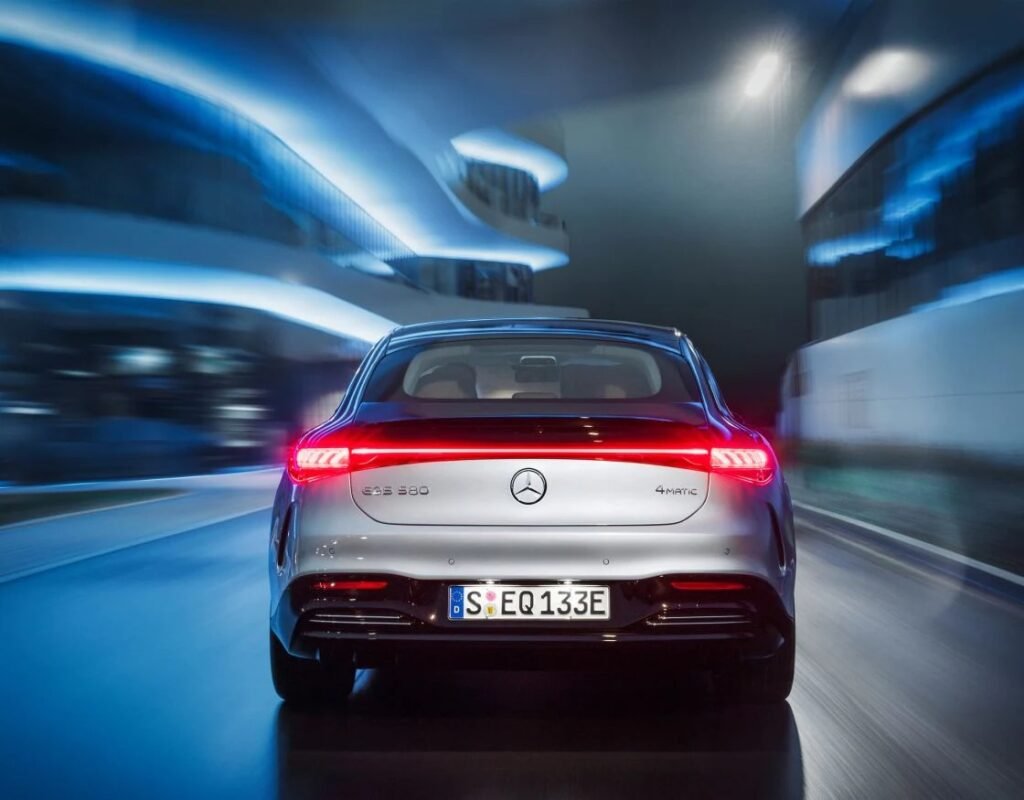 Why should you consider Mercedes Benz EQS?
Electric cars are been promoted a lot in the last few years. Many reasons account for this.
For example, reducing dependence on fossil fuels.
Protection of the environment. And reducing ongoing and maintenance costs, etc.
But, buyers have usually some hesitations regarding electric cars. For example, electric cars are not able to cover long distances after a single charge. Or their pick up is less than that of oil-powered vehicles.
In view of the above, Mercedes Benz EQS is ready to tackle these challenges. It is capable of covering a distance of up to 750+ km on a single charge.
Apart from this, its pick up is also very high. It can accelerate from 0 to 60 km in just 4.5 seconds.
Mercedes Benz EQS is of course a powerful electric car.
It is ready to compete with Tesla cars. Mercedes is a very reputed brand in the automobile world. Anyway, Germans are seen with great respect in the matter of automobile technology all over the world.
In view of, all the above you can consider this car.
Conclusion
In view of the prestigious brand name of Mercedes and plenty of specifications of EQS like Intelligent Charging, Long Distance Coverage, High Pickup, Intelligent energy recovery, Luxury Interior, etc. you can go with this car.