Latest Telegram Update: Telegram is always 5 steps ahead of WhatsApp, in terms of features. Now the chatting platform added 10 more exclusive & interactive updates for its users.
The popular messaging platform Telegram previously released a Telegram upgrade with No SIM registration, auto-deleting all chats, Topics 2.0, and many other features.
Again Telegram has been updated with 9 more advanced features including Spoiler Formatting, Profile Pictures, Hiding Group Members & more. These latest features were announced on the official Telegram blog, this Friday.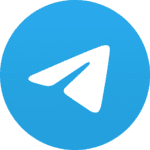 9 Latest Telegram update including spoiler formatting feature
Here, we'll go through in greater detail the additional features that this version of the messaging service introduces.
Spoiler Formatting Feature (Hidden Media)
Now, you can add a shimmering overlay to images and videos to blur the media. It only takes one tap to bring up the image for viewing.
This feature is now in addition to spoiler formatting, which conceals text in messages. Telegram currently supports spoiler formatting to hide any text in chat messages.
Read also: WhatsApp Multiple Chats on Desktop Version
Zero Storage Usage
You can remove files and media from your phone's storage and download them again from the Telegram cloud at any time.
Users can limit the cache size or have unwanted items automatically erased after a set period of time.
The Media, Files, and Music tabs let you rapidly eliminate the largest items while the new pie charts help you see what's using up space.
New Drawing & Text Tools
Telegram's media editor has been completely redesigned. Sensitive data will be censored using a new blur tool.
Users can also adjust the font, size, and backdrop of text, and they have access to five highly precise color selection options.
The new blur tool, five exact color tools, including Eyedropper, and the ability to mask photobombers or sensitive data.
Everyone has the ability to add animated emoticons to text.
Tap "+" to add squares, circles, arrows, stars, and speech bubbles.
You can also paint and erase on the surface by selecting it.
Profile Pictures for Contacts
While modifying your contacts, you can set a photo for them; however, only you will be able to view this one on their profile. The other person can set the picture to their profile by clicking twice.
Public Profile Pictures
If a user grants permission, only specific contacts can see their profile image. The user may in this instance set a public image for all others.
If you only allow specific persons to see your profile images, users can set a public picture for everyone else.
With this update, you may also completely hide your profile image by setting the visibility to "Nobody" and adding certain people or groups as exclusions.
Hiding Group Members
You can hide your Telegram group members if you have a group that has more than 100 members. With this new feature, only the admin can know the existence of a member, even if s/he isn't active in the group. Other people can't see the list of members.
New Progress Animations
With the latest update, when you jump to a distant reply in a particular chat or you reach another page, you will get to see smoother new animations.
New Animated & Interactive Emoji
The app now features new animations, animated emojis, and interactive emojis from Telegram. Telegram developers have provided 10 packs of original animated emojis as a treat for Premium users.
The following new interactive emojis are also included in this update: In any 1-on-1 chat, send a single new emoji (🎅🎄☃️💅🗿🆒🤪) and then click on it. Now you can use any of these emojis as reactions.
Topics for All Groups
Telegram's new update will allow Topics for all groups, regardless of the number of members, so that everyone will get a new way to organize chats or conversations.
How Can You Access Telegram's 9 Features?
These 9 latest Telegram features are now available in the updated version, which is already available to users globally. These updates make the latest version of Telegram more fascinating for Android v9.3.0.