If you are searching for an awesome Bluetooth speaker, JBL Flip 5 is, of course, for you.
JBL has made a good image in the audio market because it is known for providing quality products at a genuine price. JBL 5 is a presentation of JBL which has almost all the features that are required in a quality Bluetooth speaker.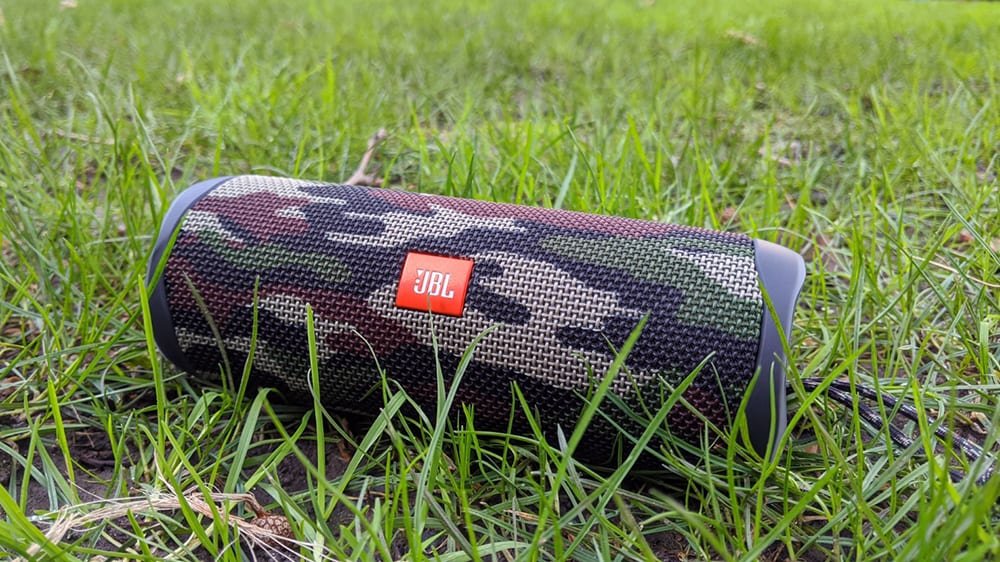 Read Also:
Best Bluetooth Speakers Under 10000
Features of JBL Flip 5:
It has 12 hrs capacity to play the maximum number of music.
Its output power is 20W RMS.
Has weight is 0.54 kg.
Its dimensions are 18.1×6.9×7.4.
It is supportable to the 4.2 blue tooth version.
It's capable of a battery of 4,800 mAh.
It takes 2.5 hours to be completely charged.
Has an automated power-off technique.
It is waterproof.
The warranty duration is 1 year, given with it.
The Missing Features:
It is not accessible to connect 3.5mm audio cable input.
Has no speakerphone.
It has no voice assistant integration.
It can't receive phone calls.
Some Qualities of JBL Flip 5:
Sounds:
Are you in confusion about how this little sound system will succeed your party? Don't worry. This JBL File 5 is able to produce a loud compact sound to rock your party.
It has party-boost compatible speakers. Whatever the season is, you can enjoy the blazing bass of the speaker. even, the heavy sound of rain can't suppress the high-quality sound of this JBL.
12 hours of playtime:
Don't ignore the small size of this JBL File 5. It can provide you with the amusement of music for 12 hours continuously.
Waterproof Design:
Why are you keeping departing yourself from a pool party? You may feel that at a pool party you are going to miss your favorite music. Then you are wrong. JBL Flip 5 is IPX7 waterproof. So water never damages this music system. It is perfectly made for outdoor entertaining and parties.
Party-boost system:
Fortunately, this JBL has a party-boost system. What is it? The Party-boost system is a wonderful technique where two party-boost JBL speakers are connected together for a stereotyped sound.
Connectivity:
JBL Flip 5 is a wireless sound system. So only through Bluetooth, it can be engaged with your smartphone or computer.
Variations of Colour:
In matters of colors, JBL Flip 5 is rich enough. It is available in 11 different color shades. So just choose your preferable one and rock the party.
Durability:
JBL Flip 5 is a reliable gadget. It is made with robust, lasting materials and rugged rubbers. If you prefer to hold up it in your hands, you can easily do it.
JBL Flip 5 Price:
What Are Available in the Box?
One JBL Flip 5.
One C-type USB cable.
One rapid start guide.
One safety sheet.
One warranty card.