JBL Flip 4 – Compact, Waterproof, & Life-Friendly Speaker
Snippet: Are you a person who enjoys music on the go? Are you looking for a portable and great-sounding speaker that delivers a high-quality bass base? If yes, this blog is for you.
When you get more than what you pay for, how would you feel? That feeling is fantastic.
Right? Of course, that's how you feel when you buy JBL Flip 4 Bluetooth speaker.
This speaker is small, robust, portable, waterproof, and affordable. It lets you enjoy powerful stereo sound. You can even enjoy music with its voice assistant feature.
Let's check out some of its good and bad features to get a quick overview of this product.
---
---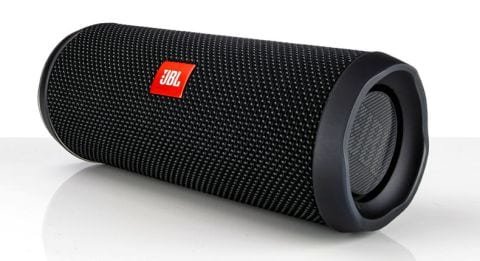 | | |
| --- | --- |
| Pros | Cons |
| It delivers impressive voice clarity | Basic look |
| Completely waterproof | No exciting color options |
| Well-built and well-designed | Bulkier |
| It lets you enjoy sweet, warm audio | Slightly more expensive than its competitor |
| You can do a multi-speaker setup | At max volume, you will get a battery life of 4 hours. |
Read Also
Best 6 Amazon Alexa Echo Smart Speakers 2021
Key Features:
It is a next-gen flip series that provides you with excellent sound performance.
JBL Flip 4 is a genuinely portable Bluetooth speaker that lets you enjoy powerful stereo sound in any setup. With it, you will get to enjoy immersive audio quality.
With JBL connect+ feature, this speaker can link more than 100 connected devices at a time.
The speaker supports wireless Bluetooth streaming.
It comes with an in-built 3000mAh rechargeable Li-ion battery. With a single recharge, this device will let you play nonstop music.
JBL Flip 4 supports IPX7 waterproof. It means this device is fully waterproof and dustproof.
The speaker looks bulky, but it's light in weight. It weighs around 515 grams.
JBL Flip 4 is sturdy as it is made from superior durable fabric.
Design & Build Quality:
This speaker's design is similar to the previous versions by JBL. There is no major design change as its cylindrical in shape. You will even notice its exposed radiators.
It is strong enough. If by mistake, you drop it, you will not experience any sound quality issues.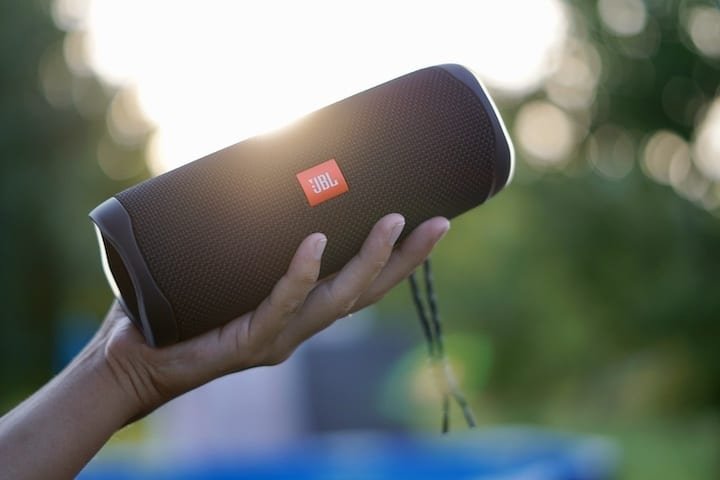 Sound Quality:
In this speaker, you will experience amazing sound quality with bass effects.
Its low and mid-range are quite good. When you play music in this range, you will not feel any distortion. When you play music in the high range, you might experience a slight distortion.
However, the 360-degree sound performance is lacking in this product.
Battery Life:
When the speaker is fully charged, it gives you 12 hours of battery backup.
If you play music on max volume, then you will get a battery life of 4 hours.
Water-Resistant:
For a water-resistant system, JBL Flip 4 has an IPX7 rating that provides it strong security from water and dust.
Price:
---
---
Epilogue:
In a nutshell, JBL Flip 4 speaker is a versatile speaker that offers incredible sound performance and great features. It is light in weight and compact. So, you can easily pack it into your bag and carry it wherever you go.
Its waterproof build and durable design make it the overall best Bluetooth speaker for under $100.
In short, if you are searching for the best Bluetooth speaker for your next adventure, then JBL Flip 4 is the perfect pick for you.