Apple is going to launch its two exclusive gadgets, iPad Mini in late 2023 or early 2024 and iPhone Fold by 2025.
The gadgets have started buzzing on the internet even before their launch.
iPad Mini 2024: Apple To Integrate A New Processor
Apple is aspiring to introduce a brand-new version of the iPad Mini with a new chip.
The new chip that Apple is allegedly developing for the iPad Mini will be its key selling point, according to renowned analyst Ming-Chi Kuo.
Although Kuo hasn't specified the CPU, it is possible that the iPad Mini may use either an M-series chipset or a version of the A16 that presently operates the iPhone 14 Pro series.
Exclusive Features of iPad Mini
Apple revamped the iPad Mini near the end of 2021, giving it a fresh look for the first time since its introduction in 2012.
If you're looking for an Apple tablet that is bigger than the iPhone but smaller than the standard 10th Gen iPad, the tablet with an 8.3-inch screen is a decent alternative.
The iPad Mini in 2021 has a USB-C port, a 5G connection, and an A15 Bionic CPU.
It also is available in a variety of bizarre color options, which Apple might include in the upcoming iPad Mini model.
Read Also –
Potential Launch Date of iPad Mini
Expert Ming-Chi Kuo predicts that the iPad mini won't be released until the end of 2023 or maybe the first half of 2024.
The analyst's most recent forecast claimed that the iPad Mini maker is developing a new model but may not make any design changes.
There isn't much information known on the iPad Mini that Apple might release next year, but if Kuo's claims are right, we will see more about this tablet soon.
iPhone Fold: Apple's Foldable Smartphone
Apple has been developing a device (which will be integrated) with a foldable display for a while. There have been many rumors about the product over the years.
Apple never makes any clear announcements regarding its upcoming launches, but its suppliers and insiders frequently let users know what they can expect.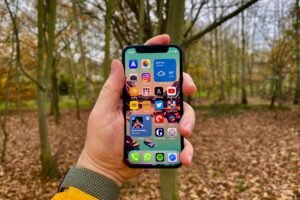 Upcoming Features of iPhone Fold
The speculation suggests that the foldable iPhone would be very similar to an iPad mini-sized device although the actual design is unknown.
Apple is reportedly testing both of the formats for its upcoming first foldable smartphone, according to Apple Insider.
Potential Launch Date of iPhone Fold
It was revealed last month that the heavier design of contemporary folding phones is incompatible with Apple's design philosophy.
Apple has tested advanced display technology and intricate hinges for the foldable tablet, as per the patent applications the company has filed.
Apple was expected to start experimenting with foldable technology shortly, according to industry analyst group CCS Insight's prediction in October.
Until now, there is limited information known about the foldable Apple iPhone. However, the Apple iPhone Fold may be available by 2025, according to a recent article by The Elec.
I tried my best to share all the available information about the Apple iPad Mini as well as iPhone Fold.
If the market gets some more news, I will definitely update this site. So stay in touch, and see you soon!