Snippet – Are you searching for the best folding smartphone with a first-rate camera, stunning displays, and superfast charging? Then, Huawei Mate X2 is the perfect pick for you. Read on for a comprehensive review of this phone.
The Huwaei Mate X2 – Specifications:
An all-dancing and all-singing foldable phone from Huawei that has the best camera and display quality to date. In simple words, the Huawei Mate X2 is the marriage of gorgeous hardware with laden software.
If you are in a rush, here is a brief review of this product.
This Huawei Mate X2 is the perfect phone with a fantastic design and screen. If you look at its hardware side, then you will see that Huawei has knocked it out of the park with its foldable and top-quality camera factor.
When it comes to the downside of this phone – it can exclusively be imported only from China. It does not support Google apps and services.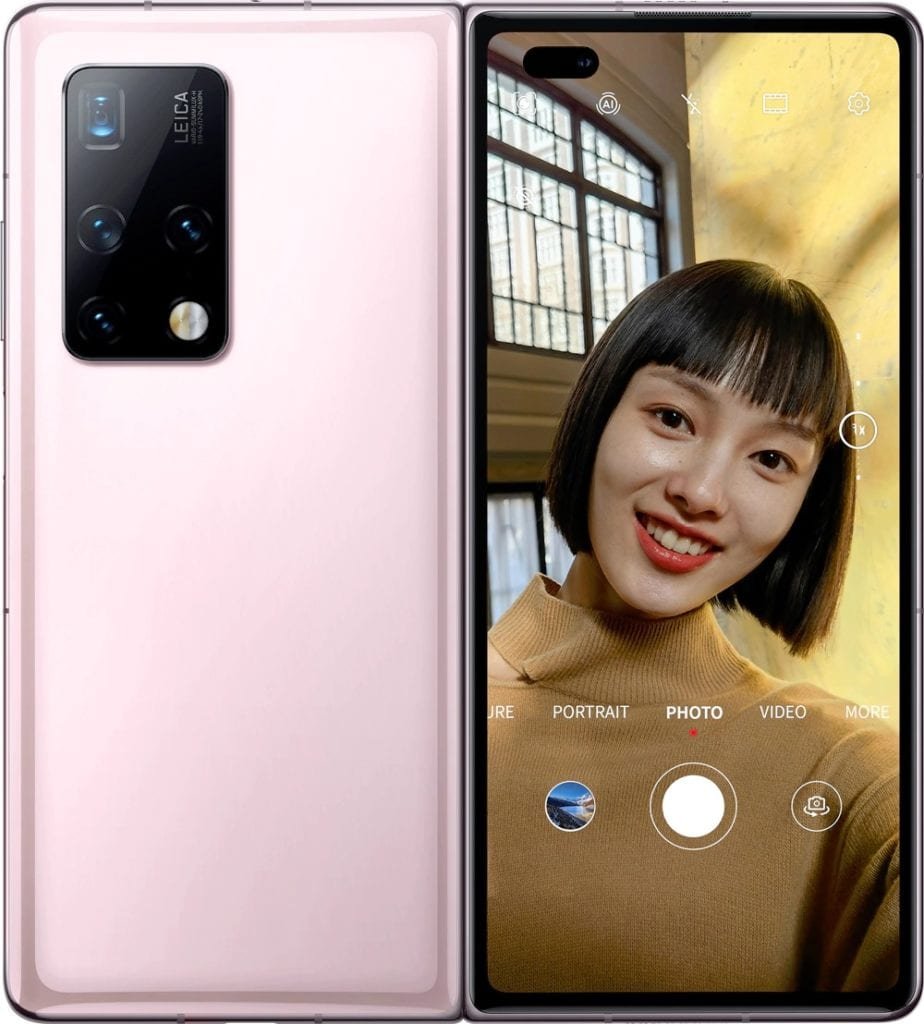 Let's check out some of its pros and cons quickly. So, you can decide quickly.
| | |
| --- | --- |
| Pros | Cons |
| Impressive foldable phone | No Google Support |
| One of the best camera phone | Expensive |
| Outstanding display quality | No Water-Resistance |
| Good battery life | No Wireless Charging |
Read Also
Huawei P40 Pro Plus: Premium Phone with 50MP Camera
Huawei P40 Pro: Powerful Quad Camera & Attractive Features
Let's brief you about this phone's important features.
Display & Design:
This phone features two displays.
A 6.5-inch outer display – it features a 2700 * 1160 resolution
An 8-inch folding display – 2480 * 2200 resolution
When you see this phone, its outer screen is just like other standard smartphones. As its size is quite familiar, users can quickly check files on the move.
Its real magic is this phone's inner folding display which assures the phone will not get damaged when you fold its exterior.
Overall, this phone is thicker than most other smartphones. However, it would be best to cover this phone with a case for a bit of grip, safety, and a kickstand.
Camera:
The phone includes a total of six cameras on the phone.
Two traditional selfie configuration
Four cameras on the rear of the device
The cameras are of the Lecial brand. The primary camera lens of this phone is 50 MP.
A 16 MP ultrawide lens
A 12 MP lens with 3x optical zoom
An 8 MP lens with 10x optical zoom
Battery & Charging:
The phone comes with a 4500 mAh battery that will last for an entire day. When it comes to charging this phone, you need to wired charge it, which is maxes out at 55W over USB-C.
About this phone's downside, there is no support for wireless charging on this phone.
Now, let us speedily get a summary of the specification of Huawei's Mate X2.
| | |
| --- | --- |
| Software | EMUI 11 on AOSP version of Android 10 |
| RAM | 8 GB |
| Storage | 256/512 GB, NM card expansion |
| Sensors | Fingerprint, gravity, compass, laser, color temperature, ambient light, infrared, hall, |
| Dimensions | Open – 161.8 mm * 145.8 mm * 4.4 mm ~ 8.2 mmClosed – 161.8 mm * 74.6 mm * 13.6 mm ~ 14.7 mm |
| Weight | 295 grams |
| Colors | Crystal Blue, Crystal Pink, White, and Black |
Concluding Remarks:
In summary, the Mate X2 is the perfect foldable smartphone for the western market. It is crystal clear that importing this phone will cost you a lot on top of this phone's excessive price if you are outside China.
And, after doing all these, you will not be able to 50% of your apps, which means half of the apps.
If you do not care about Google access, then this is the ideal pick for you. Of course, there are specific compromises you need to make when you decide to buy this phone, such as this phone does not support wireless charging. Though it is an overpriced technical marvel, you cannot install YouTube.
However, you cannot stop yourself from praising Huwaei for the feats of engineering that it has made possible.
So, think about your requirement properly and take the decision.