Snippet: Do you want to know how good Huawei Mate 40 Pro is? If yes, this blog is for you. Read this blog to find out its review.
Huawei Mate 40 Pro is the new presentation of the Mate series of Huawei.
Huawei's Mate series is well-known for its incredible technological product. All its products are always equipped with the latest high-end specifications plus a large display and long lasted battery life.
You must be aware that due to the trade war between Google and Huawei, Google's apps and services, like Gmail, Maps, Google play store, are not available on Huawei's gadgets.
Therefore, if you can do without Google services, this phone is the perfect pick for you. Although apps from Huawei and companies other than Google are available for you.
Let us brief you on this phone's pros and cons.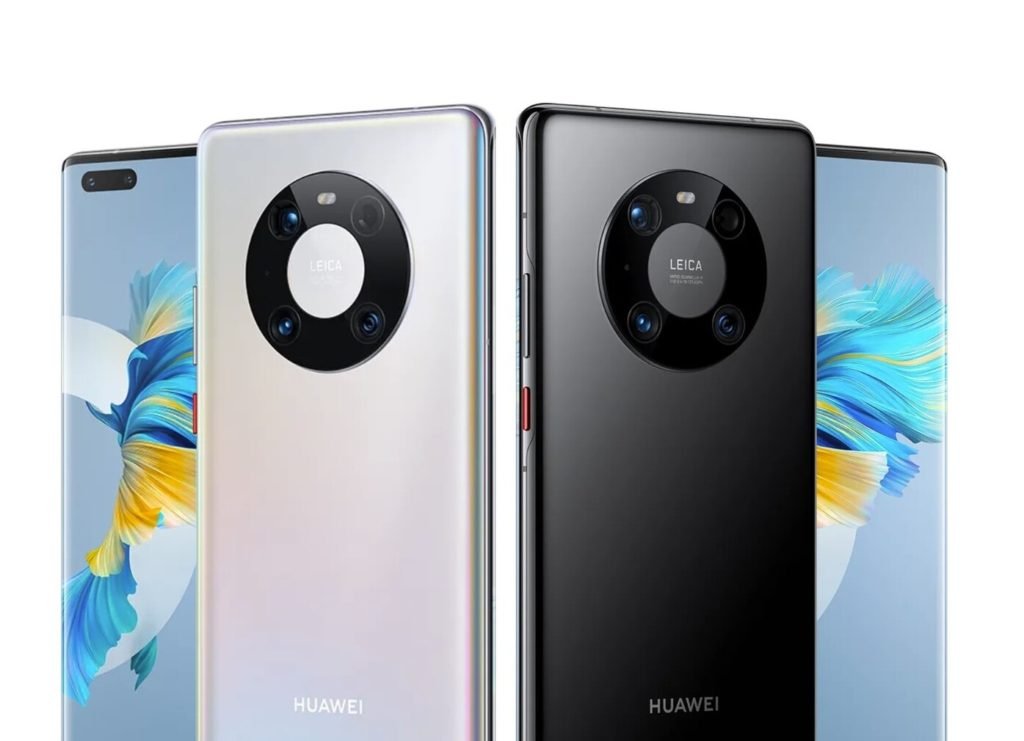 | | |
| --- | --- |
| Pros | Cons |
| It has fantastic cameras | Expensive |
| It comes with great design | No Google Apps support |
| Long-lasting battery life | Poor selfie video |
| Quik wired and wireless charging | It does not have a 120 Hz display |
Read Also
Huawei Mate X2 – An Outstanding Foldable Masterpiece
Huawei P40 Pro Plus: Premium Phone with 50MP Camera
Huawei Mate 40 Pro Specifications:
Design & Build Quality:
In a word, if we describe the design and build quality of this phone, then this comes with balancing beauty and toughness.
This phone's different look helps it to stand out from its competitor.
It has a glass and metal build.
The phone comes with an optical in-display fingerprint scanner.
You can easily hold this phone due to its curved edge.
Its side buttons are easily reachable.
The phone comes with a distinctive round camera bump.
Display:
The phone has a 6.76-inch OLED display with a resolution of 1344×2772 pixels.
This phone comes with a 90Hz refresh rate. Though, I find it a little low for a premium smartphone.
Nowadays premium-level smartphones are coming with a refresh rate of up to 120Hz. However, a high refresh rate is also not good because it consumes more battery.
If you use the phone for normal tasks then this refresh rate is good for you. But if you are fond of playing video games or you do work like video editing, then the refresh rate of 90Hz may seem low to you.
Camera:
Huawei Mate 40 Pro's rear camera setup has the following specifications.
Main Camera:
For fine clarity, the smartphone comes with a 50 MP main camera.
Wide Angle Lens:
To cover a wide scene in the frame, it has a 20 MP ultra-wide camera.
Telephoto Camera:
For capturing hidden details of distant objects a 12 MP telephoto camera is present there with zooming power as under;
5× Optical Zoom
10× Hybrid Zoom
50× Digital Zoom.
For a selfie, it is equipped with a 13 MP camera on the front.
With the camera of this phone, you can take incredible pictures.
Its camera comes with useful tools such as moon photography, light painting, and more
Video:
The phone is powered with 4k video quality.
Audio:
For effective audio, the phone is equipped with stereo speakers.
Battery-Life:
This phone comes with a 4,400 mAh k massive battery.
Its battery lasts for a day easily.
When it comes to charging, 66W wired and 50W wireless Huawei supercharge is available with the phone.
Processor:
As we know that Huawei uses its own developed processor Kirin in its phones.
In Huawei Mate 40 Pro an octa-core Hisilicon extremely compact 5nm Kirin 9000 5G SoC processor has been used.
It is capable of multi-tasking and processing a huge amount of data without delay.
Operating System:
If we talk about the operating system Huawei Mate 40 Pro runs on EMUI 11 based on Android 10.
No Google Apps and Services:
It is noteworthy that Google apps and services are not available on this phone. However, it is not a matter of concern as Huawei's and other companies' services are available there for you.
Memory:
Internal:
RAM and Storage:
The phone is paired with RAM and storage capacity as under:
8 GB, 128 GB RAM
8GB, 256 GB RAM
8GB, 512 GB RAM
Card Slot:
The smartphone supports up to 256 GB of nano-memory via a shared SIM slot.
Network & Connectivity:
This phone is 5G compatible to run with the speed of the internet. However, in India, it will be available with 4G support.
You can perform various tasks using this phone without any hassle.
The connectivity options in the phone include WiFi6+, Bluetooth v5.20, NFC, and USB Type-C.
Water Resistance Power:
The smartphone comes with an IP68 rating. It means it has enough resistance power against water and dust etc.
Color Variants:
Its color looks great. It is available in the following color variants:
White
Black
Yellow
Green
Mystic
Silver
Sensors:
In-screen fingerprint
3D face unlock
Color Spectrum
Barometer
Proximity
Gyro
Accelerometer
Price and Availability:
The Huawei Mate 40 Pro can purchase by paying approx $1,400
At this price, you will get 8 GB RAM and 256 GB storage.
Should you buy Huawei 40 Mate pro?
If you are wondering if should you buy this phone or not, then here is our final verdict.
You should buy this phone if….
You do not use many apps
You just need a camera phone
You like curved-edge displays
You should not buy this phone if….
You are a fan of social media
You have a tight-budget
You do not take many photos
Conclusion:
China-based Huawei is a big name in the world of technology.
As we mentioned above, Google services are not available in Huawei's gadgets due to commercial competition.
If this one reason can be ignored, then the Huawei Mate 40 Pro is undoubtedly a great phone. Although it is a bit expensive it has various qualities also.
With its attractive look, advanced features, 5G network, and many other specifications, it can prove to be your good mate.