In MWC 2022, in Barcelona, the renowned tech company Honor has launched the Honor Earbuds 3 Pro with a temperature monitoring feature.
Honor Earbuds 3 Pro: First ever TWS with body temperature monitoring feature.
Nowadays many smartwatches and smart bands are available in the market to take care of our health.
These wearables are equipped with various sensors that monitor our heartbeats, pulse rate, calorie burn, etc.
These wearables keep giving us indications related to our health from time to time. This helps us to keep ourselves fit.
Now Honor has launched true wireless earbuds which will also take care of our health.
They are the first earbuds of their kind that will be equipped with a body temperature monitor feature.
Read Also:
Razer Hammerhead True Wireless Pro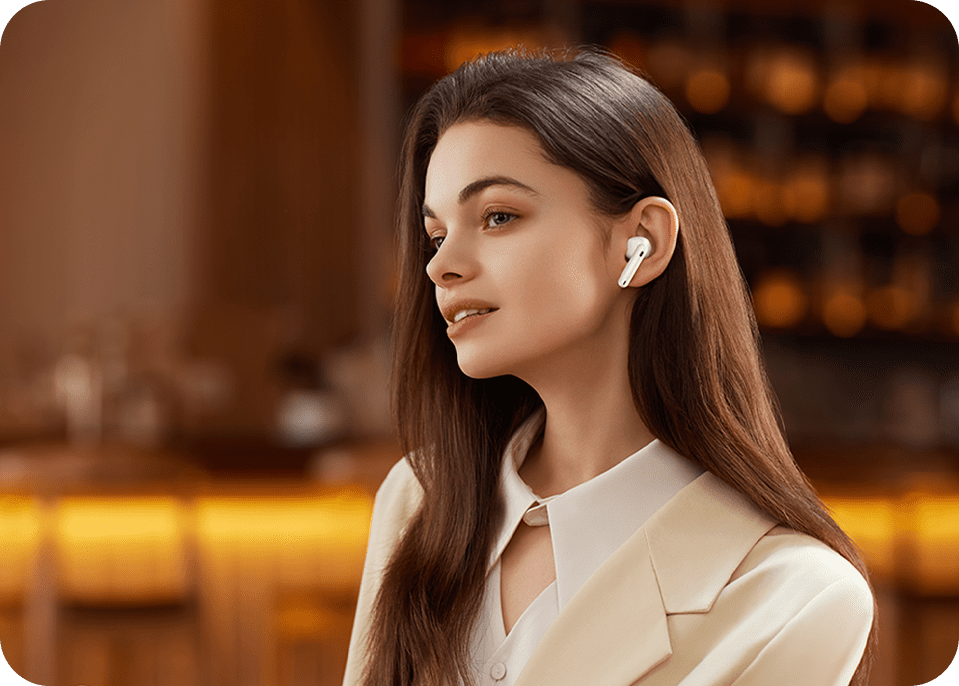 Is Apple also working to add a temperature sensor inside the Airpods?
Let us tell you that about six months ago, there was news about Apple that it is working on a plan to equip its Airpods with body temperature monitors.
In fact, in a report published in the Wall Street Journal in October 2021, it was claimed that Apple is making Airpods that will have various health features including temperature monitoring.
There is no information about when Apple's Airpods will come with health features, but at the moment Honor has introduced its earbuds with a temperature monitoring feature.
What are the specifications of the newly launched Honor Earbuds 3 Pro?
The newly Honor Earbuds 3 Pro are equipped with various advanced features as under:
AI-based temperature monitoring:
Honor Earbuds 3 Pro is first-ever TWS featured with AI-based temperature monitoring technology.
The high accuracy AI temperature sensor is able to measure the wearer's body temperature so accurately that the possibilities of error are only upto ±0.3 degrees.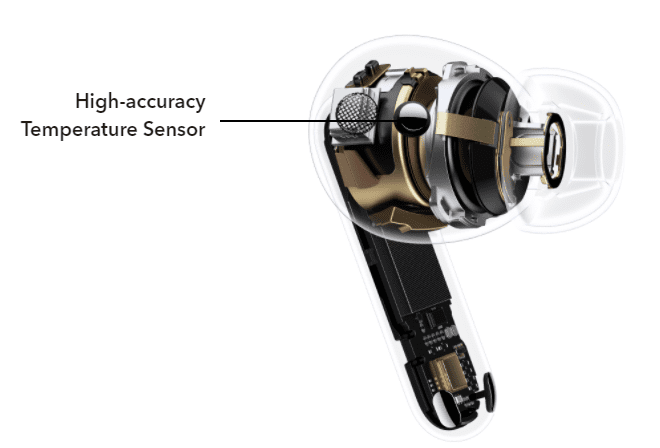 Drivers Size:
Honor Earbuds 3 Pro is equipped with 11mm dynamic drivers.
We know that driver is one of the main components of earbuds as it is the driver which converts the electric current into sound.
Therefore, the larger the size of the drivers of an audio device, the better will be the sound quality of that device.
Honor Earbuds 3 Pro are having the world's first Coaxial Dual-Driver Design and PZT tweeter that provides crispy sounds and blasting bass.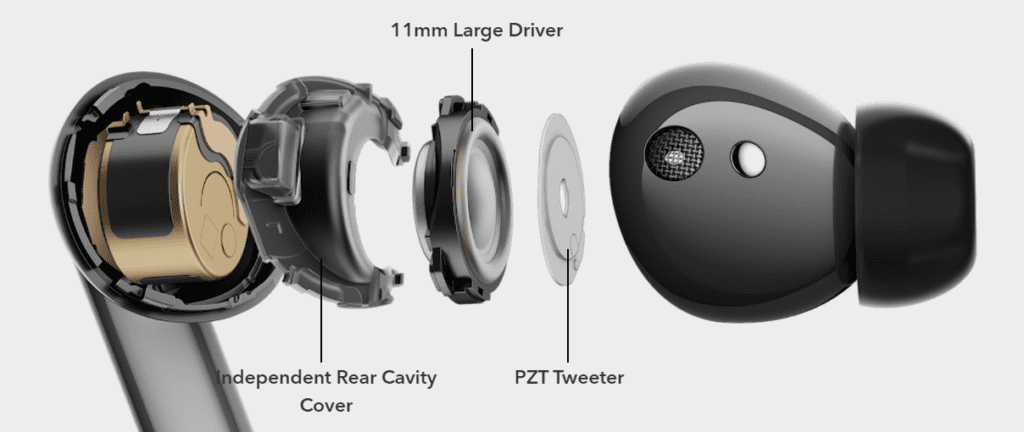 Active Noise Cancellation:
Active noise cancellation is an advanced feature that is provided in quality earbuds that prohibits the outer unwanted noise to come to the user's ears.
Honor Earbuds Pro 3 is equipped with Adaptive Active Noise Cancellation (ANC) technology.
It is powerful enough to cancel the noise upto the depth of 46db.
It automatically recognizes the ambient atmosphere and works accordingly to keep you safe from wanted noise while you are calling or listening to music.
Honor Earbuds 3 Pro comes with three modes of ANC.
Ultra Mode:
The earbuds are able to support a noise cancellation depth of 46db. It provides you with a quiet and comfortable atmosphere even you are on an airplane.
Cozy Mode:
It decreases surrounding noise.
It helps you to focus on your books or your work when you are at your workplace or any place like a library.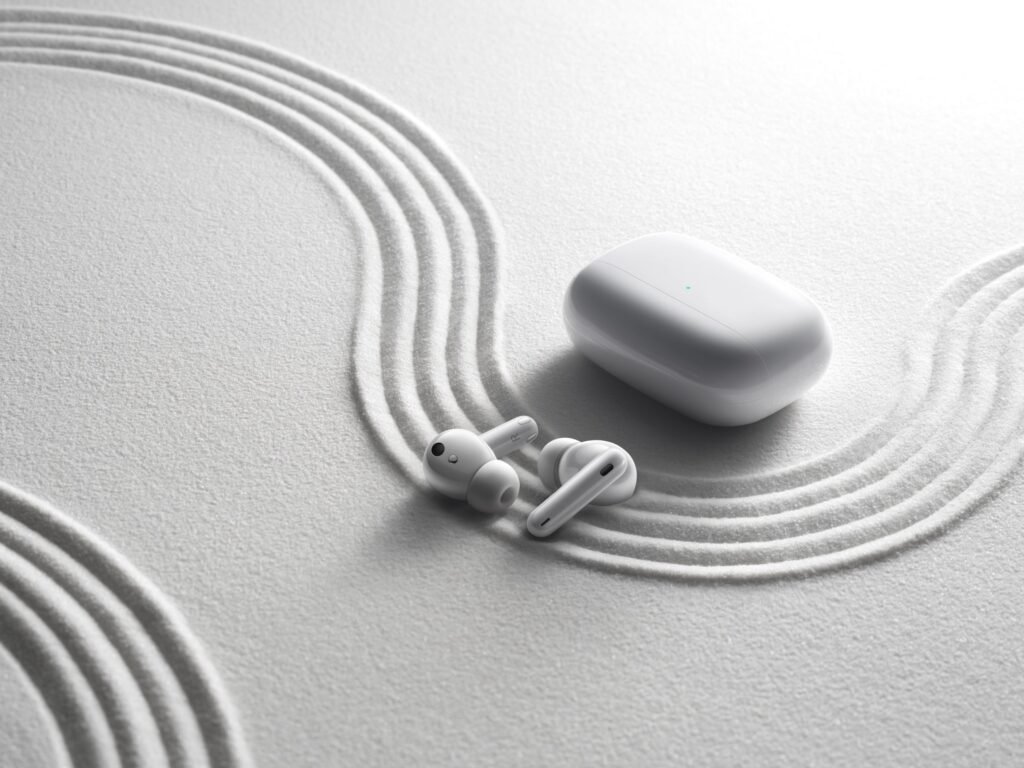 General Mode:
When you are enjoying a cup of coffee or having a meal, it maintains the balance between your
the inner world and outer world by adaptive ANC.
Pass through Mode:
Honor Earbuds 3 Pro is equipped with a pass-through feature also.
While calling or enjoying the music, if you want to know about the outer atmosphere, you can do so by pass-through mode.
Battery Backup:
Battery backup is a considerable factor of a battery-based device.
Honor Earbuds 3 Pro is backed by a battery of 42 mAh while the charging case houses a 410 mAh battery.
The earbuds offer 6 hours of playtime with ANC while without ANC they run for 4 hours after a single charge.
If they are charged from the charging case, the total battery life with ANC is 16 hours and without ANC it is 24 hours.
Thus it can be said that the maximum battery backup is 24 hours. It is good battery life.
Fast Charging:
Honor Earbuds 3 Pro has a fast-charging interface. The charging of only 5 minutes is able to give 2 hours playback time.
Low Latency Rate:
How quickly the sound reaches your ears from your audio source depends on the latency rate of your audio device. The lower the latency rate, the faster the transmission of sound takes place.
During gaming, the user needs data transmission at a very high speed.
The latency rate of the Honor Earbuds 3 Pro is very low.
Hence these are suited for gaming purposes.
Connectivity:
Honor Earbuds 3 Pro supports Bluetooth v5.2.
Colour Variants:
Weight:
Each earbud weighs 5.1gm.
The company claims that the earbuds are very light and comfortable to wear.
Other Advanced Features:
Apart from the above-mentioned key features, Honor Earbuds, 3 Pro has many other advanced features also like wear detection, touch control, etc.
Honor Earbuds 3 Pro also has some features that have been made available in any earbuds for the first time, such as a temperature monitoring feature.
Finally, it can be said that it is a nice presentation of the Honor.