Our dependency on technological devices has grown to new heights in today's fast-paced environment. Using smartphones, tablets, computers, or other devices, it's essential to stay connected and productive while on the go.
Due to their short battery lives, these devices frequently struggle to keep up with our demanding schedules. High-capacity power banks step in at this point, acting as a lifeline for continuous charging while on the go.
We'll go into the world of high-capacity power banks in this post, looking at their advantages, technology, and some of the greatest options on the market right now.
The Importance of High-Capacity Power Banks
Multifunctional Use
High-capacity power banks can charge a variety of gadgets outside smartphones, such as tablets, laptops, cameras, portable gaming consoles, and more. For workers, travelers, students, and anybody else who utilizes several gadgets on a regular basis, their versatility makes them useful.
Endless Connectivity
High-capacity power banks are made to meet the demands of those who are constantly on the move and make sure they stay connected all day.
With these potent tools in your pocket or backpack, you can bid farewell to the stress of a dead battery during an important occasion, whether it's a business meeting, a family gathering, or an outdoor excursion.
Emergency Backup
Power banks with a large capacity act as a safety net for your electronics. These portable chargers might come in handy when you're in a bind and don't have access to a wall outlet.
They are particularly useful during blackouts, natural disasters, or far-flung travel when electricity might not be easily accessible.
Technology Behind High-Capacity Power Banks
Lithium-ion vs. Lithium-polymer Batteries
Lithium-ion or lithium-polymer batteries are typically used in high-capacity power banks. The more popular lithium-ion batteries provide a decent mix between capacity and weight.
In contrast, lithium-polymer batteries are renowned for being compact, strong, and less likely to overheat. Personal preference frequently determines which option is best between the two.
Pass-Through Charging
You may recharge some high-capacity power banks while they are concurrently charging your devices thanks to a feature called pass-through charging. When there aren't many power outlets nearby, this capability can come in quite handy.
Battery Capacity
Of course, the battery capacity of high-capacity power banks is one of its distinguishing characteristics. These power banks feature bigger battery cells, which are commonly expressed in mAh or Wh. As a general rule, you can charge a power bank more times the larger its capacity.
Best High-Capacity Power Banks on the Market
After examining the purpose and technology of high-capacity power banks, let's examine some of the top choices on the market right now:
Mi Power Bank 3i 20000 mAh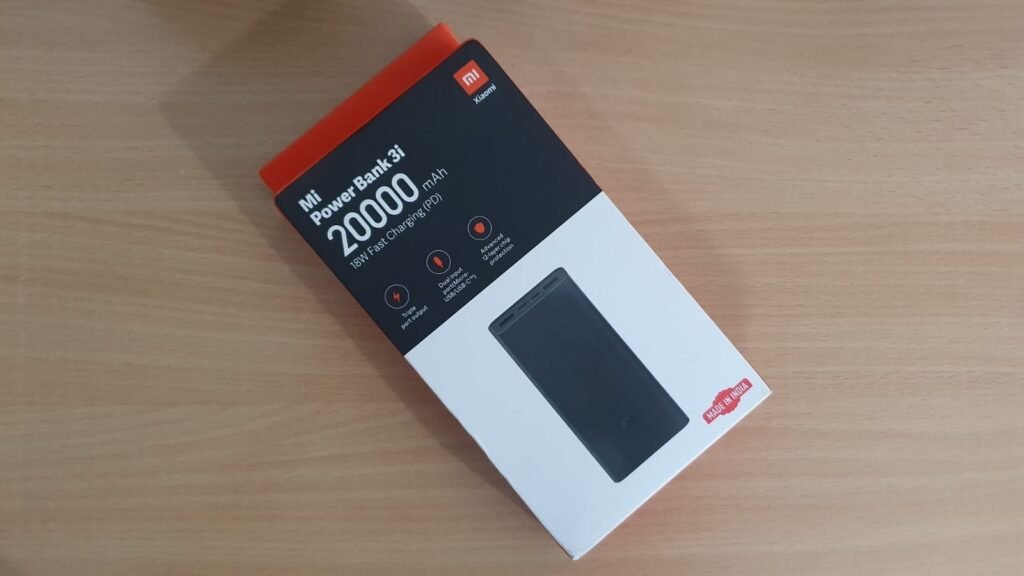 Mi Power Bank 3i, one of the most well-liked power banks in India, with a powerful 20000 mAh lithium polymer battery. It has a dual input (Type-C and Micro-USB) and triple port output to charge several devices simultaneously.
Additionally, this power bank contains 12-layer sophisticated chip protection to guard against issues like overheating, short circuits, and overcurrent.
This Mi power bank, which comes in two color variations, offers 18W rapid charging and low-power charging and functions well with the majority of devices, including smartphones, tablets, fitness bands, earphones, and more.
Goal Zero Flip 24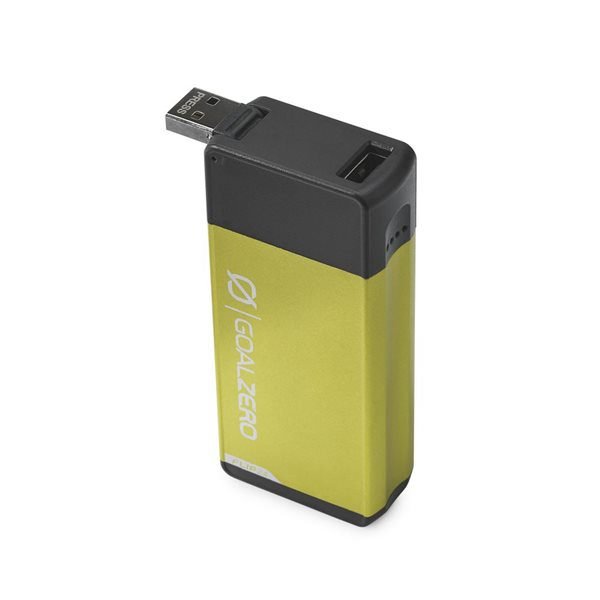 The standard 10k mAh power bank size class is one degree smaller than the $30 Goal Zero Flip 24. It has a similar size to a pack of 15 gum, and it nearly charged an iPhone 13 to 81% on the second charge.
For $30, it offers excellent value and gives a crucial piece of mind on protracted walks and bike journeys.
The Flip 24 only has USB-A input and output, unlike the majority of the power banks on this list. Although that's not surprising for a tiny bank, people without an appropriate cable might find it inconvenient. Additionally, USB-C charging is frequently quicker than USB-A.
Otterbox Fast Charger Power Bank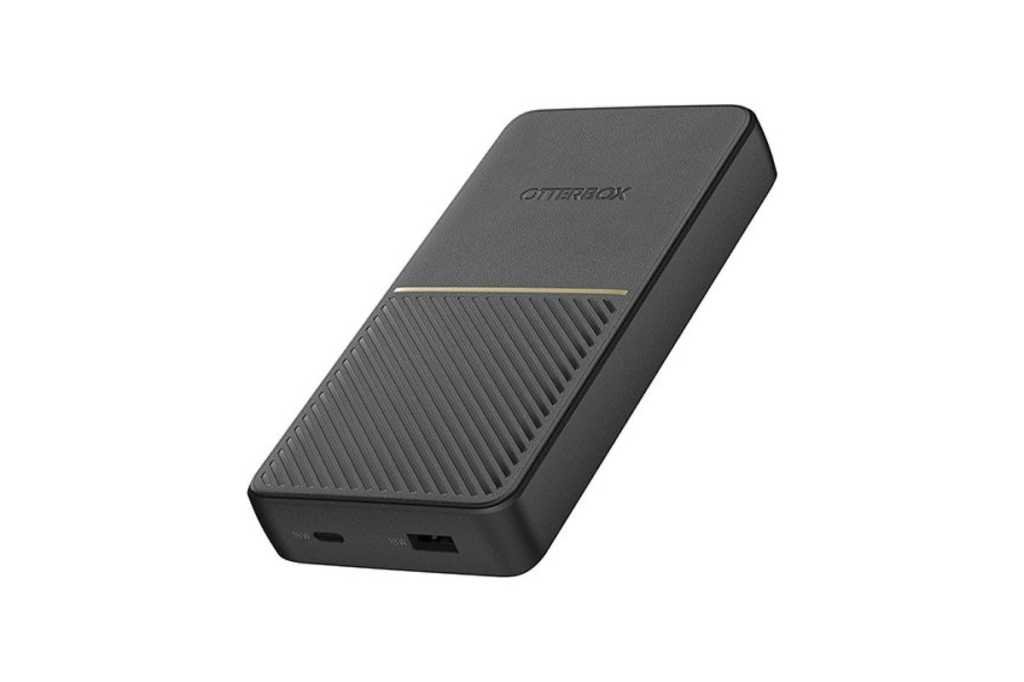 Otterbox is well-known for its tough phone cases, but the business is now taking that know-how to the realm of power banks.
The Otterbox Rapid Charger Power Bank offers sturdy construction and all the essential features you require, like rapid charging with PD, both types of USB connections, and a range of battery capacity options.
BioLite Charge 80 PD Powerbank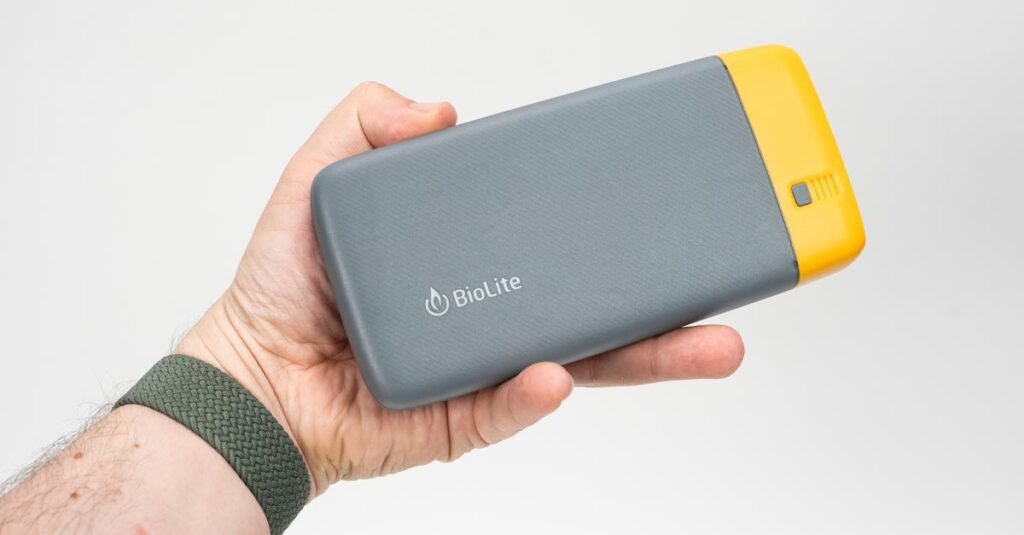 By chance, one of our testers' favorite power banks ended up being this understated powerhouse.
His backup bank, the BioLite Charge 80 PD ($80), found its way into his bag on multiple ultralight treks and lengthy road trips after his sleek, light Anker charger was stolen on a recent climbing trip.
It takes a lot for a power bank that weighs more than a pound to wind up in a backpacker's gear, but on extremely isolated outings where energy efficiency was crucial, our tester found this device to be a lifesaver.
Tips for Choosing the Right High-Capacity Power Bank
To make sure your high-capacity power bank matches your unique demands, take into account the following aspects:
Capacity: Choose a capacity that aligns with your daily power requirements. Remember that higher capacity often means a heavier and bulkier power bank.
Portability: Consider the size and weight of the power bank, especially if you plan to carry it in your pocket or bag regularly.
Output Ports: Check the number and types of output ports to ensure compatibility with your devices.
Fast Charging Support: If you want to minimize charging times, opt for a power bank that supports fast charging technologies like USB Power Delivery or Quick Charge.
Safety Features: Ensure the power bank has built-in safety features to protect your devices from overcharging and overheating.
Conclusion
The way we stay connected and productive while on the go has been completely transformed by high-capacity power banks.
They have evolved into a necessary item for modern living thanks to their outstanding battery capacities, numerous charging choices, and cutting-edge technologies.
A high-capacity power bank can provide you the assurance that your gadgets won't run out of power when you need them most, whether you're a busy professional, a regular traveler, or an outdoor lover.
Therefore, get a high-capacity power bank and enjoy uninterrupted charging while on the go to overcome low battery anxiety.
To stay up-to-date with the latest technology updates, follow us on Instagram, Facebook & Twitter, or join our Telegram Group.