Snippet: Are you looking for Earbuds that offer great sound, battery life, and translation features at a pocket-friendly price? If yes, Google Pixel Buds A-Series is for you.
Are you a Google Assistant fan? Do you desire Google's affordable true wireless earphones?
If the answers to these questions are ''YES'', Google Pixel Bud A-Series might be the perfect pick for you.
Let's check out this product's complete review to know more about it.
Recently, Google has launched brand-new Pixel Buds. It has a pretty attractive design and excellent sound quality that makes them an ideal pick for Android users.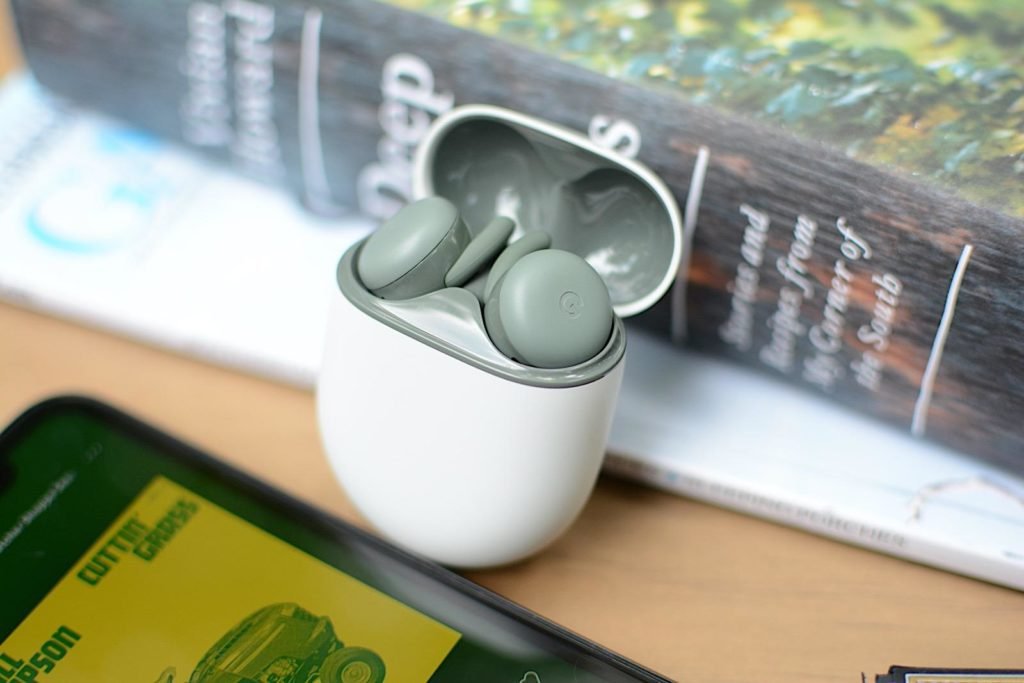 Before diving deep into its features such as design, performance, build, etc., let us check out this product's pros and cons.
| | |
| --- | --- |
| Reason to Buy | Reason Not to Buy |
| Crystal-clear balanced audio performance. | No noise cancellation |
| Comfortable | The battery is not replaceable |
| Seamless and hands-free Google Assistant voice control | Cannot connect with two devices at the same time |
| Good case | No volume touch control on buds |
| Better bass response | Its case does not support wireless charging. |
| Cheaper than the Pixel Buds 2 | |
Key Specifications:
| | |
| --- | --- |
| Connectivity | Bluetooth 5.0, SBC, AAC |
| Battery-Life | 5 hours listening/ 2.5 hours talk, and up to 24 hours with the case |
| Case Charging | USB-C |
| Driver Size | 12 mm |
| Earbud Dimension | 20.7 * 29.3 * 17.5 mm |
| Earbud Weight | 5.1 gram |
| Case Dimension | 47 * 63 * 25 mm |
| Water Resistance | IPX4 |
Read Also
Best Earbuds Under 20000 in India
Best Earbuds Under 10000 (True Wireless)
Google Pixel Buds A-Series Features
Design:
The Google Pixel Buds A series are available in white or olive color.
It looks and feels the same as its predecessors. 
The case of these earbuds is smooth and egg-shaped. 
The earbuds fit perfectly in your hand or pocket. 
The buds are made of plastic, and their larger surface is a soft matte finish. The part that faces your head is glossy.  
Both the buds are IPX4 water and sweat-resistant. 
Performance:
The Google Pixel Buds A series incorporate all the features that the Google Pixel Buds 2 has.
For example, the A-series offers hands-free access to Google Assistant, IPX4 water and sweat resistance, and real-time translation.
It also provides you with a much better bass response that makes them step up in terms of sound quality.
These earbuds do not have a feature of active voice cancellation, but they can raise the volume as per how much ambient noise is there in the background.
When it comes to battery life, the A-series offers a bit of an improvement as compared to the Google Pixel Buds 2.
Inside the case, you will get 19 hours of battery life, and also the earbuds support fast charging. So that 15 minutes of charging can deliver up to 3 hours of listening time.
Sound Quality:
These earbuds might be cheaper, but it sounds as good as their more expensive predecessors.
With it, you will get clear, balanced, and full sound. It also has a great separation of tones and detail, which makes them ideal for most music genres.
Call quality is also good, but sometimes due to leaked background noise into the call, you will not be able to hear the clear voice on the street.
Comfort:
Usually, these earbuds are a one-size-fits-for-most deal.
The earbuds fill still secure, and even for prolonged use, you will find them more comfortable.
Price:
The Google Pixel Buds A-series costs you around $100 if you purchase it in white or dark olive color.
The earbuds are available in the US, and shortly, they will be available in the UK.
Wrapping Up:
In summary, Google's Pixel Buds A-Series provides everything that was all good about Google's previous earbuds, and that is for just over half the price. 
This earbud is one of the best-sounding wireless earbuds you can get for under $100.
We recommend you buy this product for its superb sound, fantastic call quality, and deep integration with Google Assistant.
Its battery life is not that long-lasting, but it is more than enough.
In short, if you are an Android user, the earbuds will work well with your Android phone, and it is a pleasure to use.