Google Chrome is changing its logo after 8 years.
Google Logo Timeline:
This is not the first time that Google is changing its logo. This has already been done in the years 2008, 2011, and 2014.
The logo that was adopted by Google in the year 2008 was quite embossed.
After this in 2011, in place of the logo with that embossed look, a new logo was adopted with a flat and simple look. This logo was quite different from the previous one.
In 2014, Google again refreshed its logo.
It was made flatter by removing the shadow from the edge of the previous logo.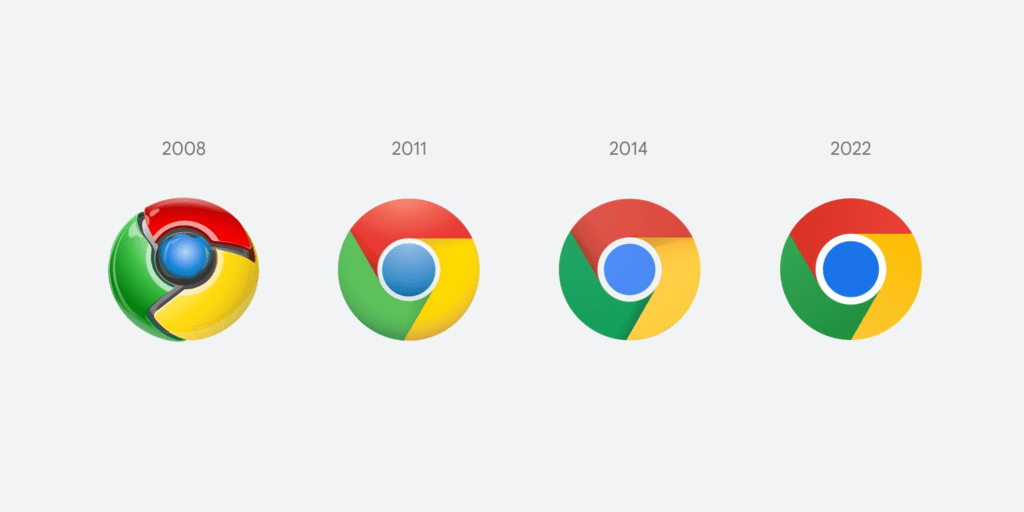 However this time the logo is being refreshed after 8 years.
This new logo looks even flatter than the previous logo.
Elvin Hu, who works as a designer for Google Chrome, shared information about this on Twitter.
He has also shown the old and new logo of Google Chrome together in his twit.
In his twit Elvin Hu says,
"Some of you may have noticed a new icon in the Canary update of Chrome today. Yes! We're refreshing Chrome's brand icon for the first time in 8 years. Soon the new icons will be visible on all your devices."
What is the new logo?
By the way, the change made this time is so subtle that you will not even be able to understand it at a glance. This is revealed only by looking closely.
Actually, a slight shadow was visible on the edge of each color of the logo running till now. But now these shadows have been removed from the new logo.
The colors have been made more vivid. Due to this, the blue ball in the middle is looking shinier and bigger. The new logo has been made brighter, clearer, and simpler than before.