The long-awaited God of War Ragnarok is finally available for pre-load.
After much anticipation, Sony has announced that the game is now live on PlayStation 5 and PlayStation 4.
God of War Ragnarok Key Highlights
The most anticipated game of 2022.
Explore a stunning world of Norse mythology.
Adventure through an epic story campaign.
Play on PlayStation 4 or PlayStation 5.
The all-new graphics engine showcases stunning landscapes and intricate character designs like never before.
Read Also: Best Gaming Keyboard and Mouse Combo
God of War Ragnarök Summary
Introducing God of War Ragnarök – the latest installment in the legendary God of War franchise.
Developed by Santa Monica Studio and published by Sony Interactive Entertainment, this eagerly anticipated game is scheduled for release on November 9, 2022.
Asgard is in chaos and only one can restore order – you, as Kratos, the God of War.
Wielding the powerful Blades of Chaos, you must take on Thor, Loki, and Hela to prevent Ragnarok – the end of days.
With stunning next-gen graphics, an immersive soundtrack, and exciting new gameplay mechanics, this is one game you won't want to miss.
Players can finally get their hands on the game and start exploring the world of Norse mythology.
As expected, God of War Ragnarok is a massive game. Weighing in at almost 100GB.
PS5: 84.095 GB
PS4: 106.817 GB
It's one of the biggest PS4 games to date. That size is due in part to the fact that this is a completely new game, built from the ground up for the PS5.
It's also one of the most visually stunning games we've ever seen, with incredibly detailed environments and characters.
Players will take control of Kratos as he battles his way through an all-new adventure set in Norse mythology.
This time around, Kratos will be joined by his son Atreus as they attempt to thwart the impending Ragnarok.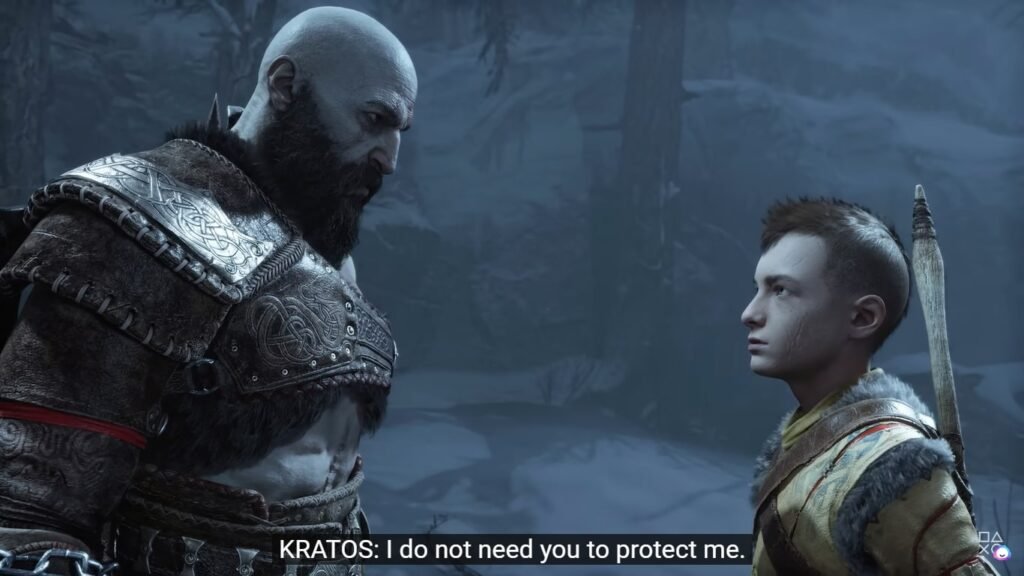 Along the way, they'll be facing off against some of Norse mythology's most iconic creatures, including giants, dragons, and trolls.
Game Official Trailer
Conclusion
If you're like me, you can't wait to get your hands on God of War Ragnarok.
The game is now available for pre-load on PS4 and PS5 consoles so that you can be ready to go when it launches on November 9.
Let me know in the comments below if you've pre-loaded the game and what your thoughts are about it.