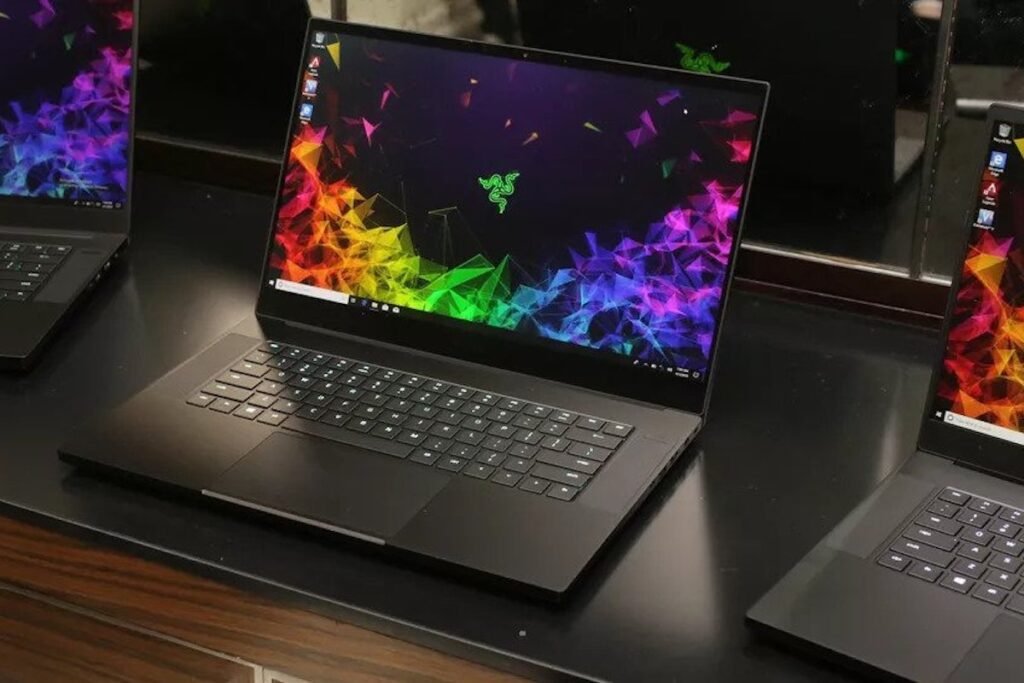 Millions of fans worldwide are looking for the most immersive experiences as gaming has developed from a casual pastime into a full-fledged culture.
High-end gaming rigs with state-of-the-art graphics cards and top-notch processors can provide performance that is unmatched, but not everyone can afford such luxuries.
Thankfully, there are now affordable options for engaging gaming experiences thanks to the gaming laptop market's tremendous improvements. This article examines the greatest gaming laptops under $1,000 that strike the ideal balance between price and performance.
Several Factors Contribute To Immersion
1. Smooth Gameplay
Nobody enjoys jerky gameplay, lag, or choppy graphics. Smooth, snappy performance is essential for immersion, and a gaming laptop with a powerful CPU and dedicated GPU makes sure of that.
2. Control and Interaction
It's crucial how you engage with the game. Your control interface—whether it's a responsive keyboard and mouse or a console controller—plays a big part in making you feel like a part of the game.
3. Graphics and Visuals
Visuals and graphics of the highest caliber are essential to immersion. It is simpler to get lost in a virtual environment that appears more realistic and intricate. A strong gaming laptop can be the difference in this situation.
4. Audio
A key component of immersion is sound design. Audio may immerse you in the game's atmosphere, whether it's through a faraway wind howl or a soft rustling of leaves. This immersion component is improved by using headphones or a gaming laptop with strong speakers.
Key Features to Look For
When searching for a gaming laptop under $1000 that can deliver immersive experiences, there are several key features to keep in mind:
1. CPU (Central Processing Unit)
For a responsive gaming experience and optimal system performance, a strong CPU is required. Aim for laptops with at least an AMD Ryzen 5 or Intel Core i5 processor.
2. Display
An excellent display improves immersion. In order to get the best gaming experience, look for laptops with Full HD (1920×1080) resolution and a high refresh rate, such as 144Hz. Wider viewing angles and improved color accuracy can be found in IPS panels.
3. Cooling System
To avoid overheating during prolonged gaming sessions, effective cooling is essential. Gaming laptops with proper ventilation and specialized cooling solutions can assist in sustaining peak performance.
4. GPU (Graphics Processing Unit)
Arguably the most important component for gaming is the GPU. Look for laptops from reputed companies like NVIDIA or AMD that have dedicated GPUs. Laptops with GPUs like the NVIDIA GTX 1650 or AMD Radeon RX 5600M, which provide good performance for their price, can be found in the sub-$1000 category.
5. Adequate RAM (Random Access Memory)
The secret to an engaging gaming experience is multitasking. A minimum of 8GB of RAM is advised, but 16GB is preferable for a smoother ride if your budget allows.
Top Picks for Gaming Laptops Under $1000
Now, let's explore some of the top gaming laptops under $1000 that offer immersive gaming experiences:
1. ASUS TUF Gaming F15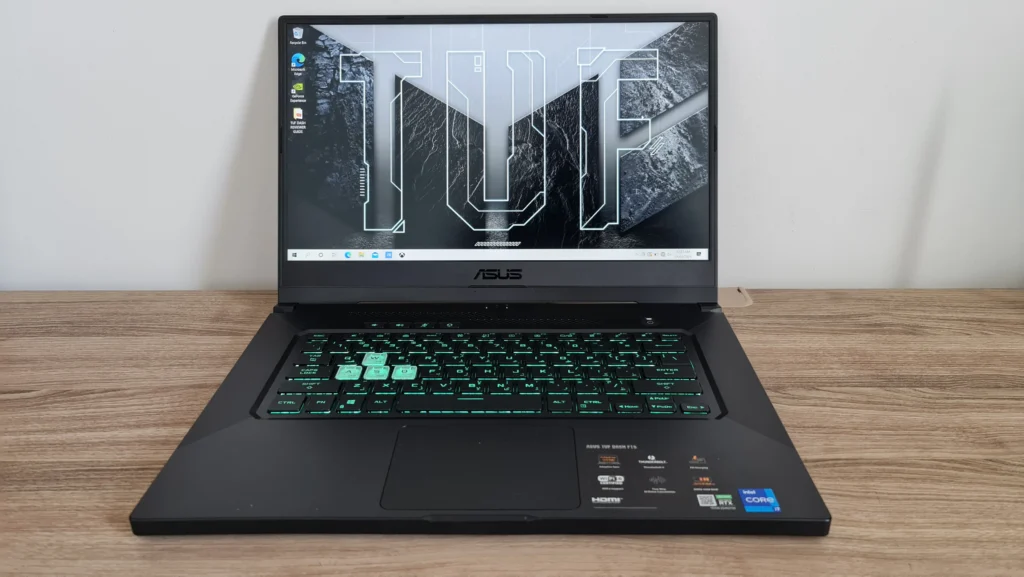 The ASUS TUF Gaming F15 should be taken into consideration if you're looking for a cheap gaming laptop under $1,000. It is reasonably priced and has a fairly good build.
When it comes to cheap gaming laptops, be sure to check out our pick for the best model for around $800. Honestly, it is a good gaming setup that is adequate for gaming at medium to high graphic settings.
2. Lenovo IdeaPad Gaming 3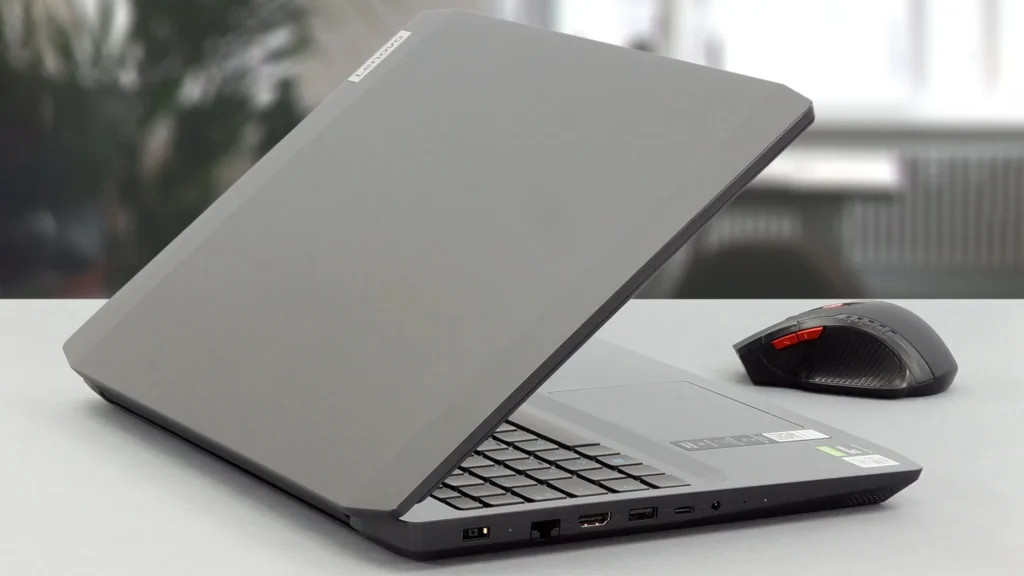 One of the Best Gaming Laptops Under $1000 that offers top-notch gaming is the Lenovo IdeaPad Gaming 3. With its most recent AMD Ryzen 6000 Series processors and 15.6′′ FHD IPS screen with 120Hz refresh rate, this laptop offers fluid gaming and outstanding images.
The GeForce RTX 30 Series GPU fuses cutting-edge AI technology with maximum performance, realism, and ray-traced graphics.
3. HP Victus
Some of the best gaming laptops can be found under the HP Victus brand, which is well-known in the gaming laptop market.
The 12th Gen Intel Core i5 12450H 8-core processor, 32GB DDR4 RAM, and 1TB SSD power this inexpensive gaming laptop. It has a 4GB Nvidia GeForce GTX 1650 GPU for graphics.
4. Acer Nitro 5 AN515-58-57Y8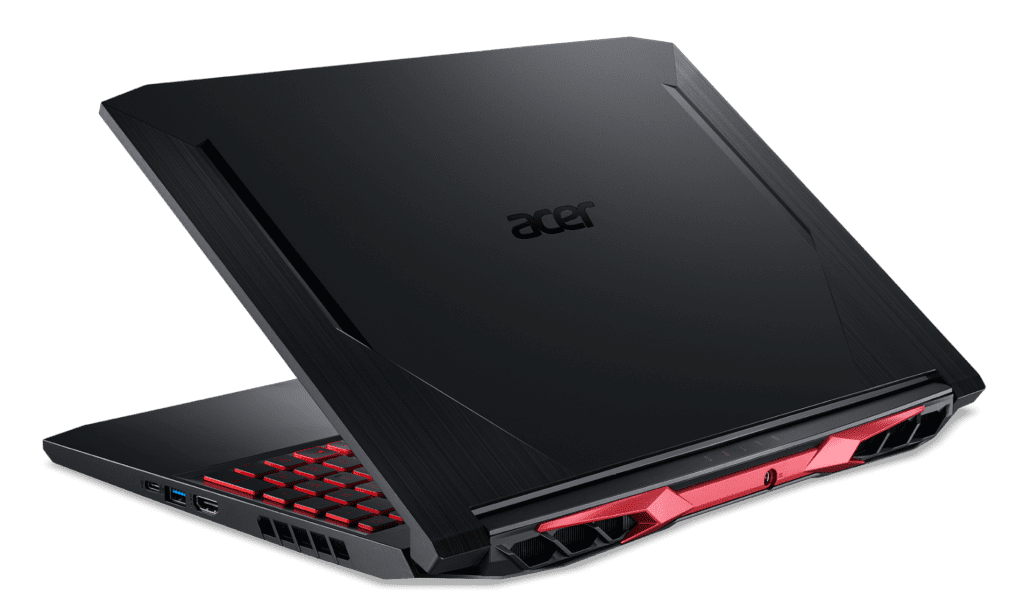 The gaming laptop from Acer, the Nitro 5 AN515-58-57Y8, boasts an Intel Core i5 processor from the 12th generation and NVIDIA GeForce RTX 3050 Ti graphics. Its 512GB PCIe Gen 4 SSD, 16GB DDR4 RAM, and 15.6′′ Full HD IPS display guarantee fluid gameplay and quick load times.
The laptop includes Killer Ethernet, Wi-Fi 6, dual cooling fans, and a number of ports for connecting accessories. It combines performance, graphics, and portability for ardent gamers.
5. Dell G5 15 SE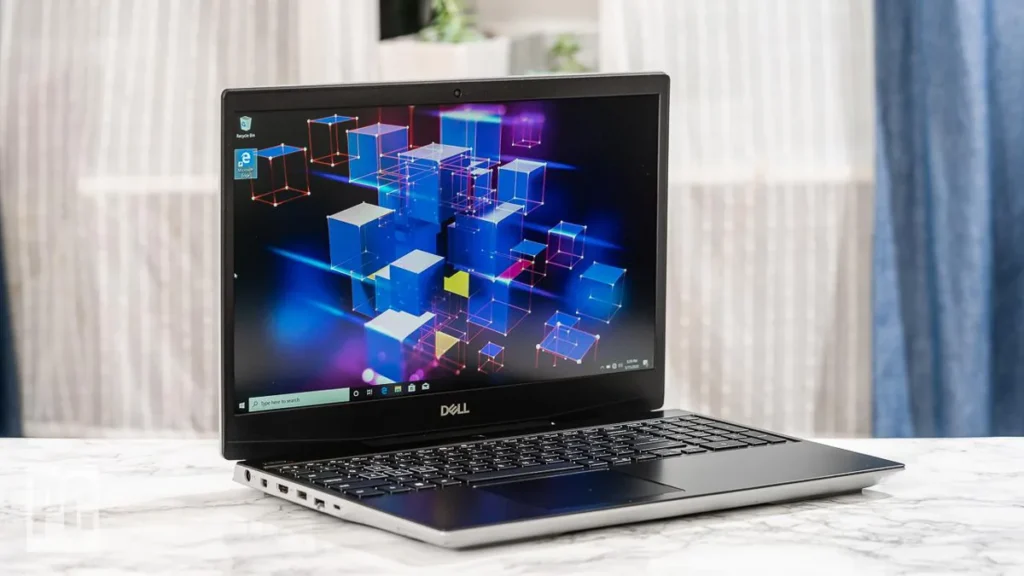 The Dell G5 15 SE is a cost-effective gaming laptop emphasizing AMD components. With a high refresh rate display and Radeon RX 5600M GPU, it provides superb gaming performance.
GPU: AMD Radeon RX 5600M
CPU: AMD Ryzen 5 4600H
RAM: 16GB DDR4
Display: 15.6″ 1080p 144Hz IPS
Storage: 512GB SSD
Maximizing Your Immersive Gaming Experience
Although these inexpensive gaming laptops are a great value, there are other things you can do to make the most of your immersive gaming experience.
1. Gaming Accessories
For accurate control and immersive audio, spend money on gaming peripherals such as a high-quality gaming mouse, mechanical keyboard, and gaming headset.
2. Regular Driver Updates
Stay up-to-date with your GPU and system driver updates. Manufacturers often release driver updates that can improve game performance and stability.
3. Explore Gaming Communities
To meet other players, join online gaming communities and forums. Your gaming experience can be improved by exchanging experiences and advice with others.
4. Invest in a Gaming Chair
Your gaming sessions can be greatly improved by a cozy gaming chair, which offers ergonomic support and enables you to concentrate on the game without interruptions.
5. Monitor Temperature
Keep an eye on your laptop's temperature during extended gaming sessions and consider using a cooling pad or external fan to prevent overheating.
Conclusion
Gaming laptops under $1,000 have advanced significantly in recent years, enabling intense gaming sessions without breaking the bank.
These laptops can transport you into the worlds of your favorite games with the proper mix of parts and functionality.
When choosing your ideal gaming laptop, consider your specific gaming preferences and requirements, and pick the one that best suits your needs.
To stay up-to-date with the latest technology updates, follow us on Instagram, Facebook & Twitter, or join our Telegram Group.