In this article, we will explore the exciting trends and predictions that shape the future of wearable technology.
Wearable technology, a term that was once confined to science fiction, has now become an integral part of our daily lives.
From fitness trackers to smartwatches, these wearable devices have rapidly evolved, redefining the way we interact with technology and the world around us.
The Future of Wearable Technology
Evolving Design and Form Factors
Miniaturization of devices
Wearable technology has witnessed a remarkable trend toward miniaturization. Engineers and designers have made tremendous strides in packing powerful functionalities into compact devices.
These diminutive wearables not only offer convenience but also blend seamlessly with our attire.
Flexible and foldable wearables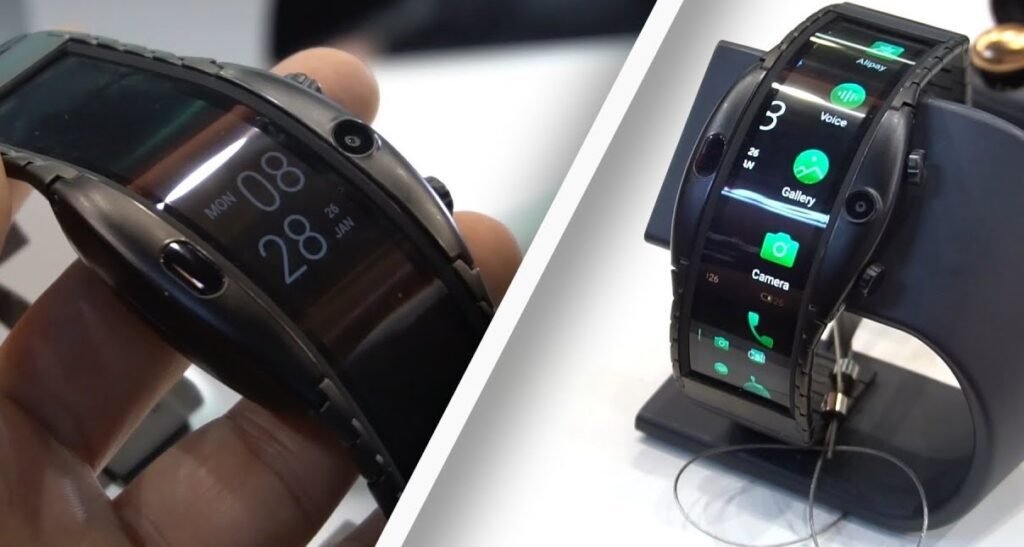 The future of wearable technology lies in flexible and foldable form factors. Imagine a smart wristband that unrolls to become a full-fledged smart display or a foldable AR headset that easily fits into your pocket.
These advancements in form factor design will revolutionize how we interact with wearables.
Implantable technology
Implantable wearables, although still in their early stages, hold immense potential. Devices like biochips and smart implants could monitor health parameters from within the body and transmit data wirelessly to external devices, ushering in a new era of personalized healthcare.
Augmented reality glasses
AR glasses have been making steady progress, and the future promises more immersive experiences.
From assisting with navigation to revolutionizing the gaming industry, AR glasses have the potential to become an indispensable part of our lives.
Advancements in Health and Fitness Wearables
Biometric tracking and analysis
Health and fitness wearables will become even more adept at capturing and interpreting biometric data. Heart rate monitoring, blood oxygen levels, stress levels, and sleep patterns will be analyzed with greater accuracy, empowering users to take charge of their well-being.
AI-powered health diagnostics
The integration of artificial intelligence with wearable health devices will enable real-time health diagnostics.
AI algorithms will identify potential health issues early on, providing timely alerts and personalized health recommendations.
Wearable health patches
The future will witness the rise of wearable health patches, capable of continuous health monitoring and drug delivery. These patches, discreetly adhered to the skin, will revolutionize patient care and disease management.
Smart clothing for fitness optimization
Smart clothing infused with sensors and conductive fibers will become a staple for fitness enthusiasts. These garments will not only monitor vital signs but also optimize workouts by providing real-time feedback on form and performance.
Integration of Wearables in Daily Life
Wearable payment systems
The convenience of wearable payment systems will see widespread adoption. From smartwatches to NFC-enabled rings, wearables will enable seamless and secure transactions, reducing the reliance on traditional payment methods.
Virtual assistants in wearables
Virtual assistants will be an integral part of wearable technology, helping users manage their tasks, schedules, and communication hands-free. These AI-powered companions will make daily life more efficient and organized.
Smart jewelry and fashion accessories
Fashion meets technology as wearable tech evolves into stylish jewelry and fashion accessories. From smart rings that track health metrics to necklaces with embedded AR capabilities, wearables will be both functional and fashionable.
Wearable tech for productivity and time management
Wearable devices will evolve to enhance productivity and time management. Integrating task lists, reminders, and goal tracking, these wearables will help users stay focused and achieve their objectives effectively.
Connectivity and IoT in Wearable Devices
5G and wearable tech
The rollout of 5G networks will have a transformative impact on wearable technology. With faster and more reliable connectivity, wearables will seamlessly interact with other smart devices, unlocking new possibilities for IoT integration.
Wearables in the Internet of Things (IoT) ecosystem
Wearables will play a crucial role in the expanding IoT ecosystem. They will serve as data collection hubs, transmitting valuable insights to centralized platforms, and contributing to smarter cities and personalized services.
Data syncing and cloud storage
With the proliferation of wearable devices, data synchronization, and cloud storage will become paramount.
Wearables will seamlessly transfer data to the cloud, ensuring users can access their information across multiple devices securely.
Challenges and Solutions in Wearable Technology
Battery life and energy efficiency
One of the primary challenges in wearable technology is maintaining sufficient battery life while powering a myriad of functionalities.
Continued research into energy-efficient components and charging solutions will be key to overcoming this obstacle.
Data privacy and security
As wearables capture sensitive data, ensuring robust privacy and security measures will be imperative. Advanced encryption and secure data transmission protocols will safeguard user information.
User interface and user experience (UI/UX)
Creating intuitive and user-friendly interfaces for wearables will be crucial for widespread adoption. Incorporating voice commands, gesture control, and haptic feedback will enhance the overall user experience.
Environmental impact and sustainability
As wearable technology becomes more prevalent, addressing its environmental impact will be vital. Manufacturers must prioritize eco-friendly materials, recycling programs, and responsible end-of-life disposal practices.
The Rise of Brain-Computer Interfaces (BCIs)
Brainwave monitoring wearables
BCIs will open up new frontiers by enabling direct communication between the human brain and external devices.
Wearable brainwave monitoring devices will facilitate brain-computer interactions, allowing users to control technology with their thoughts.
Controlling external devices with the mind
Imagine a world where we can control our smart homes or interact with virtual environments using our minds. BCIs hold immense potential for individuals with physical disabilities, providing newfound autonomy.
Potential applications and ethical considerations
While BCIs offer exciting possibilities, ethical considerations must be addressed. Privacy concerns, consent, and the responsible use of brain data are crucial aspects that require careful deliberation.
Augmented Human Capabilities
Exoskeletons for enhanced physical abilities
Exoskeletons will redefine human capabilities, assisting people with physical impairments and augmenting the strength and endurance of able-bodied individuals.
Sensory augmentation through wearables
Wearable devices may enhance human sensory perceptions, enabling us to see, hear, and feel beyond our natural capabilities. This sensory augmentation will have profound implications for various industries, including healthcare and entertainment.
Enhancing memory and cognitive functions
Advancements in wearable neurotechnology may enable memory enhancement and cognitive improvement. Wearable brain stimulation devices could potentially aid in memory retention and learning.
The Convergence of Fashion and Technology
Collaboration between fashion designers and tech companies
Tech companies will increasingly collaborate with fashion designers to create wearables that blend cutting-edge technology with aesthetic appeal, making wearables more desirable and accessible to a broader audience.
Stylish and fashionable wearables
Gone are the days of clunky, unfashionable wearables. The future will witness a plethora of stylish and customizable wearable devices that cater to diverse tastes and preferences.
Wearable tech as a form of self-expression
Wearables will not only serve functional purposes but also become a medium of self-expression. From customizable LED patterns to digital tattoos, users will embrace wearables as a canvas for their creativity.
Predictions for the Future of Wearable Technology
Wearable tech as an integrated part of human life
The future will see wearable technology seamlessly integrated into our lives, enhancing our capabilities, and becoming an extension of ourselves.
Medical breakthroughs through wearables
Wearable health devices will continue to contribute to medical breakthroughs, early disease detection, and personalized treatment plans, revolutionizing healthcare.
Wearable technology for space exploration
As space exploration advances, wearable tech will play a vital role in monitoring astronauts' health, enhancing communication, and improving safety in extreme environments.
Ethical and societal implications of widespread adoption
As wearable technology becomes ubiquitous, we must address ethical concerns surrounding data privacy, societal impact, and potential disparities in access.
The Role of AI in Shaping Wearable Technology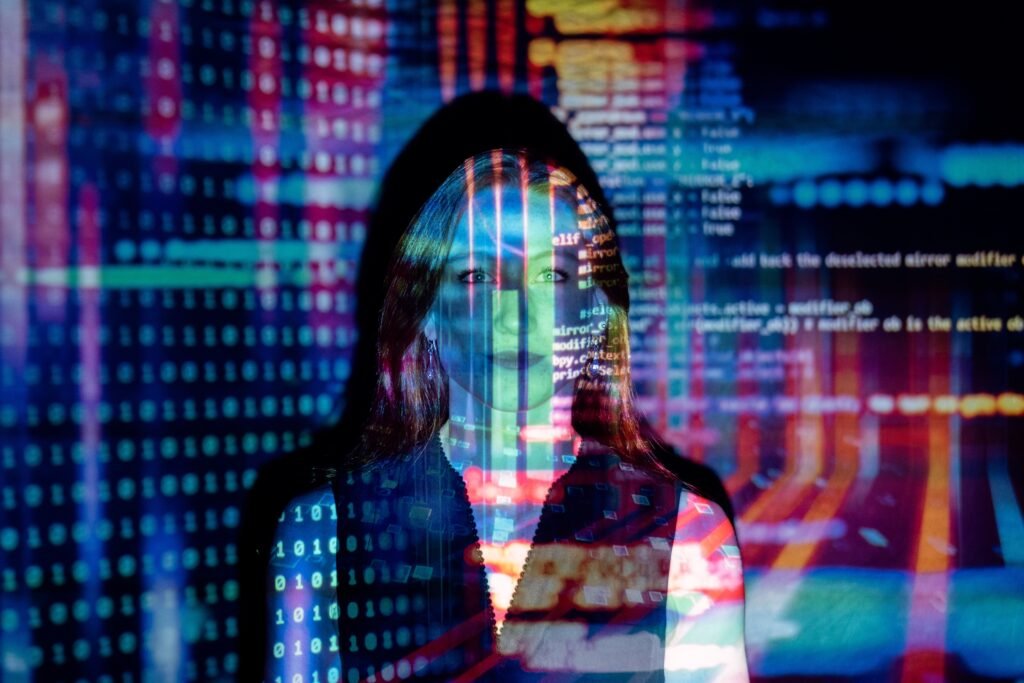 AI-driven personalization and recommendation systems
AI algorithms will analyze user data to offer personalized experiences, providing tailor-made recommendations and insights.
Predictive health analytics through AI
AI-powered wearables will anticipate potential health issues, enabling proactive intervention and prevention.
AI assistance in wearables for accessibility
AI-driven wearables will cater to individuals with disabilities, promoting inclusivity and accessibility.
Regulatory Landscape for Wearable Technology
Government regulations and safety standards
Regulatory bodies will establish guidelines to ensure the safety and reliability of wearable devices, protecting consumers from subpar products.
Protecting consumer rights and data
Regulations will safeguard consumer rights, ensuring transparent data usage and giving users control over their information.
Collaborations and Partnerships in the Wearable Tech Industry
Tech giants and fashion brands
Collaborations between tech giants and fashion brands will drive innovation, offering cutting-edge technology infused with style and elegance.
Startups and research institutions
Startups and research institutions will play a crucial role in pushing the boundaries of wearable technology, bringing disruptive ideas to the market.
Cross-industry collaborations for innovation
Wearable tech will benefit from collaborations across diverse industries, such as healthcare, gaming, and entertainment, spurring innovation and new use cases.
Consumer Adoption and Market Trends
Growing popularity of wearables
The market for wearables will continue to expand, with a growing number of consumers embracing these devices for various purposes.
Demographic trends and user preferences
Wearable technology will cater to diverse demographics, with varying preferences and needs for functionality and design.
Market projections and forecasts
Analysts predict a robust growth trajectory for the wearable tech market, driven by technological advancements and changing consumer lifestyles.
Conclusion
The future of wearable technology holds boundless potential to transform how we interact with technology and improve our lives.
As design, functionality, and integration reach new heights, we must navigate the challenges responsibly.
Wearable tech will undoubtedly be an exciting and integral part of our future, and we look forward to witnessing the incredible innovations yet to come.
Embrace the possibilities, but let us do so thoughtfully and ethically, ensuring a brighter and more connected tomorrow.
To stay up-to-date with the latest technology updates, follow us on Instagram, Facebook & Twitter, or join our Telegram Group.