Do you want to burn calories but not a hole in your pocket? If yes, read this review blog to know about the best fitness tracker under Rs 5000.
These days, fitness trackers are on the rise. They help you in measuring fitness-related metrics like distance walking or running, heart rate, calorie consumption, and so on.
Measuring such metrics is the perfect way to get motivated and keep progressing. For today's generation, health is becoming an important issue.
As this is an era of smartphones, it is a prudent choice to integrate health, a watch, and a smartphone. So, we have come up with a list of fitness bands for that under Rs 5000.
However, before we dive into the list of best fitness trackers under 5000, let us check some essential features that you should never overlook while buying a fitness tracker.
Essential Features of Fitness Tracker:
Display
OS
Modes
SpO2
Water-Resistant
Heart Rate Tracking
Sleep Monitoring.
Stress Level Monitoring
Read Also:
Here is a list of the best fitness tracker under Rs 5000 with whom tracking your fitness has become affordable.
Sony Smartband SWR10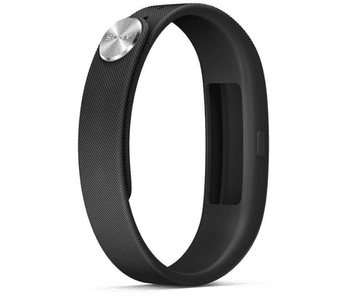 The Sony Smartband SWR10 is a sleek and slim fitness tracker that you can wear around your wrist.
It's comfortable to wear and includes two wrist straps (small/large). The Smartband SWR10 is compatible with the Lifelog Android app and devices running Android 4.4 or later.
Connecting is easy using NFC or a standard Bluetooth connecting procedure.
This product has a warranty description "This Product Is Imported From The United States Of America.
The Seller Does Not Take Any Responsibility", so be sure to keep that in mind when making your purchase.
Redmi Smart Band Pro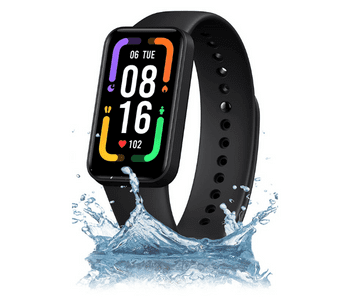 Looking for a fitness band that can do it all? Look no further than the Redmi Smart Band Pro.
This versatile band comes packed with features to help you stay on top of your health and fitness goals.
With its large AMOLED display, you can easily view your stats, even while on the go.
Plus, its continuous sleep and HR monitoring make it easy to track your progress over time.
And with its 110+ sports modes, you're sure to find the perfect activity to suit your needs.
Best of all, the Redmi Smart Band Pro has a long-lasting battery life, so you can keep going for days on end.
So why wait? Get started on your fitness journey today with the Redmi Smart Band Pro.
HONOR Band 6
HONOR Band 6 is the perfect smart band for those who want to stay fit and healthy.
It comes with a variety of features that make it a great choice for fitness enthusiasts and anyone who wants to monitor their health.
With its AMOLED 1.47" display, you can easily see your fitness stats and progress.
Additionally, band 6 tracks your heart rate, stress levels, and sleep quality so you can see how well you're doing.
It's also 5ATM waterproof, making it perfect for swimming or other water activities.
Finally, band 6 comes in a variety of colors to match your style. Choose from Meteorite Black, Flame Red, or Glacier Blue.
Amazfit Band 7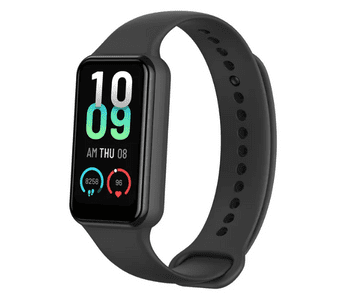 Looking for a fitness tracker that does it all? Meet the Amazfit Band 7. This smartwatch is packed with features to help you live a healthier life.
It has an always-on display so you can track your fitness progress even when your phone isn't handy.
It also has built-in Alexa for voice control and hands-free convenience. Plus, it has a long-lasting battery life of up to 18 days.
And it's water-resistant, so you can take it swimming or run in the rain.
It also has 120 different sports modes to choose from, so you can find the perfect one for your workout.
And if that's not enough, it also monitors your heart rate and SpO2 levels. So what are you waiting for? Get the Amazfit Band 7 today.
GOQii Smart Vital Plus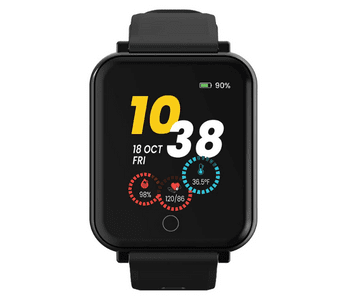 GOQii Smart Vital Plus is a smartwatch designed to improve your health and well-being.
It monitors your body temperature, heart rate, and blood oxygen level, and provides personalized guidance to help you stay fit and healthy.
The GOQii app gives you access to expert coaches who can help you reach your fitness goals, and the watch tracks your sleep patterns to help you get a good night's rest.
The GOQii Smart Vital Plus is the perfect way to take control of your health.
Ubersweet Imported M3S
The Ubersweet Imported M3S Smart Band Bluetooth Bracelet is the perfect way to monitor your heart rate and overall fitness.
This smart band is made of high-quality materials and is comfortable to wear.
It features a large OLED display that shows your heart rate, steps taken, calories burned, and more.
The bracelet is also sweat-resistant and has a built-in USB charging port.
The Ubersweet Imported M3S Smart Band Bluetooth Bracelet is a must-have for anyone who wants to stay fit and healthy.
Concluding Remarks
These were some of the best choices for fitness trackers under 5K. The product listed here will offer the best value-for-money products.
If you are looking for the best fitness tracker under Rs 5000 available in India then you will certainly love our list of best picks.
Of course, you should not take these fitness trackers as concrete health monitoring devices but you will need professional help to track the exact details.
We have done this research solely based on the technical specifications.
If you feel we forgot to mention any product here then share your views with us in the comment section below.
Make a wise choice! Happy Shopping!
To stay up-to-date with the latest technology updates, follow us on Instagram, Facebook & Twitter, or join our Telegram Group.