Do you want to buy the latest and improved version of the Amazon Fire TV Stick? If yes, the Amazon Fire TV Stick 4K Max is the perfect pick for you. Read on to get in-depth details about it.
During the COVID-19 pandemic, we have seen a significant increase in online content consumption. The new Fire TV Stick from Amazon is aiming to offer viewers a seamless content viewing experience.
Amazon is well-known for its Fire TV Sticks and recently they have added a brand-new Fire TV Stick 4K Max to their existing portfolio in India.
This latest model is an upgraded version of the Fire TV Stick 4K. The best thing about it is – it comes with Wi-Fi 6, Dolby Vision support, and much more. Amazon has tried its best to do all-around improvements by making it stand apart from its competitors and predecessors.
This Fire Stick is up for pre-order in India. It will cost you approximately Rs. 6,499. If you want to pre-order it, you can do it from an Amazon India website. Also, you can pre-book it from Amazon kiosks in selected malls.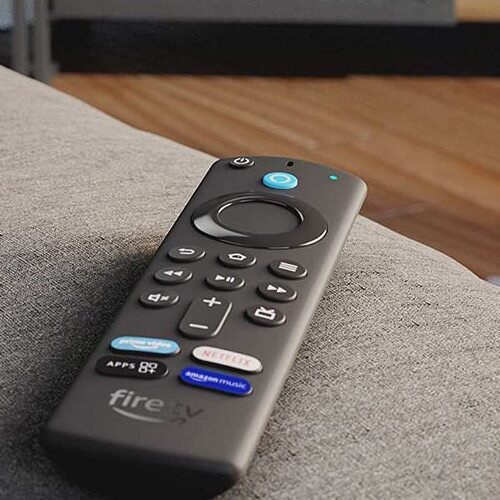 They will start shipping this Fire Stick 4K Max to consumers from 7th October 2021.
Amazing news, right?
Now, one question that will pop into your mind will be how it is better than its predecessors?
Well, to know about this continue reading this blog. In this blog, we will discuss its features, pros, cons, and technical specifications.
Read Also
Best 6 Amazon Alexa Echo Smart Speakers
Amazon Kindle Oasis 10th Gen: The Most Advanced Kindle
Therefore, without further ado, let us get started.
Fire TV Stick 4K Max Price & Availability:
Amazon has set the price of its Fire TV Stick 4K Max at Rs. 6,499 in India.
This Fire Stick 4K Max is Amazon's second most expensive streaming device followed by the Fire TV cable.
You can pre-order it exclusively via Amazon's e-commerce platform or via Amazon Kiosks across the country.
Right now, you can pre-order this stick in black color.
You can expect Amazon to start delivering it at your doorstep from October 7, 2021.
Amazon Fire TV Stick 4K Max Features & Specifications:
This stick will come with a brand-new quad-core 1.8 GHz Mediatek MT7921LS processor. It provides the processing power that this streaming stick needs. That is the reason using this stick, you will experience smoother 4K content streaming.
The Fire TV Stick is claimed to be 40% more powerful than its predecessor. All thanks to its quad-core Media Tek MT8696 SoC which is paired with 2 GB RAM and IMG GE8300 GPU at 750MHz.
This stick supports various audio and video standards incorporating 4K UHD, HDR, & HDR10+, Dolby Vision, and Dolby Atoms. Due to that, it will provide you with a theatre-like experience at your home.
When it comes to its internal storage, it is quite amazing. The stick comes with 8GB of internal storage and 2GB of RAM. Well, the onboard storage is the same as its predecessors but the memory on this new stick 4K Max has significantly increased.
Apart from all these features, the Fire TV Stick comes with support for the WiFi 6 network. And, it offers improved speed, coverage, and stable internet connectivity.
This Fire TV Stick 4K Max will come with bundled remote along with 4 preset buttons which will help users to switch to their favorite OTT apps quickly.
As this stick comes with bundled remote which will support almost all TVs and soundbars, users do not need to buy multiple remotes.
The Amazon Fire TV Stick 4K Max weighs around 48.8 grams which is quite lighter than its predecessors.
The stick also supports Bluetooth v5.0. Using it, you can pair it with compatible devices such as Bluetooth speakers, headphones, and video game controllers.
How to Set Up?
The installation and use of the Fire TV Stick are straightforward. All you need to do is plug it into an HDMI port on the back of your TV and you are good to go. 
Price:
Bottom Line:
In a nutshell, at this stage, it is expected that Amazon Fire TV Stick 4K Max will be the most powerful streaming stick and it will rule the market. It will improve your TV viewing experience and lots of other improvements over its predecessors.
Have you ordered it? If not, do it today!