Fire-Boltt's new Fire-boltt Collide smartwatch has made an entry with a perfect blend of round and square dials. Enjoy the best of both worlds in one seamless timepiece.
The Fire-Boltt Collide was released in India this week. As you know Fire-Boltt is a company that has been gaining recognition in India for its reasonably priced smartwatches and earphones.
As usual, this Fire-Boltt model has an array of features, including call and message notifications, fitness tracking, a heart rate monitor, as well as sleep tracking.
Additionally, the smartwatch has a SpO2 sensor that is capable of measuring your blood's oxygen levels.
So if you're someone who's searching for a budget smartwatch with a variety of functions, the Fire-Boltt Collide is a must-check alternative for you because of its budget-friendly version.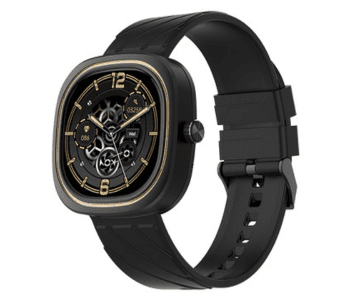 Read also: Noise ColorFit Icon 3: Noise Launches Smartwatch
Specs and Features of Fire-Boltt Collide
The Fire-Boltt Collide smartwatch is packed with lots of features. I have listed most of them here:
Quadrangle metallic build with 10mm chassis and circular screen.
1.32-inch HD screen with 500 nits of brightness and 360 x 360-pixel resolution.
Rotating crown for easy UI navigation.
Support for over 100 watch faces.
Sleep tracker, heart rate sensor, SpO2 sensor, and up to 70 sports modes.
Bluetooth calling with a 2-in-1 chip and Bluetooth version 5.2.
300mAh battery with up to 7 days of battery life.
Weather updates, remote camera/music controls, reminders, and notifications from various apps.
IP68 rating for water and dust resistance.
Access to Siri or Google Assistant.
Price and Sale of Fire-Boltt Collide
The Fire-Boltt Collide is priced at ₹3,999 in India, making it a budget-friendly option for those looking for a smartwatch with a lot of features.
If you're planning to purchase one to make your wrists more stylish, you may visit Amazon or the company's official website in India, to purchase this one.
The Fire-Boltt Collide smartwatch is available in 5 different classic color variants, including Brown, Matte Black, Grey, Silver Black, and Grey Black.
This product competes against other smartwatches in the market like the Noise Icon 2 and boAt Lunar Connect Pro, providing customers with maximum features.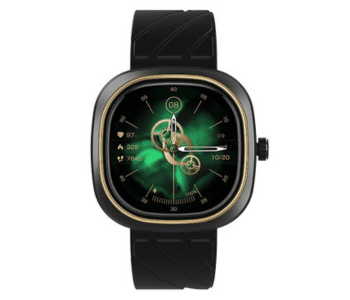 Conclusion About Fire-Boltt Collide
The Fire Boltt Collide Smartwatch is a stylish and functional timepiece that is designed with the user in mind.
It features a sleek, modern design that is sure to turn heads and its advanced technology makes it one of the most advanced smartwatches available.
The smartwatch offers a variety of features, including fitness tracking, notifications, music control, and more.
With its many features and specs, the Fire Boltt Collide Smartwatch is sure to be a great addition to the modern lifestyle.
To stay up-to-date with the latest technology updates, follow us on Instagram, Facebook & Twitter, or join our Telegram Group.