Are you looking to buy a new laptop, but aren't sure which processor to choose? If so, you're in the right place.
In this blog post, we'll compare Intel Core i3, i5, i7, and i9 processors to help you decide which is best for you. Keep reading to learn more.
The Difference Between Intel Processors Core i3, i5, i7, and i9.
If you're in the market for a new laptop, you've probably noticed that there are a lot of different options when it comes to processors.
Intel Core i3, Core i5, Core i7, and Core i9 processors are all popular options, but what's the difference between them?
What makes these processors different from each other?
The biggest factor that determines which processor is right for you is performance.
If you're a casual user who just wants to browse the internet and do some light word processing, an Intel Core i3 processor will be more than enough.
For more demanding tasks like video editing or gaming, you'll want an Intel Core i5.
And if you need the absolute best performance possible for things like 4K video editing or 3D rendering, you'll need an Intel Core i7 or Intel Core i9 processor.
Of course, you'll also need to take into account things like graphics and memory when choosing a processor for demanding tasks like gaming or video editing.
Read Also: Best Processors For Gaming Laptop
Let's talk about the Processors
Intel i3 Processors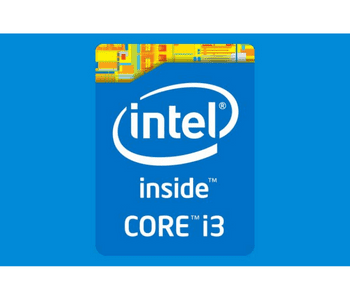 The Intel i3 processors. The Intel Core i3 is a mid-range line of laptop processors from Intel.
Introduced in 2010, the Core i3 is the lower end of Intel's two lines of dual-core processors, the other being the higher-end Core i5.
As of 2019, Intel still produces several models of Core i3 processors for laptop computers.
Unlike the Core i5 which is aimed at general consumers, the Core i3 is targeted at entry-level users who need a processor that can handle basic tasks such as web browsing and word processing.
As such, the Core i3 is not as powerful as the Core i5, but it is more affordable.
Some models of the Core i3 also feature power-saving technology that helps to prolong battery life.
Overall, the Intel Core i3 is a good choice for users who need an affordable and capable processor for light-use laptops.
Pros and Cons of i3 Processors
Intel i3 processors are a great choice for budget-conscious shoppers.
They offer excellent performance for the price and include features like Hyper-Threading and Turbo Boost.
Intel i3 processors are also very energy efficient, which is ideal for laptop users who want to save battery life.
However, there are some drawbacks to consider.
Intel i3 processors do not support overclocking, so gamers and power users may want to look elsewhere.
Additionally, the integrated graphics on Intel i3 processors are not as powerful as dedicated GPUs.
Overall, Intel i3 processors are a good choice for casual users and budget shoppers who want a balance of performance and features.
Intel i5 Processors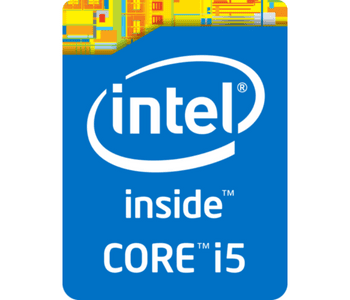 The Intel i5 processors are a family of mid-range CPUs that offer a great balance of price and performance.
Featuring quad-core processing and clock speeds of up to 3.5 GHz, the i5 is capable of handling even the most demanding tasks.
Additionally, the i5 comes with support for DDR4 memory and PCI Express 3.0, making it a great choice for gamers and power users alike.
Despite its high performance, the i5 is surprisingly powered and efficient, making it an ideal choice for laptops and other portable devices.
Whether you're looking for a powerful processor for gaming or a more affordable option for general use, the Intel i5 is sure to meet your needs.
Pros and Cons of i5 Processors
Pros:
The Intel i5 processor is a great all-around performing processor.
It is much faster than an i3 and can even hang with some of the i7 processors out there while being much cheaper.
An i5 will also be able to handle gaming and other more strenuous activities without any issues whatsoever.
You're also able to overclock an i5 which will give you even more power and speed if you need it.
Cons:
While an i5 can hang with some of the i7s out there, it is not as good as those processors. If you are looking for the absolute best then you will want to get an i7.
An i5 also runs hotter than an i7 so if you are looking to do any serious overclocking you will want to get an i7 for that as well.
Read Also: Best Laptop Under ₹80000
Intel i7 Processor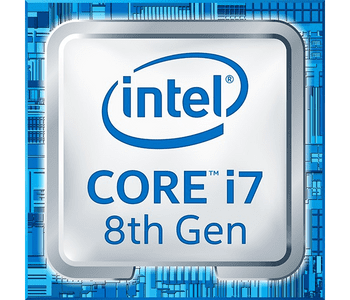 The Intel i7 processor is a high-end model that is designed for use in demanding applications.
It offers a number of features that make it ideal for gaming and other resource-intensive tasks.
For example, the i7 has a higher clock speed than the i5, meaning that it can process instructions faster.
It also has more cache memory, which helps to improve performance by reducing the amount of time needed to access data.
In addition, the i7 supports Hyper-Threading, a technology that allows each core to handle two threads simultaneously.
As a result, the i7 is significantly more powerful than the i5 and is well suited for demanding applications.
Pros and Cons of i7 Processor
Intel's i7 processors are some of the most powerful and popular on the market, but they're not right for everyone.
Here's a look at the pros and cons of i7 processors to help you decide if they're the right choice for your needs.
Pros:
Increased speed and performance: i7 processors are designed for heavy-duty tasks, so they offer a significant boost in speed and performance over other types of processors.
More RAM support: i7 processors can handle more RAM than other types of processors, making them ideal for gamers and other power users who need to take advantage of every last bit of memory.
Cons:
Higher price tag: Because they offer more power and features, i7 processors tend to be more expensive than other types.
Increased power consumption: i7 processors also tend to use more power than other types, so they're not always the most energy-efficient option.
Overkill for basic tasks: Unless you're doing something that requires a lot of processing power, an i7 processor may be overkill for your needs.
So, what's the bottom line? If you need the fastest, most powerful processor on the market, an i7 is probably your best bet.
However, if you're not planning on doing anything too intensive, you may want to save yourself some money and get an i5 or i3 instead.
Read Also: Best Laptops Under ₹90000
Intel i9 Processors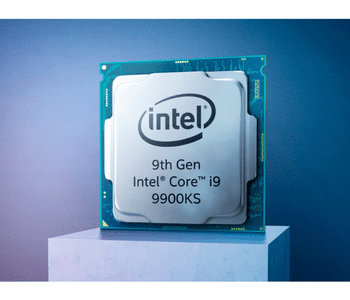 Intel's newest i9 processors are a powerful upgrade.
Intel's latest line of processors, the i9 series, offers a major performance boost over previous generations.
The i9 series was first introduced in 2017, and it represents a big step up in terms of performance when compared to its predecessor, the i7.
The main difference is the number of cores; while the i7 only had four, the i9 has six.
That means that there are more individual processing units working in parallel, which results in snappier performance overall.
Another key difference is the clock speed. The base clock speed of the i9 is 2.9 GHz, which is slightly higher than the 2.8 GHz of the i7.
However, where the i9 really shines is in its Turbo Boost feature.
With Turbo Boost enabled, the clock speed can go up to 4.8 GHz, which is a significant improvement over the 4.2 GHz max turbo speed of the i7.
In terms of real-world usage, that means that the i9 can handle even the most demanding tasks without any slowdown.
Whether you're editing 4K video or playing the latest AAA games, you can be confident that your computer will be up to the challenge.
So if you're looking for a new super powerful laptop with high-end specifications, make sure to check out one with an Intel i9 processor inside—you won't be disappointed by its performance.
Pros and Cons of i9 Processors
The Pros:
The Pros of the Intel i9 Processors are mainly due to their speed.
They offer a great deal of processing power, which can be utilized for gaming or other purposes that require a lot of graphics processing or a lot of data to be processed quickly.
They also tend to run cooler than some of the other options on the market. Which is an important consideration for people who want to use their computers for long periods of time without running into overheating issues.
Overall, they are very powerful processors that offer a lot of features and benefits for users.
The Cons:
The Cons of the Intel i9 Processors relate mainly to their cost.
They are significantly more expensive than some of the other options on the market, which could be a deterrent for some potential buyers.
In addition, because they are such powerful processors, they require more cooling than some other options. Which could also lead to increased costs associated with using them.
Overall, they are still good processors with a lot to offer users, but their high price tag and need for additional cooling may make them less attractive to some potential buyers.
Price
Another important factor to consider is price. Generally speaking, the higher the performance of a processor, the more expensive it will be.
So if you're on a budget, an Intel Core i3 may be the best choice for you.
However, if money isn't an issue and you need the absolute best performance possible, an Intel Core i9 is the way to go.
Conclusion
There are a lot of factors to consider when choosing a processor for your laptop.
But perhaps the two most important factors are performance and price.
If you're looking for the best possible performance, an Intel Core i9 is the way to go.
But if you're on a budget and don't need top-of-the-line performance, an Intel Core i3 will be more than enough.
No matter what your needs are, there's an Intel processor that's right for you.