Innovation has gifted us with a new technological ear soothing object which is Crossbeats Urban. In recent years, you may not get peace in traveling or public places. Quarrels, and crowds, are a must.
But among this chaos, if you want to snatch your peace. Then just pick an earbud of Crossbeats Urban. The excellent colors and features make you feel happy at any place. Now let's discover its features and details.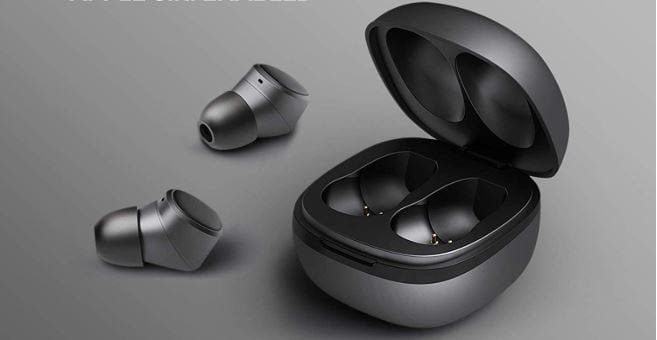 Crossbeats Urban Specifications:
The model is Urban.
Wearing style is put in the ears.
It is wireless.
It is connected to the Bluetooth version is 5.0
There is a single driver.
The type of driver is Dynamic.
The extent of the driver is 9 MM.
The earbud's impedance is 32 ohms.
The range of frequency is 18 to 24800 Hz.
The ultimate power handling ability is 200 mW.
The sensitivity measurement is 108 dBm.
The supported codecs are AAC and SBC.
It has a microphone system.
It has volume control activity.
Up to 12 hours, it can be exploited.
The battery's breadth is 700 mAh.
It has a water resistance capacity, and it is IPX7.
Read Also
Best Earbuds Under 3000 (True Wireless)
Best Earbuds Under 5000 (True Wireless)
Product Details:-
Automatic Connection:
You may be confused about the connectivity. Are you thinking about how do you connect it with your smartphone? Just use it with a big smile because it can be connected to your phone only via Bluetooth.
Sound Quality:
Do you know that it is developed in a Beryllium setting? For this, the small pocket-size earbuds can deliver you a loud sound wherever you are, in the crowd or on the outside. You can enjoy your music.
Waterproof:
Cross beats Urban owns the certificate of IPX7. It proves that it can resist water easily. So just go out wearing your favorite earbuds in the monsoon too.
Noise Cancellation:
Peace is your ultimate desire, what you wish. So you may demand peace in the thick crowd. You may need to be undisturbed by anyone when you are paying attention to your favorite music or videos. So just relax. It has noise cancellation power. You can easily prevent any noise by wearing earbuds.
Battery Capacity:
The battery is your most valuable concern. The battery life is 700 mAh. After the entire charging, you can use it for up to 12 hours trouble-free.
Modes:
The earbuds have two several types of modes. One is Mono Mode, and another is Stereo Mode. What is the necessity of the modes? It can raise the love with your partner or friends. Yes, with this mode you can listen to music with your partner. Even you both can relish any cinema with the help of earbuds.
Work Like Gaming Headphones:
Do you want to replace your big and heavy-weighted headphones at the time of playing a game? Then pick out Cross beats Urban earbuds. It is the perfect alternative.
Price:
Adjustability:
You have no idea about the adjusted capacity at the time of walking, jogging, running, jumping, or traveling. It is much more comfortable to use. Even it is acceptable to Siri and Google.
Just enjoy your music with colorful earbuds.