In this article, I've included the 5 Best True Wireless Earbuds Under ₹30000
You must be aware that the demand for earphones has been increasing day by day. The number of cellphone users, and podcast listeners are growing every day.
Earbuds have had such an impact on our daily lives that we now use them on a daily basis. Initially, the headphones were created with the intention of keeping the telephone operator's hands-free while using the phone.
But to this date, headphones have come a long way since the 19th century. Various technological advancements have occurred during this time.
A wide variety of audio equipment is now available to us, including headphones, earphones, earbuds, and even true wireless earbuds.
I've come up with a list of the best true wireless earbuds under ₹30000 to help you to get the greatest sound quality for your money.
So let's take a closer look at my well-researched article, which will help you pick your favorite from the list with ease.
Most Essential Features of Earbuds:
Before diving into the list, first, you must know that many factors must be taken into account before selecting any wireless earbuds, including:
Active Noise Cancellation
Battery Life
Charging Case Compatibility
Drivers Size
Bluetooth Version
Latency Rate
Frequency Response.
Read Also:
Top 5 Best True Wireless Earbuds Under ₹30000 in India, with Best Comfort & Amazing Sound Quality
Bose QuietComfort Truly Wireless Bluetooth Earbuds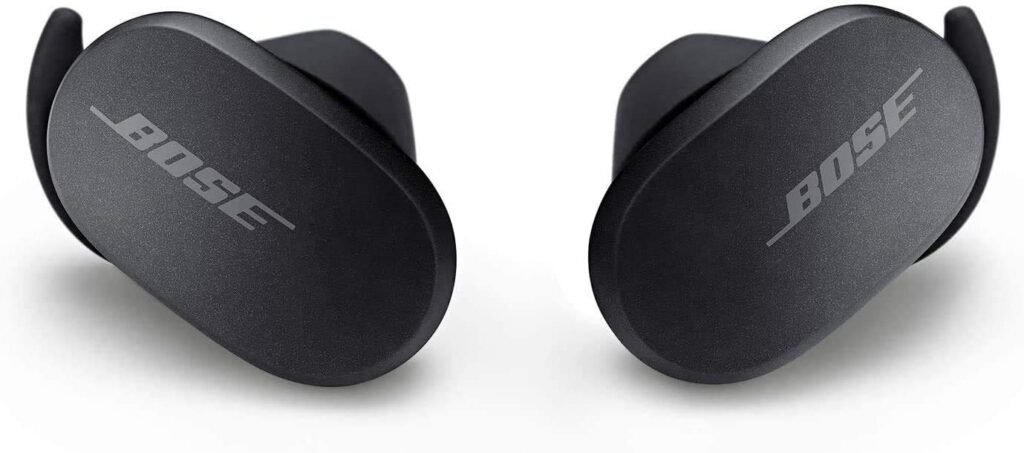 a) Excellent Noise Cancellation
To date, lots of buyers & reviewers have claimed that Bose QuietComfort TWS is one of the most noise-canceling earbuds on the market.
It has 11 different levels of active noise-canceling features. Thus this is perfect for you if you want to listen to music or podcasts or watch videos or movies with no distractions.
Along with the feature, Bose QuietComfort also has a transparency mode so that you can easily switch to outside sound for instant conversations.
One more thing I must mention here is that these earbuds always produce lifelike exciting sounds at any level of volume. The frequency is totally balanced.
b) Best Ear Comfort
If you are someone who wants or needs to wear earbuds all day long, you must feel discomfort. So I would recommend you to use Bose QuietComfort. Their ear tips are made of soft silicone in 3 different sizes to provide you with an excellent fit.
c) Simple Touch Controls
You will be amazed to know that to use this product you don't need to press any buttons.
Your simple touches & gestures are enough to play music, receive calls, adjust volumes, or any control. You will get simple but amazing touch controls on these earbuds.
d) Sweat & Weather Resistant
Bose QuietComfort earbuds are sweat as well as weather-resistant. There is no compromise, whether they're in contact with rain, snow, sweat, or even scorching sun.
e) Long-Lasting Battery
These earbuds have powerful batteries which can last up to 6-12 hours with only one charge. They are compatible with all Qi-certified charging mats.
Read Full Review – Bose QuietComfort Earbuds
Beats Powerbeats Pro Bluetooth Truly Wireless Earbuds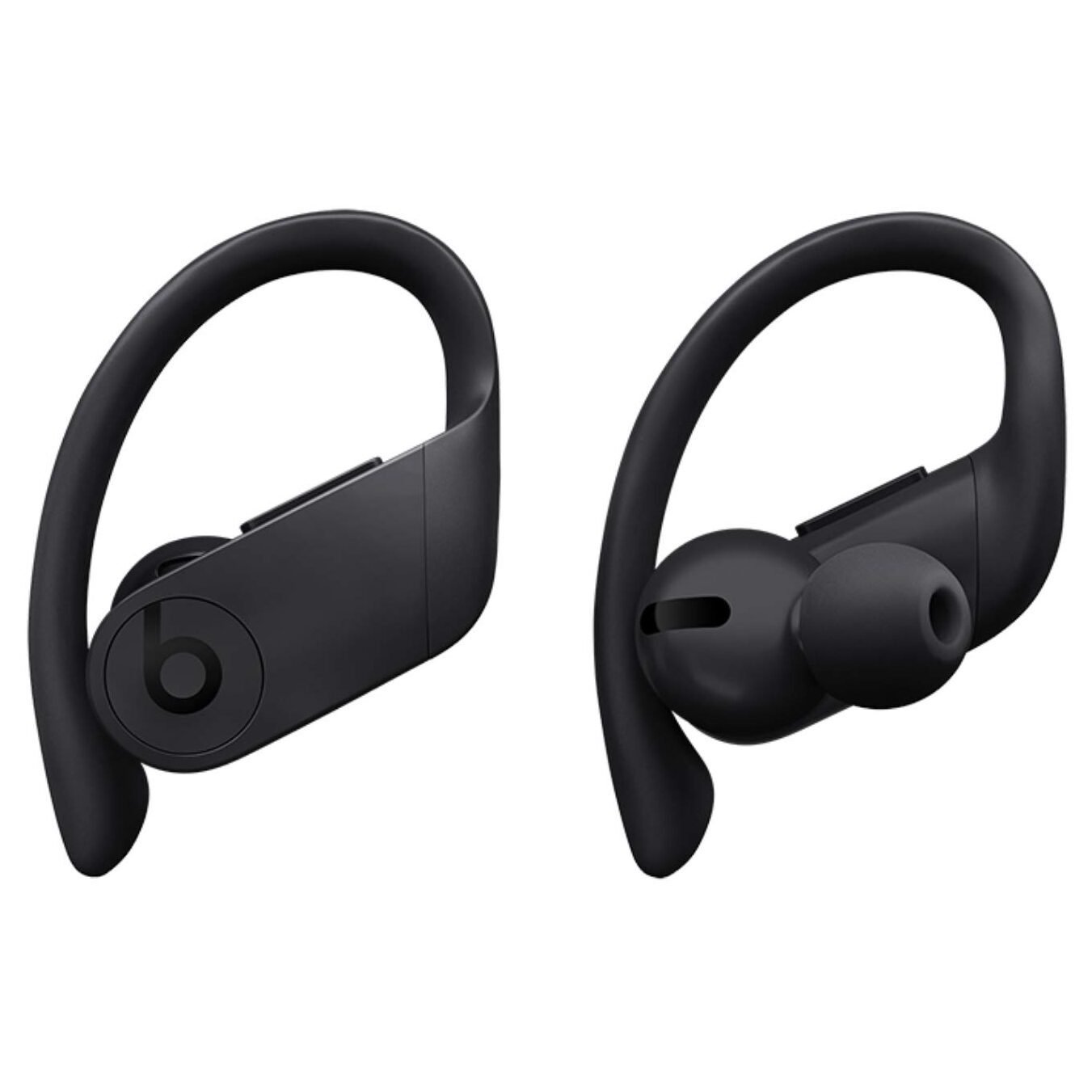 a) High-Performance with Comfortability
Beats Powerbeats Pro Bluetooth TWS Earbuds are also high-performing in-ear earbuds with amazing sound quality. These wireless earphones are totally adjustable and lightweight with secure-fit hooks.
b) Perfect for Fitness-Freaks
These are perfect for athletes & fitness freaks as they provide comfort as well as stability. They are water & sweat-resisted, even during fast running or tough workouts.
c) Impressive Battery Life
If we talk about its battery life, they perform quite impressively. Their listening time is up to 9 hours. It lasts up to 24 hours with its charging case.
d) Compatibility
Despite your smartphone type, Beats Powerbeats Pro is compatible with both iOS & Android.
e) Total Control
You will get full control of volume, tracks, calls & music on both earbuds.
Jaybird Vista Truly Wireless Bluetooth In-Ear Earbuds with Mic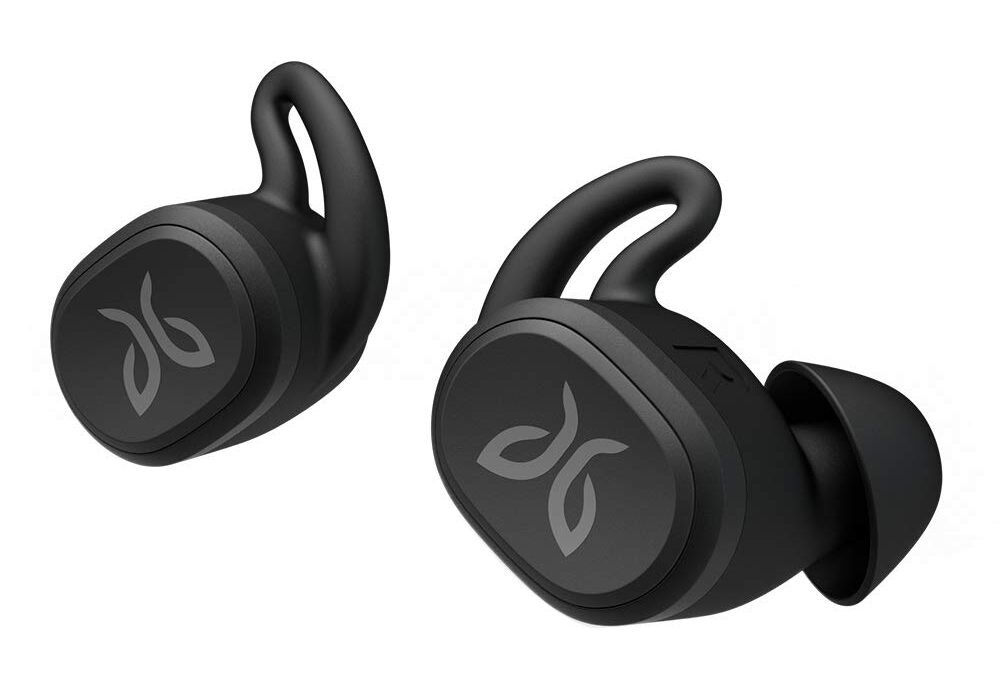 a) All in One Feature
The Jaybird Vista Earbuds can also be good for you at a lesser budget. It provides good sound quality with long-lasting battery backup.
The product is durable & its panel is very easy to use. Anyone can operate its customizable settings easily. That's why people love to carry this product on their adventurous tours.
b) IP68 Rating Protection
You don't need to worry about water drops, sweat, or dust while using these earbuds as they have IP68 rating protection.
c) EQ Profiles & Customization
The customizable EQ profiles & 6mm milled drivers offer you excellent sound quality.
You will really love its EQ customization settings as these give you full control to adjust volume, bass level & audio control.
d) Usage Customization
This product has 3 interchangeable ear gels which you can choose as per your preference.
e) Tune More, Distract Less
Jaybird Vista earbuds have the SurroundSense technology. It provides you the accessibility which allows you to hear exactly what you choose.
It allows you to communicate with the outside world while listening to music or podcasts while being aware of the traffic.
Klipsch T5 II True Wireless Sport Bluetooth in-Ear Headphone with Mic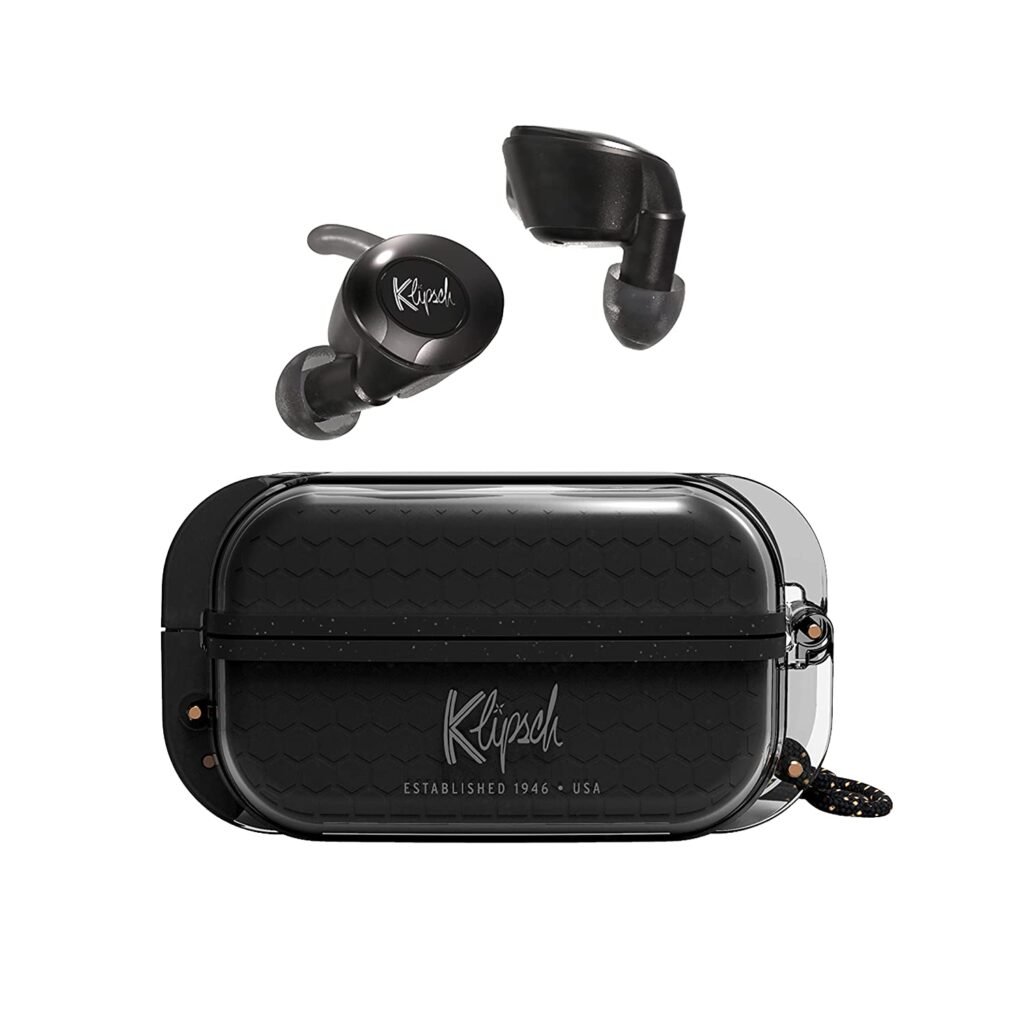 a) Advanced Driver with High Quality
Its powerful driver incorporates high output, balanced sound, and heavy bass extension to offer stunning performances.
b) Special Sound Efficiency
The performance, voice, and design of the T5 II Series earbuds are based on the same superior design as their iconic home theater speakers.
They're built for maximum efficiency and meant to be the finest sounding, very comfortable earphones on the market.
c) Transparency Mode
The transparency mode allows outer sound to enter your ears, allowing you to be aware of the outside world.
d) Fast Bluetooth Connection
Rapidly connect to your device using Bluetooth for a fast, reliable wireless connection. AAC and aptX are among the options. Both iOS and Android are supported.
e) Auto Moisture Removal System
The Klipsch T5II charging case not only does it charges your earbuds, but also keeps them safe from dirt, dust, and water when they aren't in use. The earphones stay dry and clean due to the included reusable moisture removal system.
Huawei Freebuds Pro Truly Wireless In-Ear Earbuds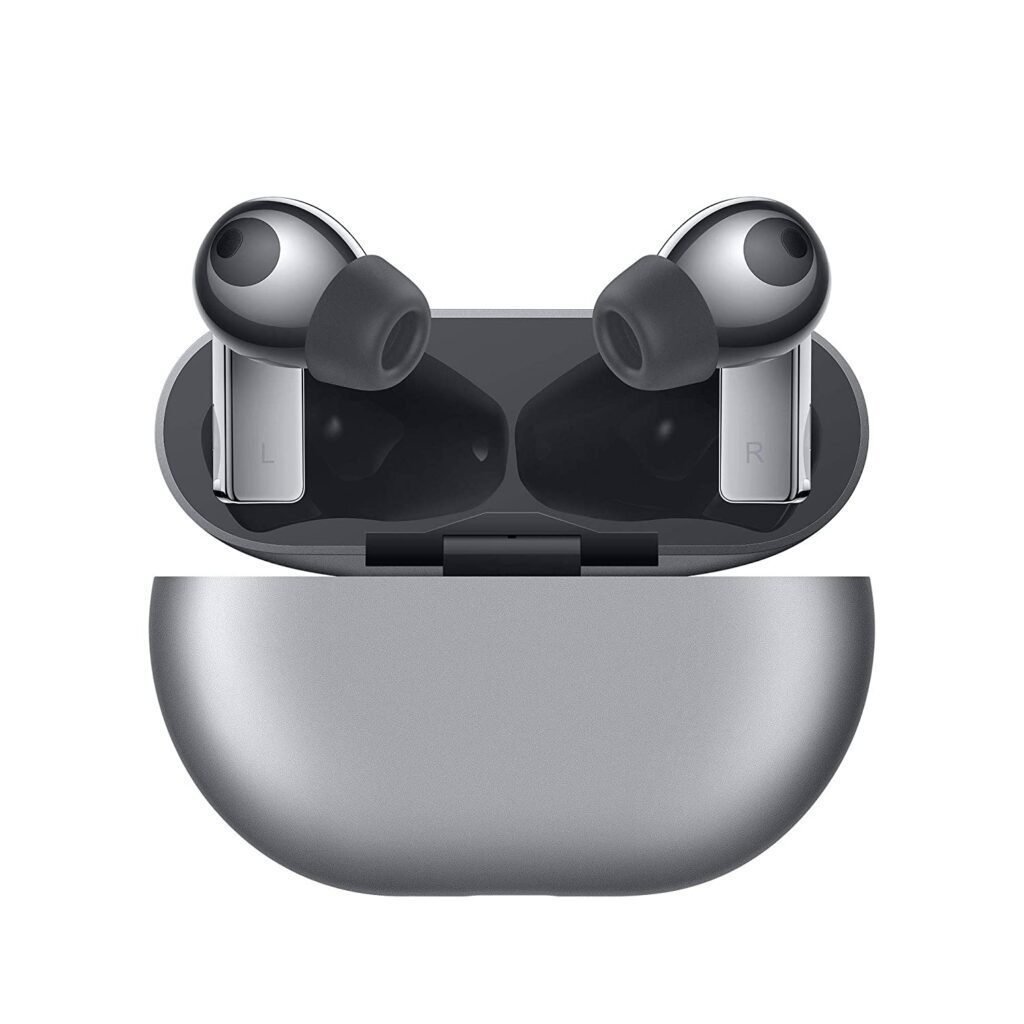 a) Overall Quality
They are headphones with the very good build quality and superior sound quality that will satisfy 99% of users.
The rest will depend if you have a smartphone compatible with the LHDC codec although they are NOT recommended for athletes.
b) Noise Canceling
The ANC (Active noise canceling) works quite well considering the limitations of this type of system in-ear (which does not cover the ear), thanks to the 6 microphones that capture ambient sound to generate the inverted wave.
c) Button Functions
In each of the headphones, there is a touch surface that serves to raise and lower the volume once you get used to is super practical.
There is also a hidden button to pause or resume playback, change songs, etc. This button is not touched, it is a button, which seems to you a successful to avoid accidental touches.
d) Perfect Shape to Fit Well
Very comfortable to wear, they have the perfect shape to fit your ear and barely weigh, as a result after a while you don't know you're wearing them.
e) Sound Quality during Phone Calls
Really clear sound and the person on the other end could hear me clearly during phone calls. For phone calls, you can use just one bud if you like. I find it clearer than using the phone for call quality.
Final Words on Best True Wireless Earbuds Under ₹30,000
In this article, I've included the 5 Best Earbuds Under ₹30000 in India. I hope that this article will help you to make an informed decision when purchasing new & quality earbuds.
You may acquire lots of cheaper earbuds from the market but you will have to compromise on the quality.
Wireless earbuds are becoming more popular as customers look for items that don't require them to carry around unwieldy wires. And because of the advancements in technology, we are able to enjoy all of these amazing devices at a decent price.