Are you looking for a premium level Best Smartwatches Under 20000?
We have brought here the complete information about the high-end smartwatches for you under Rs 20000.
Initially, the function of watches was to showtime. However, there has been an evolution in watches over time in terms of technology.
As we know that the present age is the age of technology. Smartwatch is also a great achievement of technology. It works like a mini smartphone as well as a fitness tracker.
Smartwatches: A mini smartphone
Since smartphones are large in size, it is very inconvenient to take them out of pocket again and again.
Smartwatches connected with smartphones work as their companions.
It is able to get app notifications and calls etc. You can also listen to music via it.
Since it is tied on the wrist, it is easy to look at it repeatedly in comparison to a smartphone.
Smartwatch: A fitness tracker
Apart from performing the functions of a smartphone, smartwatches perform as fitness trackers also.
These are equipped with various fitness tracking features like a heartbeat tracker, oximeter, sleep monitor, stress level monitor, etc.
Although, for the purpose of fitness tracking, smart bands are available there. They are economic also in price in comparison to smartwatches.
But a smart band can perform the functions of a fitness tracker only. Whereas a smartwatch, apart from monitoring your health, can perform various functions like receiving app notifications, taking calls, playing music, and much more.
That's why if you want a fitness tracker as well as a mini smartphone, you should buy a smartwatch.
There are a number of smartwatches available in the market.
Since you are going to spend a handsome amount you should consider quality watches from well-known brands only.
We have selected the best smartwatches under Rs 20000 from world-class brands.
What should you look for when buying a smartwatch?
You should take into consideration the following essential features when purchasing a smartwatch.
Read Also
Essential Features of Smartwatches:
Display
OS
Exercise modes
Water resistance
SpO2
Blood pressure monitor
Heart Rate Tracking
Sleep Monitor.
Stress Level Monitor.
Other fitness trackers, if available.
This blog takes a look at some of the best smartwatches under Rs 20000.
So, read on to know more about it.
Here is the list of Best Smartwatches Under 20000:
Fitbit Sense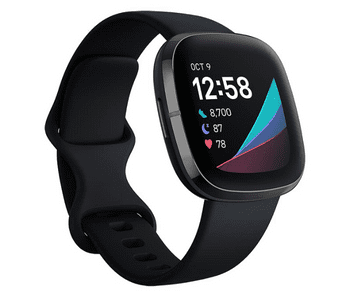 Looking for an advanced smartwatch that does more than just track your fitness?
Fitbit sense is your perfect choice. This amazing device not only monitors your heart health and stress levels but also skin temperature trends.
Plus, with Alexa built-in, you always have access to the latest weather, news, and more.
And it looks great too, with a sophisticated carbon/graphite finish. Best of all, it's comfortable to wear all day long, with a fit that wrist sizes 140mm – 220mm.
So why wait? Get Fitbit sense today and start living a healthier life.
Garmin Venu Square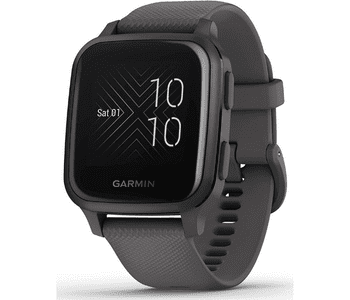 The Garmin Venu Square Smartwatch is the perfect choice for athletes and fitness enthusiasts looking for a comprehensive on-the-wrist health and wellness monitoring solution.
With more than 20 preloaded sports apps, Venu Square lets you choose from a wide range of activities to track, making it easy to stay motivated and focused on your fitness goals.
The watch also features a built-in workout planner, so you can easily create custom workouts based on your favorite activities.
Plus, with its bright color display and up to 6 days of battery life, the Venu Square is a great option for those who want a stylish and functional smartwatch.
Fitbit Versa 3 Smartwatch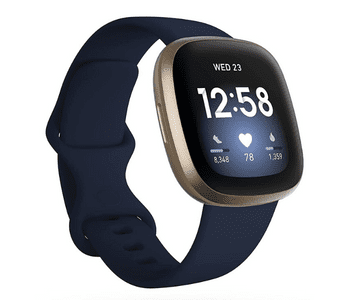 The Fitbit Versa 3 Smartwatch is the perfect accessory for anyone who wants to stay healthy and fit.
This smartwatch tracks your heart rate, steps taken, and calories burned throughout the day, so you can monitor your progress and adjust your workout routine accordingly.
It also includes GPS tracking, so you can see how far you've gone on your runs or walks.
The Fitbit Versa 3 is also water resistant, so you can wear it while swimming or doing other activities without worry.
And with its long-lasting battery, you can keep track of your fitness goals for days on end.
So if you're looking for a smartwatch that can help you stay on track with your fitness goals, the Fitbit Versa 3 is the perfect choice for you.
Fossil Gen 5E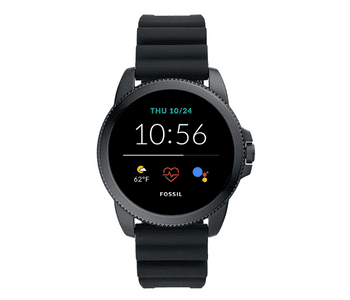 The Fossil Gen 5E Smartwatch is the perfect accessory for those who want to stay connected and be active.
This smartwatch has all the features you need to stay on top of your schedule, including a built-in speaker for phone calls, Google Assistant, SpO2, GPS, NFC, wellness features, and smartphone notifications.
You can also extend your battery life for multiple days with the new, smart battery modes.
Plus, the magnetic USB charger is included so you can charge up to 80% in under an hour.
And with heart rate and activity tracking using Google Fit, as well as built-in GPS for distance tracking, this smartwatch has everything you need to stay fit and healthy.
The swim-proof design is also perfect for those who enjoy a dip in the pool.
With all these amazing features, the Fossil Gen 5E Smartwatch is a must-have for anyone who wants to stay connected and active.
Amazfit GTR 3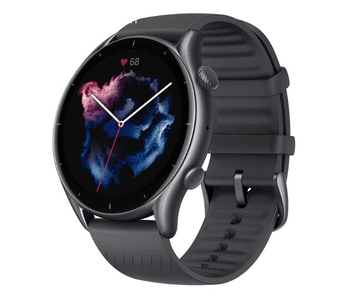 If you're looking for a powerful and feature-rich smartwatch, the Amazfit GTR 3 is a great option to consider.
This smartwatch runs on Zepp OS, which is an intuitive operating system that makes it easy to find what you're looking for.
The watch also features more than 100 stylish watch faces, all of which have a matching always-on display.
The Amazfit GTR 3's HD AMOLED display is truly clear and easy to read, with a resolution of up to 326 PPI.
In addition to its great display, the Amazfit GTR 3 also offers fitness and health tracking features, GPS, and over 150 sports modes.
Plus, with Alexa built-in, you can control your smartwatch hands-free.
Whether you're looking for a fitness tracker or a smartwatch for daily use, the Amazfit GTR 3 is a great option to consider.
Samsung Galaxy Watch4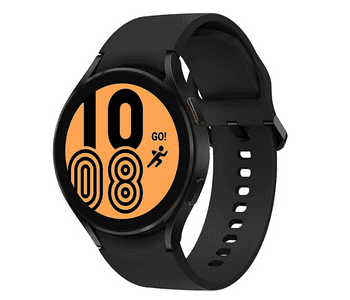 The Samsung Galaxy Watch4 Smartwatch is the perfect choice for those who want a reliable and stylish smartwatch that is compatible with Android smartphones.
This watch runs on Wear OS powered by Samsung and features a bioelectrical impedance analysis sensor for body composition analysis and an optical heart rate sensor.
Health monitoring features include advanced sleep analysis and women's health.
The enhanced fitness tracking lets you track 90+ workouts and the enriched app availability and connectivity with Wear OS, powered by Samsung, make this watch the perfect choice for anyone looking for a smartwatch that does it all.
Conclusion
So, these are some of the best smartwatches under ₹20000 in India.
If you're looking for a good quality watch that can do a lot more than just tell time, any of these should fit the bill.
Have you tried any of them? Let me know in the comments below.
To stay up-to-date with the latest technology updates, follow us on Instagram, Facebook & Twitter, or join our Telegram Group.