If you are searching for the best smartwatches under ₹30000, this article is just for you.
In this article, you will know all about quality smart watches under Rs 30000.
As soon as we thought smartphones were reshaping our lives, the emergence of smartwatches has seen to take this sensation to a next level.
We can now do everything we could on a smartphone, and possibly even more, on a little gadget that wraps securely around our wrists.
Some of the best smartwatches under ₹30k now come with a rich set of functionalities, allowing them to compete with those on the higher end of the price scale.
So, if you're seeking to upgrade your smart technology experience this year, here are some of the best smartwatches under ₹30000 to take into account.
List of Top 5 Best Smartwatch Under ₹30000
In case you're in the market or browsing online for a smartwatch and have a budget of around ₹30,000 we've got some best recommendations for you.
Here are the top 5 best smartwatches under ₹30k that are now available in India.
Read Also:
Fitbit Sense Advanced Smartwatch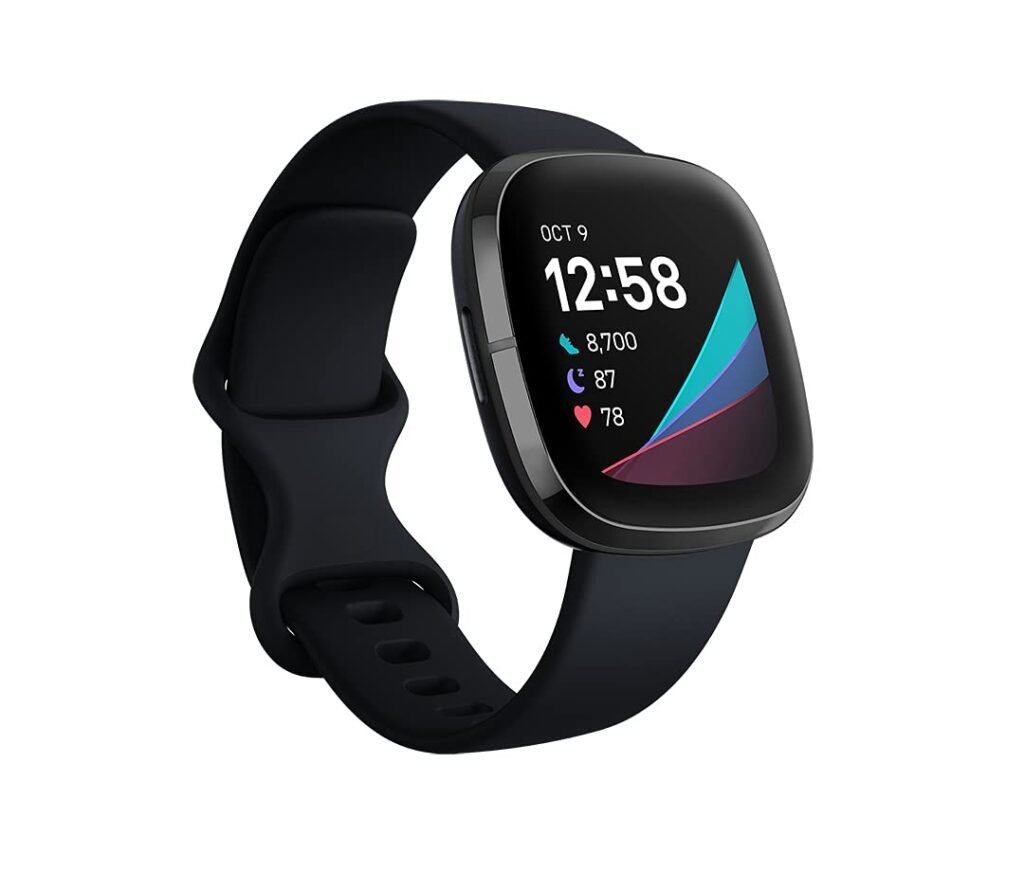 The Fitbit Sense Advanced Smartwatch has sensors that track stress, heartbeats, sleep time, and a variety of other metrics to help you live a healthier life.
To begin, it calculates your daily stress level using heart rate technology. It also uses an electrodermal activity sensor to get a precise reading.
Furthermore, the app includes EDA mindfulness sessions that are guided. Fitbit is a wearable gadget that has the capacity to store significant amounts of data.
It stores tracking of steps, calories, sleep duration, heart rate, and other data. It has GPS built-in, so you can track your runs and cycling without having to use your phone.
Fitbit Sense's battery is also top-notch, so there's no need to be concerned about it.
Pros
The battery life is excellent.
Built to last
Bright, high-resolution screen
Slim and minimalistic design
Amazing health-monitoring system
Voice assistance is supported.
EDA sensor for accurate GPS tracking and Sleep tracking.
Cons
There is no way to track your workouts in advance.
Some services require a monthly fee to use.
Samsung Galaxy Watch4 Smartwatch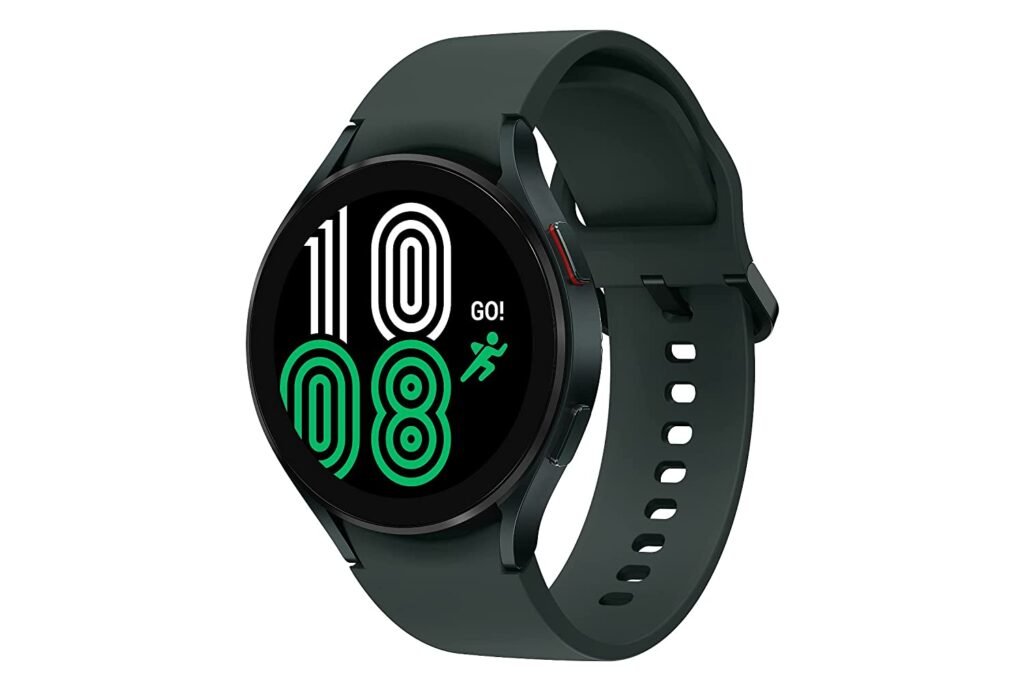 The Galaxy Watch4 series features market-leading processors, display technologies, fitness, and health tracking, and extensive connectivity with Galaxy phones.
In this era of touchscreens, we've forgotten about using our fingers to browse an operating system and getting those delightful, fine-tuned physical buttons.
Even today many people believe that rotating displays are the best thing for their wrists. And it may be enough to justify paying more for the Classic model.
Smartwatches from Samsung, such as Galaxy Watch4 and Gear S3, offer excellent performance and battery life for the majority of Android users.
Wearing these smartwatches has made it easier to monitor your health, and more efficient than before.
However, assuming it's for Android operators is really not true; this smartwatch is especially for Galaxy users.
Pros
Classic stainless steel models come with the excellent build quality.
Nice OLED with better resolution.
Now the iconic revolving ring (on the Classic model).
Updated features of BMI, ECG, BP, SpO2, VO2 max, sleep tracking, and stress monitoring.
Excellent notification management.
It has a loudspeaker & LTE to receive phone calls directly.
Cons
Battery life is 1-2 days on average.
All models come with a cheap rubber band.
Launched at a high price.
Most countries do not certify their ECG and BPM.
It should have curved glasses like the Watch Active2.
The Galaxy Watch Active2 had a curved glass.
Garmin Venu, Stainless Steel GPS Smartwatch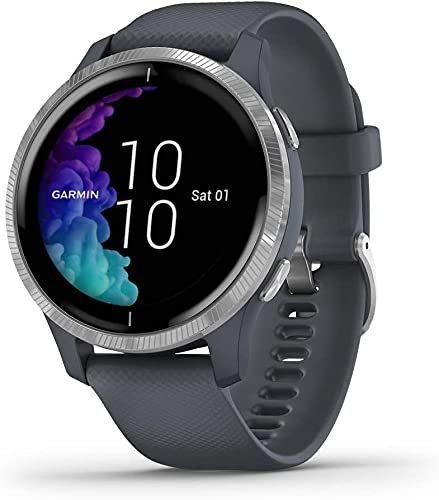 Garmin announced the Venu 2 together with the Venu 2S as one of its newest smartwatches.
The Garmin Venu 2/2S is the successor to the Garmin Venu, which was launched the year before.
These two seem identical to their predecessors, but they include new activity-tracking functions and significantly better battery life.
The Venu 2 is not only light and comfy, but it also comes with a slew of sensors that provide a variety of activity-tracking options. It's a smartwatch that's both stylish and functional.
Pros
The model is stylish, compact, and light.
Storage for music.
A complete activity tracker.
Garmin Pay lets you pay on the fly.
Onboard pulse oximeter.
Bluetooth calls can be made and received.
Three voice assistants are included.
Onboard music storage is available.
Battery life of up to 9 days.
Cons
It's quite costly.
There is no microphone or loudspeaker.
Read Also:
Best Smartwatches for Women under ₹5000
Zepp Z Smartwatch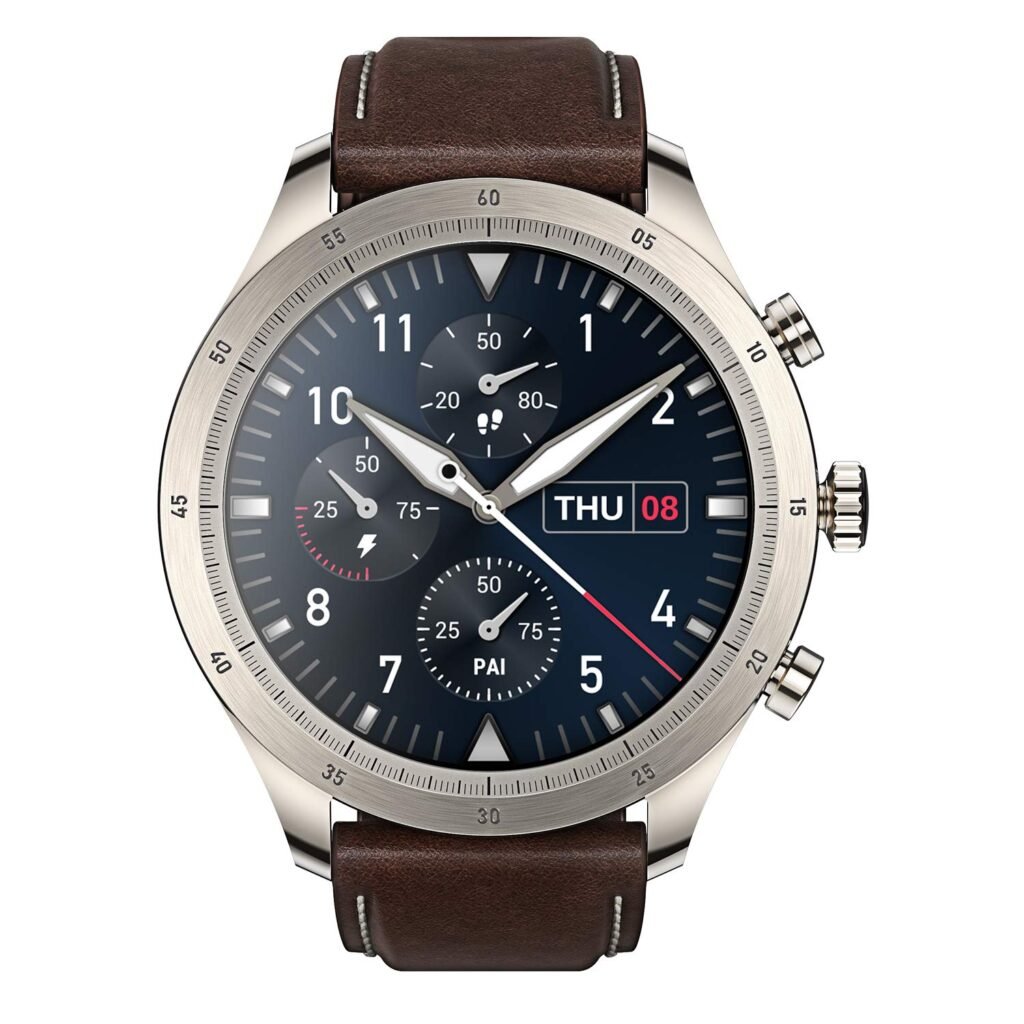 While our planet confronts the worldwide coronavirus pandemic, wearable manufacturing companies provide more innovative devices to help us track efficient health and fitness metrics.
For the past few weeks, I've worn a Zepp Z smartwatch on my wrist while cycling, sleeping, traveling, and living my normal life.
The Zepp Z wristwatch features a leather band and a classic circular watch style with 3 keys on the right, along with a spinning crown.
The watch is made of a solid piece of polished titanium alloy, making it exceptionally light and giving it a battery life of two to three weeks at a time. It's a capable wearable.
But Zepp Z has been facing strong rivalry from Apple, Samsung, and others at the 25,999 price point.
Pros
Long-lasting battery.
Perfectly designed piece.
The screen is large and vivid.
Cons
Heart rate monitoring is poor.
The cost is debatable.
There is no offline voice assistance.
Read Also:
Huawei Watch GT 2 Pro Smartwatch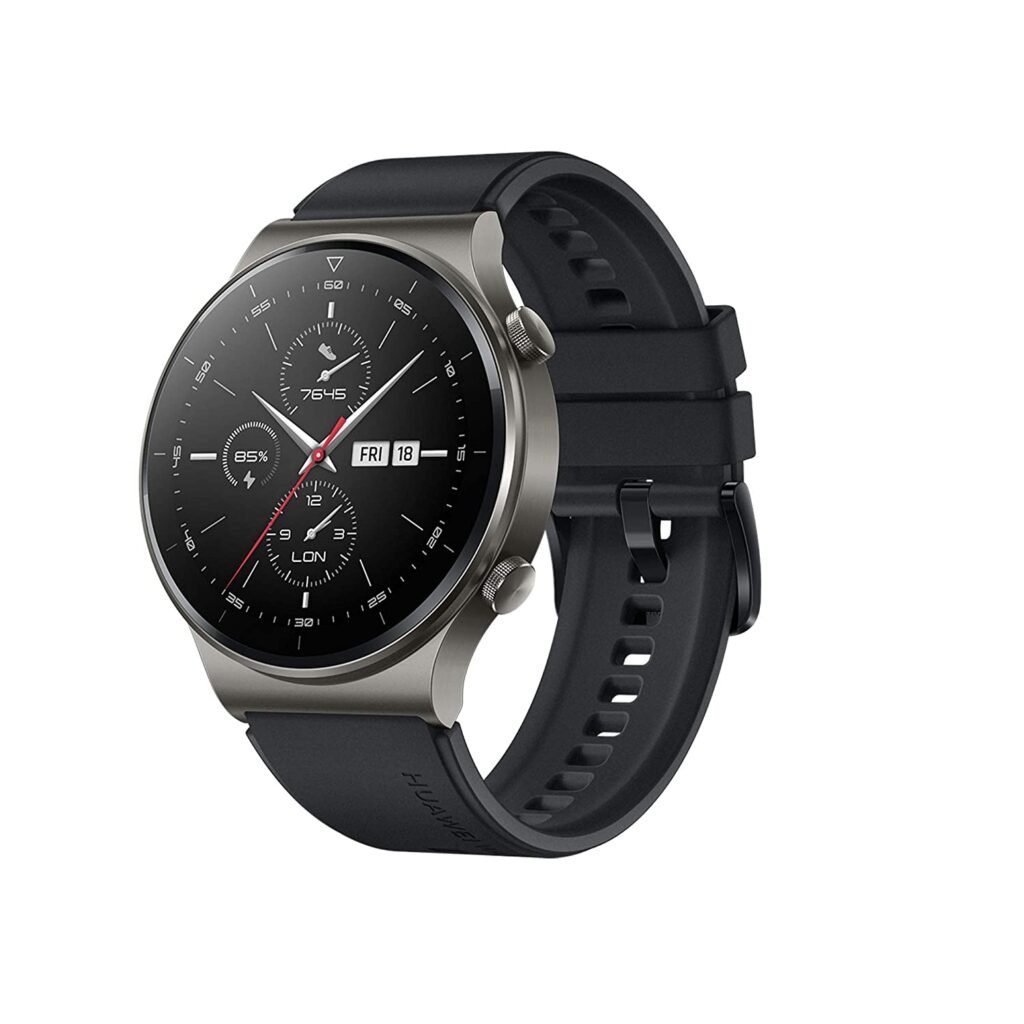 The 46mm dial and AMOLED screen of the Huawei Watch GT 2 make it a standout.
It connects to a supported Android or iOS phone via the Huawei health app, which requires Huawei Mobile Services to be active in the background.
The matte black edition with a rubberized band costs Rs. 15,990 right now. Watch GT2 includes 13 running courses and a variety of walking & running modes.
It can easily keep track of road cycling, climbing, trekking, rowing, trail running, elliptical, and swimming among other sports.
The Huawei Watch will assist you through your breathing and exhales, which makes us feel more at ease.
The GT2 includes storage, which is quite useful in a fitness-oriented wearable. It can synchronize notifications, assist you in finding your phone (even while it's in silent mode), and read incoming messages.
The Watch GT2's 455mAh battery readily lasts 5 to 7 days even with frequent use.
Pros
For the price, you get a high-quality smartwatch.
The battery life is excellent.
Unique health & fitness tracking features.
Good health and fitness tracking features are uncommon at this time.
IP-certified quality external speaker for calls.
Cons
There is no LTE option available.
Basic OS for the wristwatch.
No third-party apps are allowed.
Last Thoughts On Best Smartwatches Under ₹30000
In this fast-paced world, smartwatches are like a lifeline. You can measure your calories, steps, and even your heart rate to keep track of your health.
If you have extra money to spend on a watch, we always recommend a smartwatch above an analog and digital watch.
A smartwatch can function as both a watch as well as a fitness band. It's both convenient and fashionable.
If you're looking for a smartwatch for around ₹30000 in India, this listicle article will be very helpful for you to make a wise purchasing decision.