In this article, you will know about the Best Camera Phones Under 50000 in 2021.
In this price range, you can find a premium smartphone having quality specifications including a powerful camera setup.
Actually, ever since the cameras started coming in smartphones, the craze for the camera has been increased.
Certainly, the camera has become a significant part of our life, because, with the help of camera phones, we are able to perform various tasks in daily routine.
A camera phone makes us able to perform the following tasks easily.
Taking photos.
Making a video film.
Scanning document.
Face recognition.
Video conferencing.
What features do you want in the camera of a smartphone?
If you want to buy a good camera phone you should pay attention to the features of various lenses given on the phone.
A smartphone can have the following types of lenses.
Primary Camera:
A smartphone has a main or primary camera that captures the image of an object or scene.
Mobile phone manufacturers often refer to the power of this lens in phone advertisements. Such as 48MP or 64MP camera etc.
Apart from the primary lens, there are other lenses that play an important role in photography.
These are the following:
Wide-angle lens:
The wide-angle lens enables the camera to capture a wide landscape view.
It is useful in covering the large group or panoramic view etc.
The capacity of the lens is shown in degrees. Such as 120 degrees or 122 degrees etc. The more degrees means the more capable lens.
Macro Camera:
This is a lens that can take a detailed photo of microscopic objects from a short distance of 3cm or less.
The less distant object a lens can capture, the better macro lens is that.
Telephoto Sensor:
It is used to capture the image of long distant objects.
Depth Camera:
It is an important part of the camera. It helps the smartphone in focusing on the main object by blurring the background.
Nowadays all the smartphones are equipped with a multi-camera setup.
But in low-budget phones, the only primary camera is useful, while the other lenses are of very poor quality.
In fact, in such phones the wide-angle lens, macro lens, etc. are fitted just to say that the phone is equipped with a multi-camera setup.
As far as premium range phones are concerned, in these phones, special attention is paid to the quality of all lenses.
Therefore the whole camera setup becomes able to deliver outstanding performance.
If you are looking for a premium camera phone, I am suggesting the smartphones of well-known brands.
These smartphones are equipped with a superb camera setup.
Apart from this, they have all the features, that are expected in a high-end phone, like powerful processor, high RAM, large storage capacity, high color resolution, high refresh rate, etc.
Read Also
Best Camera Phones Above 50000 in 2020
Best camera phones under 50000:
Apple iPhone XR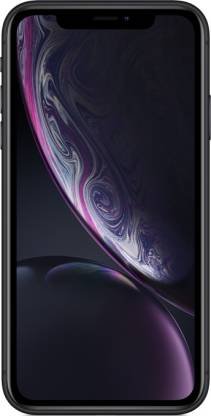 | | |
| --- | --- |
| Display | 6.1 Inches |
| RAM | 3 GB |
| Storage | 128 GB |
| OS | iOS 14 |
| Processor | A12 Bionic Chip |
| Camera | Rear – 12 MP + 5MP & Front – 07 MP |
| Battery | 2942 mAh |
---
---
Samsung Galaxy S10 Lite
| | |
| --- | --- |
| Display | 6.7 Inches |
| RAM | 6 GB |
| Storage | 128 GB |
| OS | Android 10, One UI 2.5 |
| Processor | Qualcomm SM8150 Snapdragon 855 (7 nm) |
| Camera | Rear – 48MP + 12MP + 5MP & Front – 32 MP |
| Battery | 4500 mAh |
Asus ROG Phone 3
| | |
| --- | --- |
| Display | 6.59 Inches |
| RAM | 8 GB |
| Storage | 128GB |
| OS | Android 10, ROG UI |
| Processor | Qualcomm SM8250 Snapdragon 865+ (7 nm+) |
| Camera | Rear – 64 MP + 13MP + 5MP & Front – 24 MP |
| Battery | 6000 mAh |
LG G7 ThinQ (Platinum, 64 GB)
| | |
| --- | --- |
| Display | 6.1 Inches |
| RAM | 4 GB |
| Storage | 64 GB |
| OS | Android 10 |
| Processor | Qualcomm SDM845 Snapdragon 845 (10 nm) |
| Camera | Rear – 16 MP + 16 MP & Front – 08 MP |
| Battery | 3000 mAh |
Apple iPhone 8 Plus (64GB)
| | |
| --- | --- |
| Display | 5.5 Inches |
| RAM | 3 GB |
| Storage | 64 GB |
| OS | iOS 14 |
| Processor | Apple A11 Bionic (10 nm) |
| Camera | Rear – 12 MP + 12 MP & Front – 07 MP |
| Battery | 2691 mAh |
Read Also