If you are fond of playing games on the computer and you are searching for the best laptops for gaming, then in this article, you will get complete information about this subject.
Gaming Laptops Vs Normal Laptops
Laptops for Gaming
Gaming laptops are specifically designed for heavy-duty performance.
Their graphics performance is of high quality.
The sound quality in them is also of a high level.
To keep the laptop cool, more fans are installed in them. Due to this, they are heavy in weight.
However, their battery backup is short due to heavy-duty performance.
Normal Laptops
Normal laptops are designed for normal performance.
They are lightweight and easily portable.
The battery backup of a normal laptop is much longer than that of a gaming laptop.
Why gaming laptop?
You can do normal work on a gaming laptop but you might not enjoy playing games on a normal laptop.
Actually, in gaming laptops, you get high-quality graphics and sound system, so that you get real enjoyment of the game.
Best Laptops for Gaming:
If you want to buy a quality gaming laptop to enjoy the game, then I am suggesting you the best gaming laptops.
You can take any of these as per your choice.
HP OMEN 15-dh0136tx
Razer Blade 15 Base Edition
ROG Zephyrus M GU502
Dell Inspiron 15 5590
Read Also
1. HP OMEN 15-dh0136tx
Processor – 9th Generation Intel Core i7
OS – Windows 10 Home Single Language 64
RAM – 16 GB DDR4-2666 SDRAM (1 x 16 GB)
Storage – 512 GB PCIe NVMe M.2 SSD & 1 TB 7200 rpm SATA
Graphics – NVIDIA GeForce GTX 1660 Ti Graphics (6 GB GDDR6 dedicated)
2. Razer Blade 15 Base Edition
Processor – 10th Gen Intel Core i7-10750H 6 Core (2.6GHz/5.0GHz)
OS – Windows 10 Home Single Language 64
RAM – 16GB Dual-Channel (8GB x 2) DDR4-2933MHz
Storage – 512GB SSD (M.2 NVMe)
Graphics – NVIDIA GeForce RTX 2060 (6GB GDDR6 VRAM)
3. ROG Zephyrus M GU502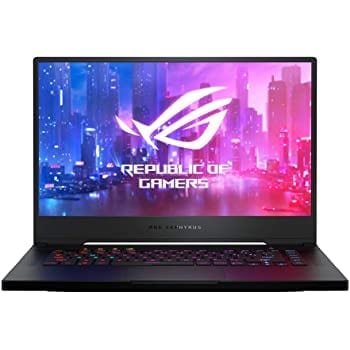 Processor – Intel Core i7-9750H
OS – Windows 10 Home
RAM – DDR4 2666MHz SDRAM, Up to 32GB (16GB onboard memory)
Storage – 512GB SSD (M.2 NVMe)
Graphics – NVIDIA GeForce GTX 1660 Ti 6GB GDDR6 VRAM
4. Dell Inspiron 15 5590
Processor – 10th Generation Intel Core i7-10510U
OS – Windows 10 Home
RAM – 8GB, 4Gx1 + 4G onboard, DDR4, 2666MHz
Storage – 512GB M.2 PCIe NVMe SSD
Graphics – NVIDIA GeForce MX250 with 2GB GDDR5
5. Acer Predator Helios 300
Processor – Core i7-7700HQ, 2.80 GHz, Quad-core (4 Core)
OS – Windows 10 Home
RAM – 16 GB DDR4 SDRM
Storage – 256GB SSD + 1TB HDD
Graphics – NVIDIA GeForce GTX 1060, Up to 6 GB, DDR5