Do you also like to use earbuds to enjoy music? So, in this article, you will get complete information about the Best Earbuds Under 10000 in India.
What are earbuds?
Earbuds are actually earphones but are completely wireless.
If we talk about the technological development of earphones, the earphones that came in their early days were connected by a wire to a mobile phone or another device.
This type of earphone still comes.
They can also be called wired earphones.
But nowadays such earphones are also coming which do not need a wire to connect to the device. They are connected to the device via Bluetooth. These are called wireless earphones.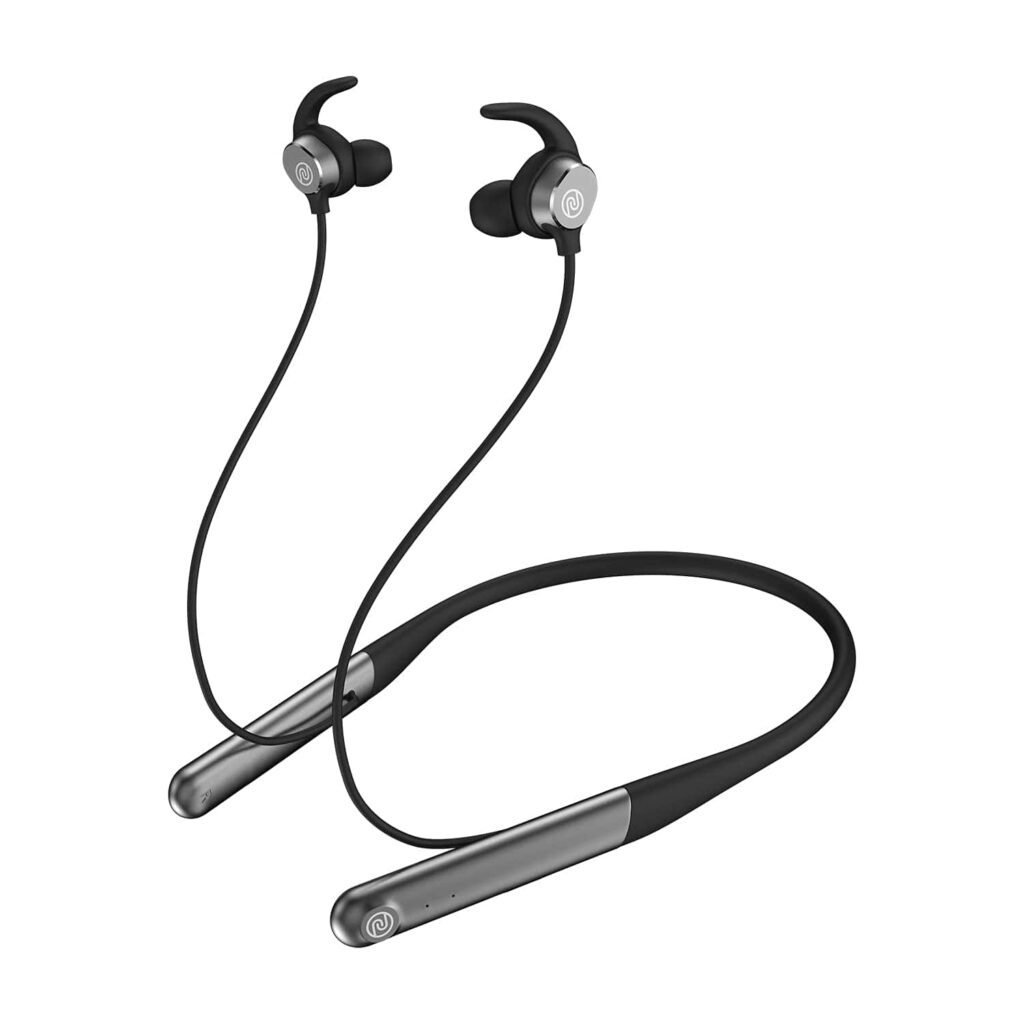 Moreover, there are earphones that don't have any wires and instead utilize Bluetooth to connect the two parts of the headphones together. These kinds of earphones are more commonly known as "True Wireless".
Earbuds are the solution for those who want convenience and portability. By connecting directly to your ears, they do away with any hassle from wires, making them far more straightforward than traditional wired earphones or neckbands.

And it's that design that earned these listening devices their name – Earbuds.
Read Also:
Difference Between Earbuds vs Earphones vs Headphones
How to choose the right TWS for you?
If you're looking for the convenience and freedom of no wires, then earbuds are a great choice. Yet before settling on the perfect pair, there are some critical factors to consider.
Consider what you will be using them for:

If you are an athlete, you will want a pair that is sweat-resistant and has a secure fit.
If you are looking for everyday use, you might want a pair that is more stylish and has better sound quality.

Set your budget wisely — you have a host of choices. With earbuds ranging from ₹2000 to ₹20,000 on the market, it is essential that you think about what fits best for your needs and wallet.
Finally, make sure to read reviews before making your purchase. This will help ensure that you are getting a quality product that meets your requirements.
Take a quick look here
Read Also:
Earbuds Under 3K (True Wireless)
Best Earbuds Under 5K (True Wireless)
Best Earbuds Under 20K (True Wireless)
Essential features of True Wireless Earbuds
Now let's talk about some Essential features of True Wireless Earbuds.
Drivers
The driver of an earbud is a powerful tool that turns electrical signals into audible sound waves.
By producing vibrations, this component produces the remarkable audio you hear from your device.
The size of the driver is one of the most important factors in determining sound quality.
Generally, larger drivers provide a deep, lush sound that smaller speakers simply can't replicate.
Additionally, the bass won't be as strong with smaller drivers in comparison to their larger counterparts.
Nearly all wireless earbuds come installed with drivers ranging from 8 mm to 10 mm in size.
On the other hand, some models contain drivers that are noticeably larger at up to 15 mm—such as Sony's WF-XB700 which has 12mm drivers.
Ultimately, the size of drivers in earbuds is a delicate compromise between sound quality and comfort. Larger drivers create superior audio experiences yet come at the cost of larger earbud sizes.
Frequency response
Frequency response is one of the key things to look for when shopping for truly wireless earbuds.
Frequency response is basically a measure of how well the earbuds can reproduce different sounds across the audible spectrum.
The human ear can hear sounds in the range of 20Hz to 20,000Hz, and most true wireless earbuds have a frequency response that falls somewhere within that range.
Noise cancellation
Noise cancellation in earbuds is the process of reducing unwanted noise from the surrounding environment.
This is done by creating a sound wave that is opposite in phase to the incoming noise, which effectively cancels it out.
Noise cancellation can be used to reduce the noise from traffic, construction, or other sources of loud background noise.
It can also be used to improve the listening experience when using headphones or earbuds by allowing the user to focus on the audio without distraction.
Wireless Range
When choosing true wireless earbuds, the range of their wireless connection should be top-of-mind.
Wireless range is determined by calculating the furthest distance your earbuds can be from their audio source while still maintaining a solid connection.
Make sure to check out key specifications to determine if they will suit your needs before purchasing!
The average wireless range for truly wireless earbuds is about 33 feet, but this can vary depending on the brand and model. Some earbuds have a shorter range, while others have a longer range.
The best way to find out the wireless range of a particular pair of earbuds is to read online reviews or ask a salesperson.
Wireless range is an important factor to consider when purchasing true wireless earbuds because it will determine how far away from the audio source you can be and still enjoy your music.
If you are planning on using your earbuds in a large room or outdoors, you will need to make sure that the wireless range is long enough to accommodate your needs.
Battery Life
When buying any kind of electronic device, battery life is always an essential factor to consider – and wireless earbuds are no different.
When looking for extended battery life in your earbuds, two aspects should be taken into account: the size of the buds and their accompanying charging case.
The average size of true wireless earbuds is around 5 hours, with some models offering up to 8 hours of playback on a single charge.
The charging case typically provides an additional 2-3 charges, for a total of 15-24 hours of playback.
So when choosing true wireless earbuds, be sure to check both the earbud and charging case Battery Life specs to ensure that you're getting the best possible Battery Life.
Charging Time
The amount of time it takes to charge your true wireless earbuds should be taken into account when shopping for them. Most of the time, these types of earbuds take approximately 2 hours to reach a full charge.
But some earbuds can be recharged much faster. The Jabra Elite 75t, for example, only takes an hour to become fully juiced up and ready-to-go!
Keeping your earbuds charged is essential if you plan to use them for extensive periods of time or need to rely on them regularly.
If you're searching for earbuds that won't let you down throughout the day, consider investing in a pair with rapid charging capabilities such as Sony XB700, JBL and Jabra Elite.
These are sure to provide you with plenty of juice when it counts!
Fast Pairing
Quick-pairing technology in truly wireless earbuds is a revolutionary new feature in TWS.
With Fast Pairing, you no longer need to go through the rigorous Bluetooth setup – instead, your earbuds sync effortlessly and quickly with any device.
Fast Pairing makes it simple to quickly connect your earbuds, especially when you're in a rush or if multiple devices are involved.
With Fast Pairing, you can unlock the full potential of your earbuds and instantly sync them to any device.
Enjoy a fuss-free connection that takes only seconds so you can quickly get in tune with your audio entertainment.
Water Resistance
With true wireless earbuds growing in popularity, the water resistance feature is an important factor to consider.
Water resistance is measured by an IP or IPX rating like IPX4, or IPX5, and it rates how protected electronics are from dust and moisture.
Water-resistant true wireless earbuds are typically classified with an IPX4 rating, which means that they can handle sweat or light rain, but may not hold up well to more serious contact with liquids.
It's important that you check the product listing of your chosen models to see exactly how much water resistance they have and what type of activities you'll be able to do safely with them.
Here is the list of Best Earbuds Under 10000
If you want to buy earbuds that offer superior sound quality and reliability, then I recommend looking at the top brands. The following list of products provides a great starting point for your search.
Sony WF-XB700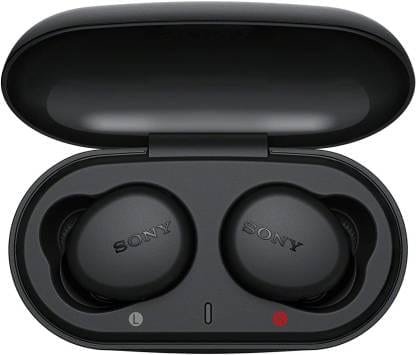 Experience a real auditory treat with the Sony WF-XB700 earbuds. Tune into your favorite songs for hours on end, thanks to EXTRA BASS technology that delivers deep and powerful low-end sound.
Whether you're commuting or just kicking back and relaxing at home, these earbuds provide an unforgettable listening experience.
When you're exercising or just taking it easy, the IPX4 water resistance rating ensures that these headphones won't be harmed by any splashes or sweat.
Need to get out of the door quickly? No worries! The speedy charge feature offers you up to a remarkable 60 minutes of music with just 10 minutes charging time.
These earbuds offer EXTRA BASS to deliver an immersive audio experience that will keep you grooving with your favorite tunes all day.
Feel the beat of your favorite music with extra bass sound quality coming from these earbuds. Keep your ears hooked to this low-end audio for a full day, and never miss out on any jam!
Key Features:
12MM DRIVERS – Sony's XB700 headphones feature 12mm drivers, which are significantly larger than what you will typically find in other sets of headphones. This means that they have a wider frequency response and can deliver punchier bass tones – perfect for all your favorite tunes.
AI NOISE CANCELLATION – The WF-XB700 earbuds use an artificial intelligence algorithm to identify ambient noise and then generate inverse sound waves to cancel out that noise.
EXTRA BASS – The WF-XB700 features EXTRA BASS technology, which adds a punchy low end to your music without distorting the rest of the audio spectrum.
Pros:
Excellent sound quality.
Long battery life.
Comfortable fit.
Cons:
Bulky Design
Average call quality.
Read Full Review – SONY WF-XB700: True Wireless Earbuds With Extra Bass
Samsung Galaxy Buds Pro
Let the world melt away with Samsung Galaxy Buds Pro – the ultimate listening experience!
Featuring 99% noise cancellation, wireless charging, and 28 hours of playtime, Samsung Galaxy Buds Pro sets the new standard for true wireless earbuds.
With an eye-catching design in three colors (Black, Silver & Violet) these buds are made to fit comfortably in even the smallest of ears, while still compact and sleek enough to stand out as a style statement
The 99% noise cancellation allows you to immerse yourself in your audio wherever you go – whether it's a busy office environment or a crowded subway, you won't be disturbed by any external sound.
To guarantee the perfect sound experience no matter the conditions, these Samsung Galaxy Buds feature Adaptive Sound Mode which automatically adjusts depending on your environment
Finally, the Samsung Galaxy Buds Pro has an impressive 28 hours of playtime. The earbuds have a battery life of up to 8 hours. You can also charge them with the case.
So if you're on the hunt for superior sound quality combined with cutting-edge technology and optimal portability, Samsung Galaxy Buds Pro has it all – all at an unbeatable price! Get yours today!
Noise Buds Solo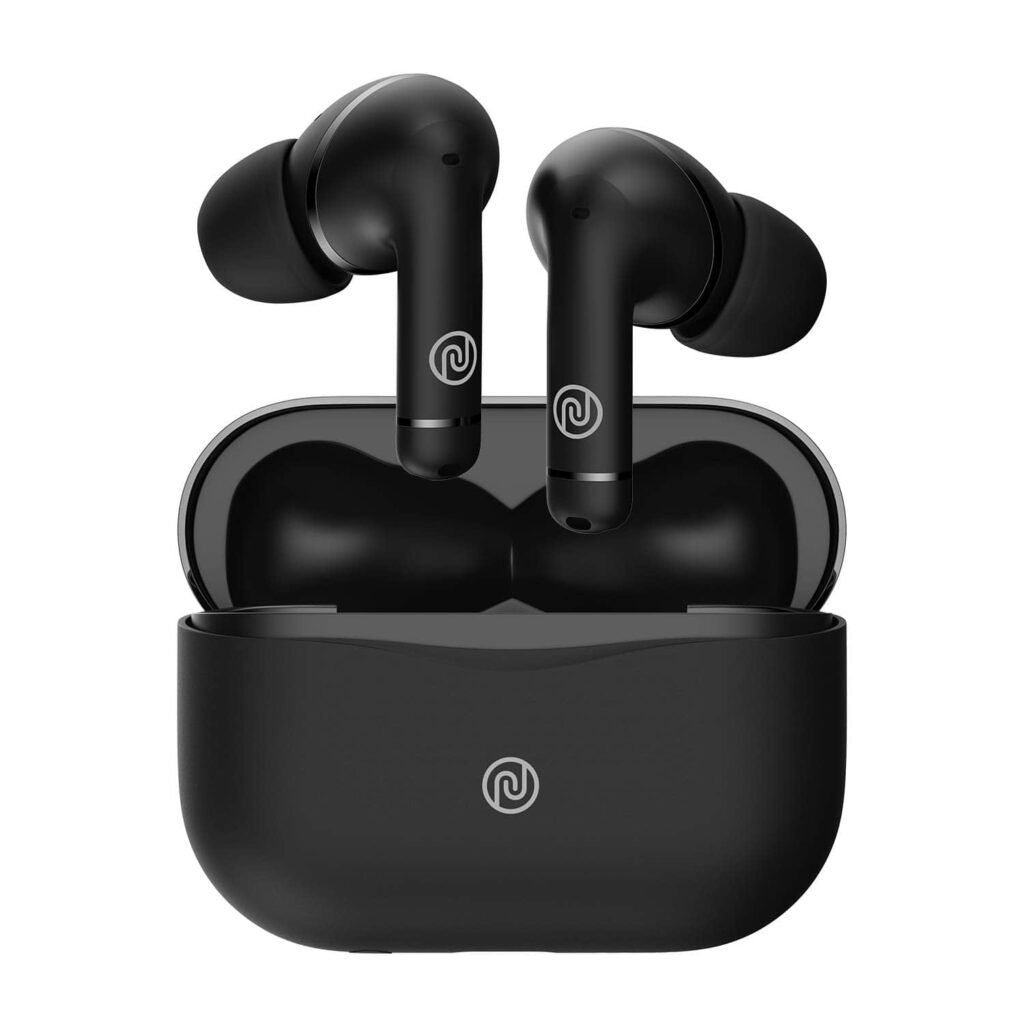 The new Noise Buds Solo earbuds are finally here. These earbuds feature hybrid active noise cancellation that can cancel out up to -35 dB of noise, making them perfect for use in any environment.
Additionally, the triple mic and in-ear detection system ensures that your voice is always clear and crisp, even in noisy situations.
And with a whopping 36 hours of playtime, you can be sure that these earbuds will last you all day long.
So if you're looking for the perfect pair of truly wireless earbuds, look no further than the Noise Buds Solo.
Do note that the Noise Buds Solo is not compatible with the Noise app.
The app is designed for the older Noise Buds models and will not work with the Solo earbuds.
If you're looking for a truly wireless experience, the new Noise Buds Solo earbuds are perfect for you.
With hybrid active noise cancellation, triple mic and in-ear detection, and 36 hours of playtime, these earbuds will revolutionize the way you listen to music.
The Pros:
These earbuds have some of the best noise cancellations I have ever experienced.
I can listen to music for hours without having to worry about charging them because of the long playtime.
The Cons:
They are a bit pricey.
The earbuds can be a bit uncomfortable if you wear them for too long.
Overall, I would highly recommend the Noise Buds Solo True Wireless Earbuds to anyone looking for a great pair of earbuds with amazing noise cancellation.
They are worth the price and will definitely improve your listening experience. So why wait, order your pair of Noise Buds Solo earbuds today.
OnePlus Buds Pro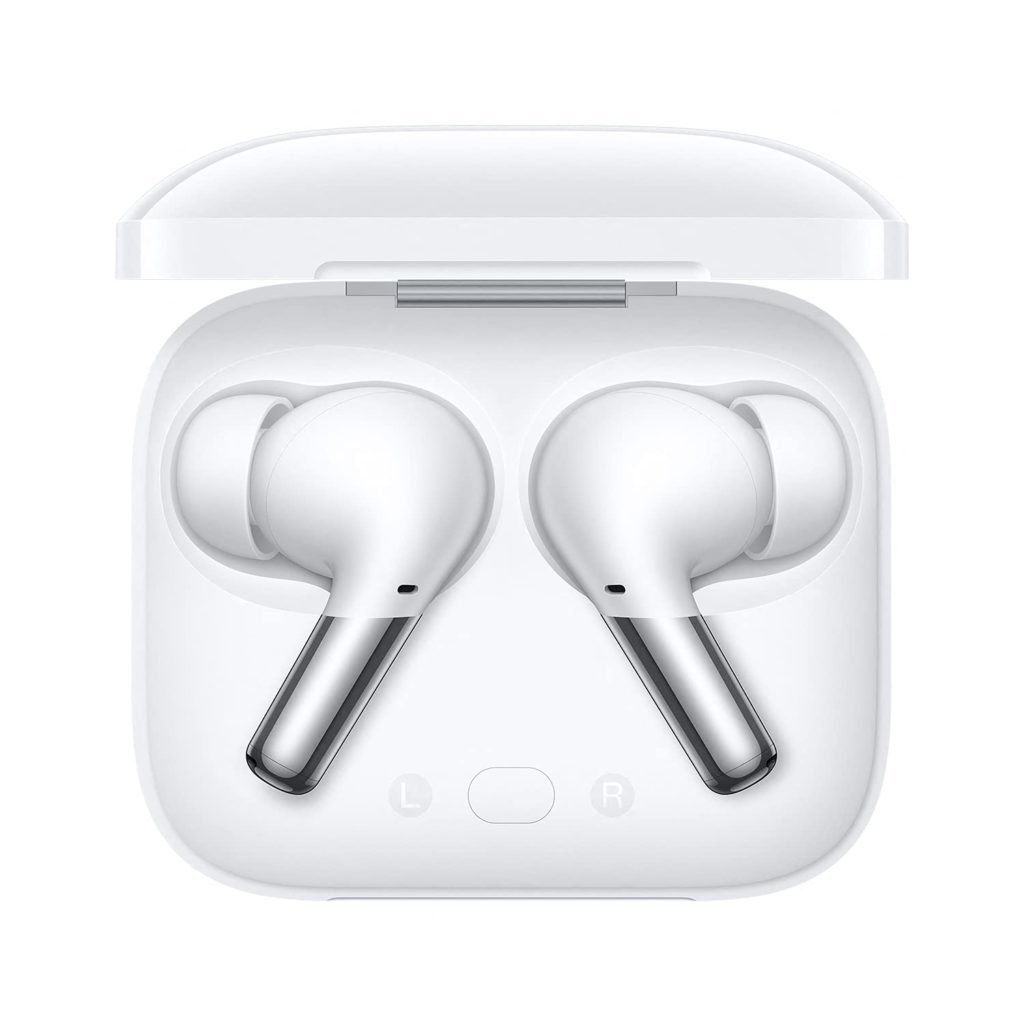 OnePlus presents the OnePlus Buds Pro, true wireless earbuds. The earbuds have LHDC and high-definition audio support. They come with dynamic drivers for rich bass.
The wind and noise reduction system helps you to make crystal clear calls. OnePlus Buds Pro comes with Zen Mode Air: 5 presets. Meditation, Summers, Seashore, Night-time camping, etc.
OnePlus Buds Pro True Wireless Earbuds are the latest addition to OnePlus' audio lineup. The earbuds come with a lot of features, such as active noise cancellation and wireless charging.
OnePlus Buds Pro earbuds are available in three colors: white, blue, and black. The earbuds have a Pillow soft silicone material for a comfortable fit. They also come with an IP54 rating for dust and water resistance.
Some key features of the OnePlus Buds Pro are that they have Active Noise Cancellation, and they are water and sweat-resistant.
They also have a very long battery life, and they come with a charging case. OnePlus Buds Pro are great earbuds for people who are looking for a lot of features, and who want to save money.
The OnePlus Buds Pro earbuds feature 11mm dynamic drivers and three microphones. The earbuds have a frequency response of 20Hz to 20kHz.
They also support Bluetooth v 5.0 and aptX for high-quality audio streaming.
The OnePlus Buds Pro earbuds have active noise cancellation (ANC) and environmental noise cancellation (ENC).
The ANC feature can be turned on and off with a press of a button. The ENC feature is always on and reduces background noise.
The OnePlus Buds Pro earbuds have a battery life of up to 4 hours on a single charge. They also come with a charging case that can provide up to 20 hours of battery life.
The earbuds support wireless charging and can be charged with a Qi-compatible wireless charger.
The OnePlus Buds Pro earbuds have some great features. They are comfortable, have good battery life, and sound great. However, there are some drawbacks.
The earbuds do not have an auto-off feature and the ANC feature is not always on. Additionally, the earbuds are not compatible with all OnePlus devices.
Overall, the OnePlus Buds Pro earbuds are a great option for those looking for a good pair of truly wireless earbuds. They are also very affordable.
Beats Studio Buds
Are you a fan of Beats by Dr. Dre headphones? Apple has acquired the company in 2014.
Apple has been planning to continue making and selling Beats products. This means that if you're looking for high-quality headphones, there's no need to look any further.
Beats by Dr. Dre has a reputation for delivering great sound quality, so you can be sure that you'll be happy with your purchase.
Plus, with a variety of designs and colors to choose from, you're sure to find a pair that fits your style perfectly.
Beats Studio Buds have advanced features that provide an immersive listening experience. Active Noise Cancellation (ANC) blocks out external noise for a truly focused listening experience, while Transparency mode allows you to hear your surroundings without taking off your buds.
The battery provides a total of 24 hours of playtime, so you can keep your music going all day long.
The IPX4-rated sweat and water resistance means you can take your buds with you anywhere, even when you're working up a sweat.
With their powerful sound and versatile design, Beats Studio Buds are the perfect buds for any situation.
So what are you waiting for? Order your Beats by Dr. Dre earbuds today!
JBL Tune 230NC
Introducing the JBL Tune 230NC TWS headphones with Active Noise Cancellation.
These innovative headphones provide an immersive listening experience, whether you're at home or on the go. With massive 40-hour playtime and fast charging, you can enjoy your music all day long.
The adjustable EQ lets you customize the sound to your liking, while the 4Mics ensures clear call quality.
The Bluetooth 5.2 technology provides a stable connection, and the IPX4 water and sweat resistance mean you can use them even in sweaty conditions.
Whether you're working out, traveling, or just relaxing at home, the JBL Tune 230NC TWS headphones are a perfect choice for superior sound quality.
Skullcandy Push Active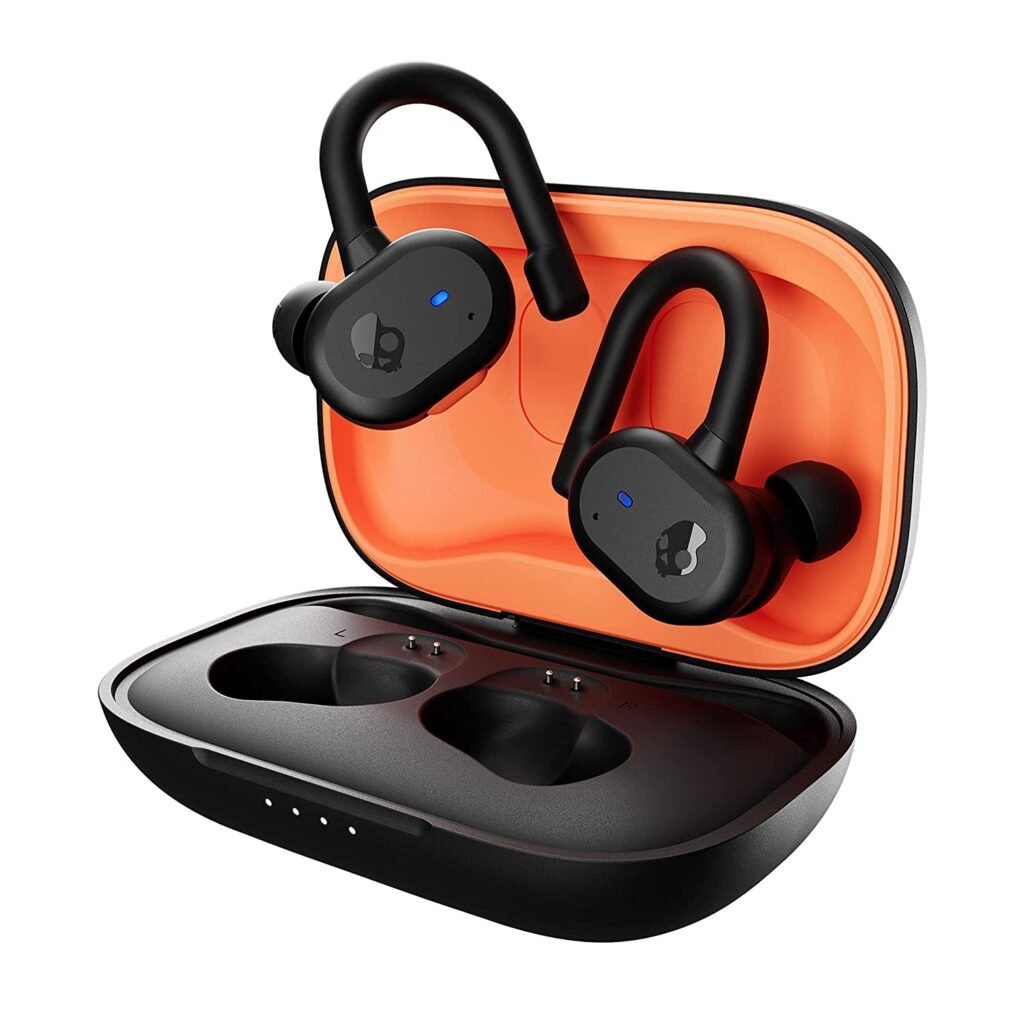 Introducing the Skullcandy Push Active TWS earbuds with active noise cancellation. These earbuds are perfect for anyone who wants to enjoy their music without outside distractions.
Their battery has a total of 44 hours of playtime, so you can keep listening all day long.
They're also IP55 sweat and water-resistant, making them ideal for any activity. Plus, they come with built-in Tile finding technology, so you'll never lose them.
And for even more peace of mind, they have dual noise-reducing microphones for clear calling quality.
So if you're looking for earbuds that can keep up with your busy lifestyle, choose the Skullcandy Push Active TWS.
Conclusion
This is our list of the best earbuds under ₹10000 in India. I hope this helps you make a decision about which set of earbuds to buy.
Let us know in the comments below what pair you decided on and how you like them. Happy listening.
Author's Comment
Personally, I'd prefer you use the Sony WF-XB700. They are really awesome earbuds. You can get amazing playtime and excellent sound quality.
You can also choose Beats Studio Buds, now that Beats is a subsidiary of Apple, it will definitely have a lot better quality.
To stay up-to-date with the latest technology updates, follow us on Instagram, Facebook & Twitter, or join our Telegram Group.