In this, I am suggesting the Best DSLR Camera for YouTubers.
Nowadays, many people make a YouTube channel and put their videos on it. Most people make their YouTube channels for professional use.
If you also want to succeed in this field by making your YouTube channel, then you have to pay special attention to the quality of the content as well as the quality of the camera.
Although some people can work by shooting video from mobile if you load the video on YouTube for business purposes then for video shoots you should use a good DSLR camera.
Even though good cameras are coming in mobile phones nowadays, in terms of quality, the mobile camera does not stand anywhere in front of the DSLR camera.
DSLR camera vs Mobile phone camera
Mobile phones have multi-camera setups that are powered by software. They are not controlled by the user. Whereas DSLR cameras have a single lens at a time.
The user uses different lenses, such as telephoto lenses, macro lenses, etc. to take distant or near pictures.
This enables the user to take better pictures with the DSLR camera.
The lens of a DSLR is much larger than that of a mobile camera lens, due to which the lens has a greater amount of light.
DSLR camera performance is very good compared to mobile phones even in low light conditions.
The above reasons make the video taken from the DSLR much clearer than the video taken from a mobile.
Obviously, if you want to be a successful Youtuber then you have to use a quality DSLR camera.
Read Also:
Here I am suggesting the Best DSLR Camera for YouTubers of well-known brands
Panasonic LUMIX G7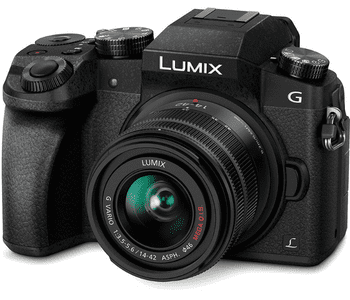 The Panasonic LUMIX G7 is a powerful camera that is perfect for both professional photographers and videographers.
With a 16-megapixel Micro Four Thirds sensor, it is capable of capturing sharp images with a high dynamic range.
It also has 4K video capture capabilities, allowing you to record stunning 4K video footage.
Additionally, the 4K Photo Mode lets you extract individual high-resolution images from 4K video footage, allowing you to capture split-second moments.
The camera also features intuitive controls, making it easy to adjust the aperture and shutter settings on the fly.
You can also assign favorite settings to any of the six function buttons (six on the body, five on the menu).
Finally, the camera features a high-resolution viewfinder and LCD display, making it easy to frame and components.
Sony Alpha ILCE 6100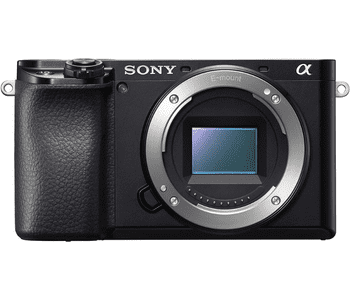 The Sony Alpha ILCE 6100. This camera boasts the world's fastest 0.02 Sec AF speed, meaning you'll never miss a shot again.
With 24.2MP and EXMOR CMOS sensor, you'll be able to capture stunning photos and videos with ease.
And if you're into wildlife photography, the Animal Eye AF feature will be a game changer.
Continuous shooting with AF/AE is perfect for capturing fast-moving action, while the 180-degree tilt-able touch LCD screen makes it easy to get the perfect angle.
With ISO sensitivity up to 102400, you'll be able to shoot in low light conditions with ease.
So whether you're a professional photographer or a hobbyist, the Sony Alpha ILCE 6100 is the perfect camera for you.
Nikon Z50 Mirrorless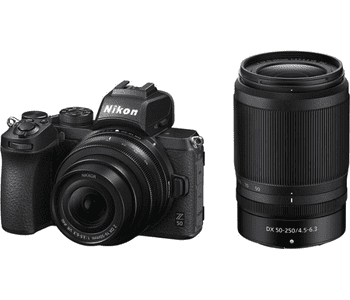 Looking for a great mirrorless camera that won't break the bank? The Nikon Z50 is a great option, packing a punch with its 20.9MP DX-Format CMOS Sensor and EXPEED 6 Image Processor.
You'll be able to record stunning UHD 4K video at up to 30 fps, and Full HD recording at up to 120 fps.
Plus, with shooting speeds of up to 11 fps with AE/AF and 5 fps with live view, you'll never miss a shot.
The 3.2″ 1.04m-dot LCD screen is great for previewing your shots, and the 180° flip-under tilting design makes it easy to frame up those hard-to-reach shots.
In the box, you'll find the Nikon Z50, Nikkor Z DX 16-50mm lens, strap, battery, charger, and USB cable.
So don't wait any longer, grab the Nikon Z50 today.
Nikon D7500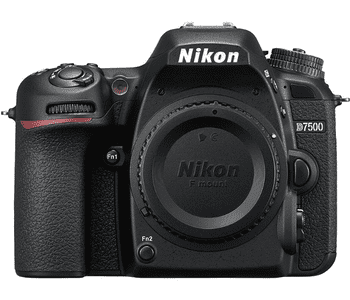 The Nikon D7500 is a high-performance DSLR that offers class-leading image quality, an ISO range of 100-51,200, and image processing and metering that is equivalent to the award-winning D500.
The D7500 also features a large 3.2″ 922K dot, tilting LCD screen with touch functionality.
It also has a 51-point AF system with 15 cross-type sensors and group-area AF paired with up to 8 fps continuous shooting capability.
D7500 supports 4K Ultra HD and 1080p Full HD video with stereo sound, power aperture control, auto ISO, 4K UHD Time-Lapse, and more.
Read Also:
Canon EOS 200D II
The Canon EOS 200D II is a high-performance digital SLR camera that features a 24.1-megapixel sensor and an EF-S 18-55mm f4 IS STM lens.
This camera is perfect for capturing beautiful photos and videos with stunning detail and clarity.
The EOS 200D II also features cutting-edge technology that makes it easy to take great pictures and videos.
With its best-in-class performance, the EOS 200D II is the perfect camera for anyone who wants to capture amazing images and videos.
Sony Alpha ILCE-6400L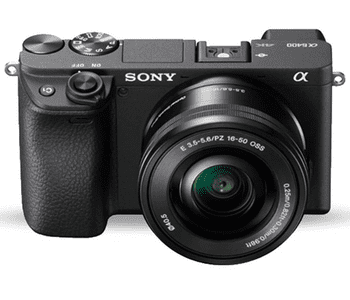 If you're looking for a powerful and compact camera that can go anywhere with you, look no further than the Sony Alpha ILCE-6400L.
This 24.2MP mirrorless camera is perfect for capturing amazing photos and videos, whether you're shooting in bright sunlight or low light conditions.
The Real-Time Eye Auto Focus and Real-Time Tracking features make it easy to keep your subject in focus, while the 4K Vlogging Camera and Tiltable LCD screen let you capture stunning videos and create professional-looking vlogs with ease.
With its 11 FPS continuous shooting speed and ISO sensitivity up to 102400, the Sony Alpha ILCE-6400L is capable of capturing images and videos with incredible detail and realism.
And its rugged build quality ensures that it can withstand the rigors of everyday use.
So whether you're a professional photographer or an amateur who wants to take your photography to the next level, the Sony Alpha ILCE-6400L is the perfect camera for you.
Conclusion
In conclusion, when choosing the best DSLR camera for YouTubers, it is important to consider what you will be using it for.
If you are looking for a camera that can produce high-quality videos with great detail, then the Nikon D7200 would be a good option.
However, if you are on a budget and need something more affordable, the Canon EOS Rebel T6 may be a better choice.
Whichever camera you decide to go with, make sure to practice using it and get comfortable with all of its features before starting your channel.
Do you have any questions about choosing the best DSLR camera for YouTube? Let me know in the comments below.
To stay up-to-date with the latest technology updates, follow us on Instagram, Facebook & Twitter, or join our Telegram Group.