In this article, we'll take a look at some of the best construction games for Android.
If you're a fan of construction games, then you'll love these Android apps listed in this article.
There are many great construction games available for Android devices, and most of them are free to download and play.
We'll also discuss the features that make these games so much fun to play. So if you're ready, let's get started.
There are a variety of construction game apps available online, many of which are free to play.
Some popular construction game apps include Megapolis, City Mania, SimCity, etc.
These games usually involve building bridges, towers, or entire cities, and offer a high level of creativity and freedom in terms of design.
They can be quite challenging, as players must often work within a strict budget and time constraints.
Construction game apps are popular with both casual and hardcore gamers alike.
They offer a great deal of replayability due to their open-ended nature and can provide hours of fun.
Whether you're looking for a creative outlet or just want to see how big you can make your city, there's sure to be a construction game app that's right for you.
If you're interested in giving one of these apps a try, be sure to check out our list of the best construction game apps for Android.
You're sure to find something that will keep you entertained for hours on end.
Read Also:
Best Farming Simulator Games for Android
8 Best Multiplayer Games for Android
Here are some Best Construction Games for Android
Megapolis: City Building Sim – [Best Pick]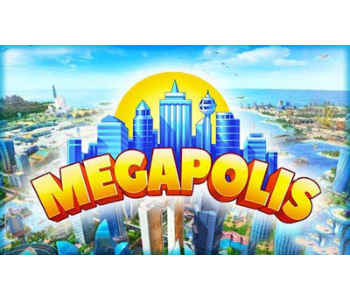 Build the city of your dreams in Megapolis, a high-quality city-building game popular in more than 20 countries.
With advanced 3D graphics, more than 700 unique buildings, and a multiplayer mode highly rated by over 10 million players, you can create the ultimate metropolis.
As mayor, you'll be responsible for making your city flourish. Develop your energy network and water supply, extract oil, and build airports to become an accomplished city builder.
With so many options available, you can really let your creativity shine.
Megapolis is the perfect game for those who enjoy a challenge and building beautiful cities. Start planning your dream metropolis today.
SimCity BuildIt – [Editors' Choice]
SimCity: BuildIt is a mobile game that lets you build your own city. You can control everything from the traffic to the schools, and make your city run however you want.
The game is part of the SimCity franchise and is available for iOS, Android, and Amazon devices. You can play for free, but there are also in-app purchases available. The game has great graphics and music and is a lot of fun to play.
Whether you're a diehard SimCity fan, or just looking for a new mobile game to try out, SimCity: BuildIt is definitely worth checking out.
City Mania: Town Building Game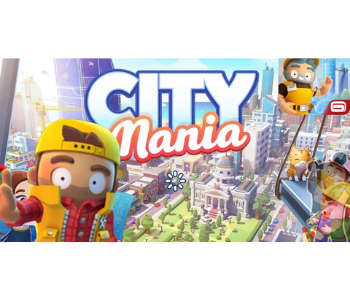 City Mania: Town Building Game is the latest city simulation game that lets you build the city of your dreams.
The game officially launched on the 24th of April 2017 and is available on multiple mobile devices, including your Windows PC.
You start the game by choosing one of three game modes: sandbox, campaign, or multiplayer.
In sandbox mode, you have complete control over your city and can build it however you want.
In campaign mode, you must complete various challenges to progress through the story.
In multiplayer mode, you can compete against other players from around the world.
No matter which model you choose, you'll be able to design and build your city from scratch.
You can build houses, apartments, commercial buildings, and more. There are over 200 different buildings to choose from.
You'll also need to take care of your citizens' needs. Make sure they have enough food, water, and energy.
Keep them safe from crime, fires, and other disasters. And keep them happy by building parks, schools, and other amenities.
City Mania is a truly addictive game that will keep you coming back for more. So what are you waiting for? Start building your dream city today.
Construction Simulator 2
Looking for a game that will let you experience what it's like to be a construction worker?
Look no further than Construction Simulator 2. In this realistic simulation game, you'll get to operate over 40 different construction vehicles as you take on challenging contracts in various settings.
Whether you're demolishing buildings, transporting materials, or constructing new structures, you'll feel like you're really in the thick of the action.
With intuitive controls and gorgeous graphics, Construction Simulator 2 is sure to give you hours of enjoyment.
So why not put on your hard hat and get started today?
City Island 4 – Sim Town Tycoon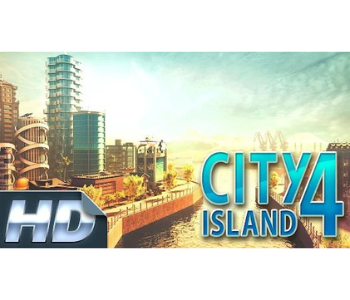 Looking to build your own little piece of heaven? Start from the ground up in City Island 4: Sim Town Tycoon.
In this latest installment of the popular city-building series, you'll start with an empty island and a handful of resources. It's up to you to turn this into a bustling metropolis!
City Island 4 features high-quality graphics and easy-to-use controls, making it the perfect game for city-building enthusiasts of all ages. one of the many things that set this game apart from others is the ability to upgrade your buildings.
This will allow you to speed up construction and upgrade time, giving you more time to focus on other aspects of growing your town.
In addition to the standard city-building gameplay, City Island 4 also includes a number of quests and achievements to keep you motivated.
As you complete these tasks, you'll earn rewards that will help you further develop your island.
If you're looking for a more challenging experience, try Big Business Deluxe.
In this game, you'll start with a small town and a few businesses. It's up to you to grow your businesses and turn your town into a thriving metropolis!
Big Business Deluxe features dozens of different business types, each with its own unique upgrade path.
You'll need to carefully manage your resources and make smart decisions if you want to succeed.
Dream City: Metropolis
Dream City: Metropolis is the perfect game for budding city planners and mayors.
In this game, you'll be tasked with building a bustling metropolis from the ground up.
You'll have to grow industries, develop housing, and attract citizens to your city. It's a tall order, but with Dream City: Metropolis, you'll have all the tools you need to succeed.
This game is packed with features that will keep you coming back for more.
With its beautiful 3D world and cast of colorful characters, Dream City: Metropolis is an unforgettable city-building experience.
So what are you waiting for? Start building your dream city today.
Conclusion
Whether you're looking for a challenging game that will keep you entertained for hours or something more relaxed, we've got the perfect construction game for Android users.
Have you tried any of these games? Let us know in the comments below which is your favorite.
Note: All these games also support Apple iOS and can also run on Apple products like iPhone and iPad.
To stay up-to-date with the latest technology updates, follow us on Instagram, Facebook & Twitter, or join our Telegram Group.