In this article, you will know about the Best Camera Phones Under 50000.
In this price range, you can find a premium smartphone having quality specifications including a powerful camera setup.
Actually, ever since cameras started coming into smartphones, the craze for the camera has increased.
Certainly, the camera has become a significant part of our life, because, with the help of camera phones, we are able to perform various tasks in our daily routine.
A camera phone makes us able to perform the following tasks easily.
Taking photos.
Making a video film.
Scanning document.
Face recognition.
Video conferencing.
Read Also:
Best Camera Phone Under ₹40000
Best Camera Phones Above ₹50000
What features do you want in the camera of a smartphone?
If you want to buy a good camera phone you should pay attention to the features of various lenses given on the phone.
A smartphone can have the following types of lenses.
Primary Camera:
A smartphone has a main or primary camera that captures the image of an object or scene.
Mobile phone manufacturers often refer to the power of this lens in phone advertisements. Such as 48MP or 64MP cameras etc.
Apart from the primary lens, there are other lenses that play an important role in photography.
These are the following:
Wide-angle lens:
The wide-angle lens enables the camera to capture a wide landscape view.
It is useful in covering the large group or panoramic views etc.
The capacity of the lens is shown in degrees. Such as 120 degrees or 122 degrees etc. The more degrees mean the more capable lens.
Macro Camera:
This is a lens that can take a detailed photo of microscopic objects from a short distance of 3cm or less.
The less distant object a lens can capture, the better the macro lens is.
Telephoto Sensor:
It is used to capture the image of long distant objects.
Depth Camera:
It is an important part of the camera. It helps the smartphone in focusing on the main object by blurring the background.
Nowadays all smartphones are equipped with a multi-camera setup.
But in low-budget phones, the only primary camera is useful, while the other lenses are of very poor quality.
In fact, in such phones, the wide-angle lens, macro lens, etc. are fitted just to say that the phone is equipped with a multi-camera setup.
As far as premium-range phones are concerned, in these phones, special attention is paid to the quality of all lenses.
Therefore the whole camera setup becomes able to deliver outstanding performance.
If you are looking for a premium camera phone, I am suggesting the smartphones of well-known brands.
These smartphones are equipped with a superb camera setup.
Apart from this, they have all the features, that are expected in a high-end phone, like powerful processors, high RAM, large storage capacity, high color resolution, high refresh rate, etc.
Best camera phones under 50000:
Apple iPhone 12 (64GB)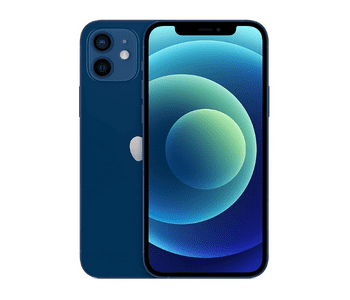 The new iPhone 12 is here and it's better than ever.
With a 6.1-inch Super Retina XDR display, the iPhone 12 is packed with features that allow you to take your photography game to the next level.
The A14 Bionic chip provides unprecedented speed and power, while the advanced dual-camera system lets you capture stunning photos and videos in any lighting condition.
And with industry-leading IP68 water resistance, you can rest assured that your phone can handle anything mother nature throws its way.
So why wait? Get your hands on the new iPhone 12 today.
Google Pixel 6 5G 128 GB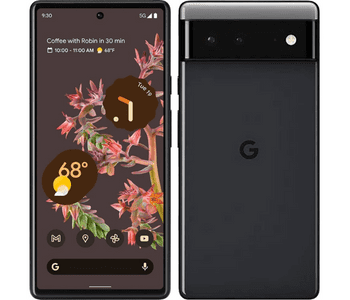 Google's Pixel 6 5G is a powerful and feature-packed smartphone that is perfect for anyone who wants the latest and greatest technology.
The phone has a large 6.4-inch AMOLED display that is perfect for watching movies, playing games, and browsing the web.
The display also has a high 90Hz refresh rate, making it extremely smooth and responsive.
The phone is powered by Google's Tensor 5nm processor, which is extremely powerful and efficient.
The main camera is a dual-camera setup that includes a 50 MP sensor and a 12 MP sensor.
The camera is capable of shooting 4K video at 30 or 60 fps, and 1080p video at up to 240fps.
The front-facing selfie camera is an 8 MP sensor that can shoot 1080p video at 30fps.
The phone also has a fingerprint sensor, accelerometer, gyroscope, proximity sensor, compass, and barometer.
The battery is a large 4614 mAh non-removable unit.
Sony Xperia 10 IV
The Sony Xperia 10 IV is a powerful and stylish smartphone that's perfect for anyone who wants the best of both worlds.
Featuring a 60 Hz refresh rate 6.00-inch touchscreen display with a resolution of 1080×2,520 pixels (FHD+) and an aspect ratio of 21:9, the Xperia 10 IV is perfect for watching movies, playing games, and browsing the web.
The display is also protected by Gorilla Glass for added durability. Under the hood, the Xperia 10 IV is powered by a 5,000mAh non-removable battery and comes with 6GB of RAM.
It also runs Android 12 out of the box. As for cameras, the Xperia 10 IV comes with a triple camera setup on the rear, consisting of a 12-megapixel (f/1.8) primary camera; an 8-megapixel (f/2.2) camera; and an 8-megapixel (f/2.2) camera.
For selfies and video calls, there's an 8-megapixel sensor on the front with an f/2.0 aperture.
Whether you're looking for a phone that's great for entertainment or getting work done on the go, the Sony Xperia 10 IV has you covered.
OnePlus 10T 5G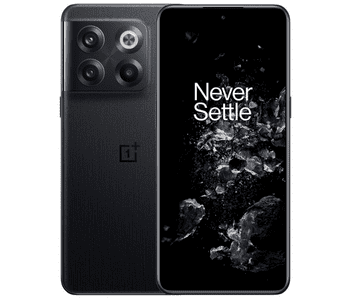 OnePlus 10T 5G is a powerful and feature-packed smartphone that is perfect for anyone who wants to stay connected and take amazing photos and videos.
It has a 50MP main camera with Sony IMX766 sensor and OIS, an 8MP ultrawide camera with 120-degree FOV, and a 2MP macro lens with LED flash, making it a great choice for photography enthusiasts.
The 16MP front camera is also very capable and supports EIS.
The phone's display is a 6.7-inch120 Hz Fluid AMOLED display with Corning Gorilla Glass, which offers excellent image quality and durability.
The phone also has a number of other great features, including:
Nightscape Mode, Ultra HDR, Smart Scene Recognition, Portrait Mode, Pro Mode, Panorama, Tilt-Shift mode, Long Exposure, Dual-View Video, Retouch, Movie Mode, Cat/Dog Face Focus, Video Nightscape, Video HDR, Video Portrait, Focus Tracking, Timelapse, Macro mode.
Samsung Galaxy A73 5G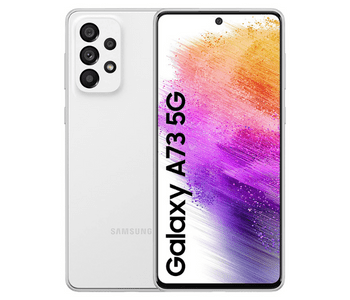 The new Samsung Galaxy A73 5G is a powerful and versatile smartphone that is perfect for anyone who wants to stay connected and productive on the go.
With 8 GB of RAM and 128 GB of storage, it has plenty of power to handle any task, and the expandable storage of up to 1 TB means you can keep all your important files and data with you at all times.
The large 6.7-inch Full HD+ display is perfect for streaming videos and playing games, while the long-lasting 5000 mAh battery ensures you can stay connected all day long.
Powered by the Qualcomm Snapdragon 778G processor, the Galaxy A73 5G is fast, responsive, and capable of delivering an exceptional user experience.
Whether you're looking for a new primary smartphone or a powerful device for occasional use, the Galaxy A73 5G is sure to meet your needs.
Conclusion
So, these are some of the best camera phones that you can get your hands on for under ₹50000.
If photography is your passion and you demand nothing but the best from your smartphone camera, any of these devices should fit the bill quite nicely.
Let me know in the comments below which phone you ended up choosing and how satisfied you are with its camera performance.
To stay up-to-date with the latest technology updates, follow us on Instagram, Facebook & Twitter, or join our Telegram Group.