In this article, you will know about Best Camera Phones Above 50000 (IN) & 600 (USD)
In today's time, the smartphone has become an essential part of our life, so everyone wants to have a smartphone.
Mobile phone maker companies are offering smartphones in different price ranges, targeting different sections of society.
Smartphones can mainly be divided into three categories in terms of price.
Economical or budget-range smartphones.
Mid Price-range smartphones.
Premium smartphones.
Here we are discussing premium smartphones.
What do people want in a smartphone?
People buying smartphones first of all decide, whether to get an iPhone or an Android phone.
After this, they especially focus on the camera, then generally they consider the phone's processor, RAM, storage capacity, connectivity, etc.
Why Premium Smartphones?
The main features you want are available in almost all smartphones.
But if you are looking for high-quality features you will have to go for premium quality phones.
Here I am suggesting you some quality phones of reliable brands.
In these phones, you can find high-quality cameras, high RAM, powerful processor, massive battery, rich color resolution, and much more.
List of Best Camera Phones Above 50000:
Sony Xperia 5 II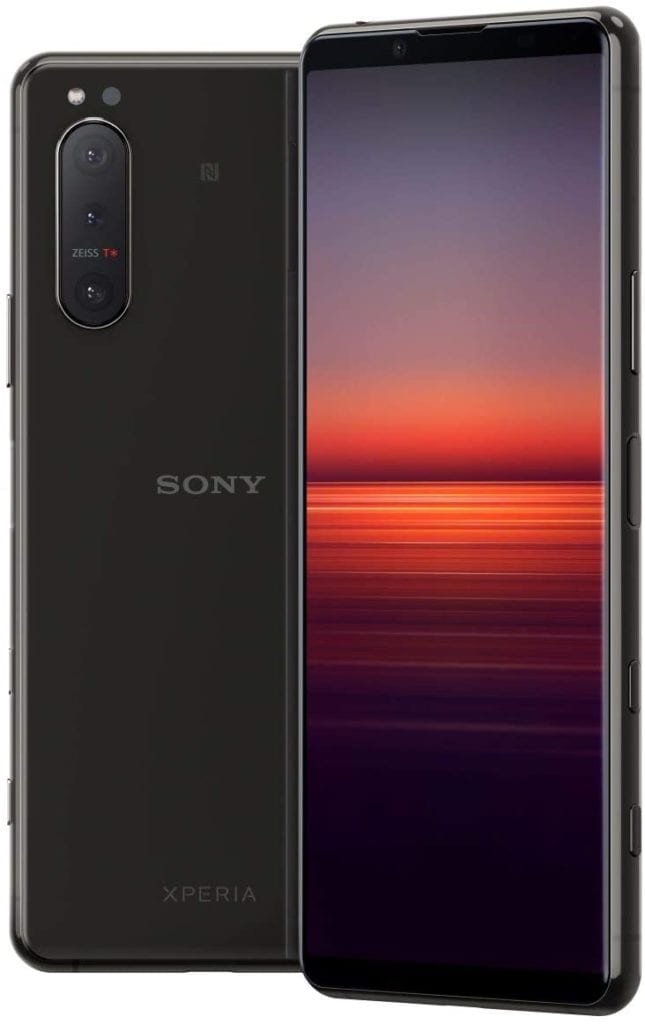 | | |
| --- | --- |
| Display | 6.1 Inches |
| RAM | 8 GB |
| Storage | 128 GB & 256 GB |
| OS | Android 10, planned upgrade to Android 11 |
| Processor | Qualcomm Snapdragon 865+ (7nm) |
| Camera | Rear – 12 MP + 12 MP + 12 MP & Front – 08 MP |
| Battery | 4000 mAh |
---
---
Google Pixel 3 (64GB)
| | |
| --- | --- |
| Display | 5.5 Inches |
| RAM | 4 GB |
| Storage | 64 GB |
| OS | Android 10 |
| Processor | Qualcomm Snapdragon 845 |
| Camera | Rear –12.2 MP & Front – 08 MP + 08 MP |
| Battery | 2915 mAh |
---
---
iPhone 11, Red (64GB)
| | |
| --- | --- |
| Display | 6.1 Inches |
| RAM | 4 GB |
| Storage | 64 GB |
| OS | iOS 14 |
| Processor | A13 Bionic Chip |
| Camera | Rear – 12 MP + 12 MP & Front – 12 MP |
| Battery | 3110 mAh |
---
---
iPhone XR (128GB)
| | |
| --- | --- |
| Display | 6.1 Inches |
| RAM | 3 GB |
| Storage | 128 GB |
| OS | iOS 14 |
| Processor | A12 Bionic Chip |
| Camera | Rear – 12 MP + 5MP & Front – 07 MP |
| Battery | 2942 mAh |
---
---
Samsung Galaxy Note 20 (256 GB)
| | |
| --- | --- |
| Display | 6.7 Inches |
| RAM | 8 GB |
| Storage | 256 GB, Expandable Upto 1 TB |
| OS | Android 10 |
| Processor | Exynos Octa-Core |
| Camera | Rear – 64 MP + 12 MP + 12MP & Front – 10 MP |
| Battery | 4300 mAh |
Samsung Galaxy S20+ (128 GB)
| | |
| --- | --- |
| Display | 6.7 Inches |
| RAM | 8 GB |
| Storage | 128 GB, Expandable Upto 1 TB |
| OS | Android 10 |
| Processor | Exynos Octa-Core |
| Camera | Rear – 64 MP + 12 MP + 12 MP + VGA Depth Sensor & Front – 10 MP |
| Battery | 4500 mAh |
---
---
Read Also