Apple has announced that it is working on a virtual reality headset (Apple VR headset).
While the company has not released many details about the device, it is clear that it will be able to use eye biometrics to make payments.
This could help reduce fraud and increase security for customers.
It will be interesting to see how this new technology shapes the future of payments.
Apple is always at the forefront of cutting-edge technology, and its latest announcement is no exception.
The tech giant has developed a new VR headset that will allow users to make payments using their eyes.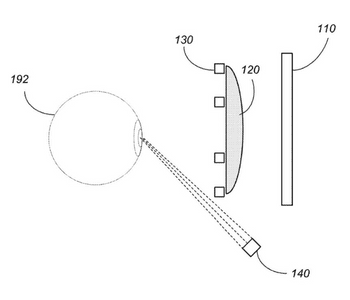 Apple has filed a patent for its new VR headset. The patent, titled "Eye-Tracking System for Virtual or Augmented Reality Devices," was filed in March 2020.
The patent describes a system where the VR headset would track the user's eyes to authenticate them before allowing them to make a payment.
The system would also be able to detect when the user's eyes are closed, which would prevent accidental or unauthorized payments.
That's right, with this new headset, you'll be able to authorize payments just by looking at the device.
Other competitors of Apple VR headset
The headset is said to be very similar to Facebook's Oculus and Microsoft's HP Reverb G2.
Apple is said to be using its own custom chips, displays, and operating system.
The headset will be completely wireless and will have a see-through display.
Apple is said to be focusing on the AR aspect of the headset rather than VR, but we will have to wait and see what they have in store for us.
Apple always strives for perfection so we can expect nothing less from their first foray into the world of AR/VR headsets.
Read Also – Apple AirPods Max – Best On-Ear Headphone That Delivers Top-Notch Sound
Here's how it works
The headset uses a system of Infrared lights and cameras to track your eyes as you look at the screen.
Once it has verified your identity, it will allow you to authorize the payment with a simple glance.
This new system is more secure than traditional passwords or even fingerprint authentication, as it is virtually impossible to spoof your eye biometrics.
Of course, this new VR headset isn't just for making payments, it can also be used for playing games, watching movies, and much more.
And because it uses cutting-edge VR technology, it provides a truly immersive experience that will transport you to another world.
The patent also describes how the system could be used to prevent accidental or unauthorized payments.
For example, if the user's eyes are closed, the system would not allow a payment to be made.
The system could also detect when the user is looking away from the object or person they are supposed to be paying, and it would cancel the payment if they do not look back within a certain period of time.
Applications for the System
In addition to making payments, the patent says that the eye-tracking system could also be used for other purposes, such as identifying objects in the virtual world and selecting them with your eyes.
It could also be used for navigation, gaming, and social interactions.
Read Also – 5 Best VR Headsets: Jump Into the Virtual Reality (VR) World
Release Date
Apple analyst Ming-Chi Kuo believes the headset will see a January 2023 release date, but it is unclear if that pertains to just Apple employees or a public release.
Closing Comment
So if you're looking for the latest and greatest in VR technology, be sure to check out Apple's new headset.
Apple's VR headset is a revolutionary piece of technology that could change the way we make payments forever.
Using eye biometrics for authentication is a major breakthrough, and it's only going to become more popular as time goes on.
If you're an Apple user, keep your eyes peeled for this new product. It's sure to change the way you shop.
So don't wait any longer; check out Apple's VR headset today.